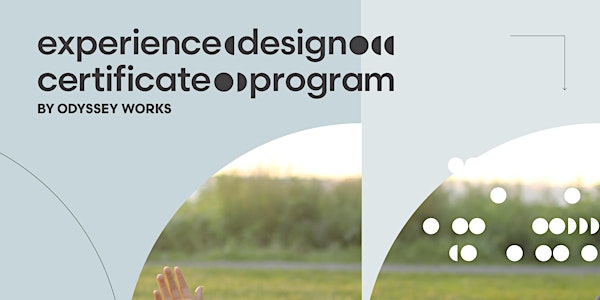 Info Session - Experience Design Certificate Program
Join Odyssey Works directors Abraham Burickson and Ayden LeRoux for an introduction & Q&A for the Experience Design Certificate Program
About this event
In this brief info session, the Odyssey Works directors will introduce the Experience Design Certificate Program and answer questions you might have about it. They will discuss the cadence of the year, the portfolio material you will produce, and the application process. They will also discuss the two bipoc scholarships and the work-study position. Most of the time will be allotted to questions from attendees.
Please take a minute to fill out our pre-workshop survey so that we can get a better sense of what questions people have.
Applications are due September 16, 2022
Session will be held on Zoom.