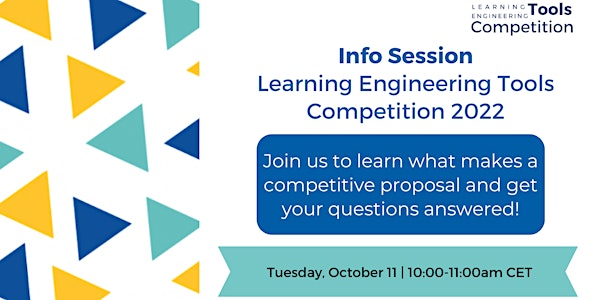 Info Session 2022 | Learning Engineering Tools Competition
Learn about the competition and this year's priority areas, hear from a previous winner, and get your questions answered by organizers.
About this event
Join our info session on October 11 from 10:00-11:00am Central European Time to hear an overview of the 2022 Learning Engineering Tools Competition and learn about this year's priority areas and what makes a competitive proposal. Attendees will have the opportunity to participate in a Q&A with competition organizers and hear from a previous winner. The deadline for proposal submissions is November 20, 2022. Please note that the time zone for this info session will work best for competitors in Europe, Africa, Asia and Oceania.