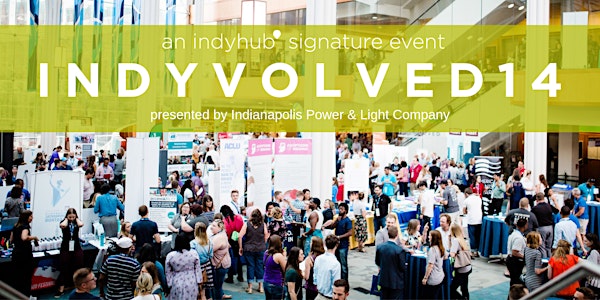 IndyVolved 14 | Attendee Registration
When and where
Location
Central Library 40 East Saint Clair Street Indianapolis, IN 46204
Description
Join us at IndyHub's IndyVolved 14, presented by Indianapolis Power & Light Company, and hosted at Central Library.
At IndyVolved 14, you'll have the opportunity to connect and network with 100+ non-profit and civic-minded organizations. Never been to IndyVolved? It's kind of like a farmers market for making a difference combined with a happy hour. Experience what Indy has to offer when our civic community comes together. Come alone or come with friends - but expect to have a great time as this event has something for everyone!
This event is free to attend, and all are welcome.
If you choose to make a donation, the funds benefit The IndyHub Foundation. Your investment provides support to get people plugged into opportunities to harness their passions, me

et new people and become a thriving contributor in Indianapolis.
---