What will the future of industry look like post-COVID-19? Join us to learn how Industrial AI will create a new era of smart manufacturing!
About this event
We are all struggling to adapt to the unique circumstances of the COVID-19 crisis, which has forced us to reevaluate how we communicate, interact, and conduct operations.
What are the implications for the future of manufacturing?
We are excited to announce the Industrial AI for Smart Manufacturing Web Conference! Please join our panel of leading figures from industry and academia on Friday, July 10th for a discussion of how Industrial AI will enable future smart manufacturing and fully unleash the power of digitalization in the industrial world.
Industrial AI for Smart Manufacturing Web Conference
Time: Friday, 7/10 9:00 am-12:30 pm CST
Welcome & Introduction 9:00 am-9:30 am
Industrial Session 9:30 am-11:00 am
Academic Session 11:00 am-12:30 am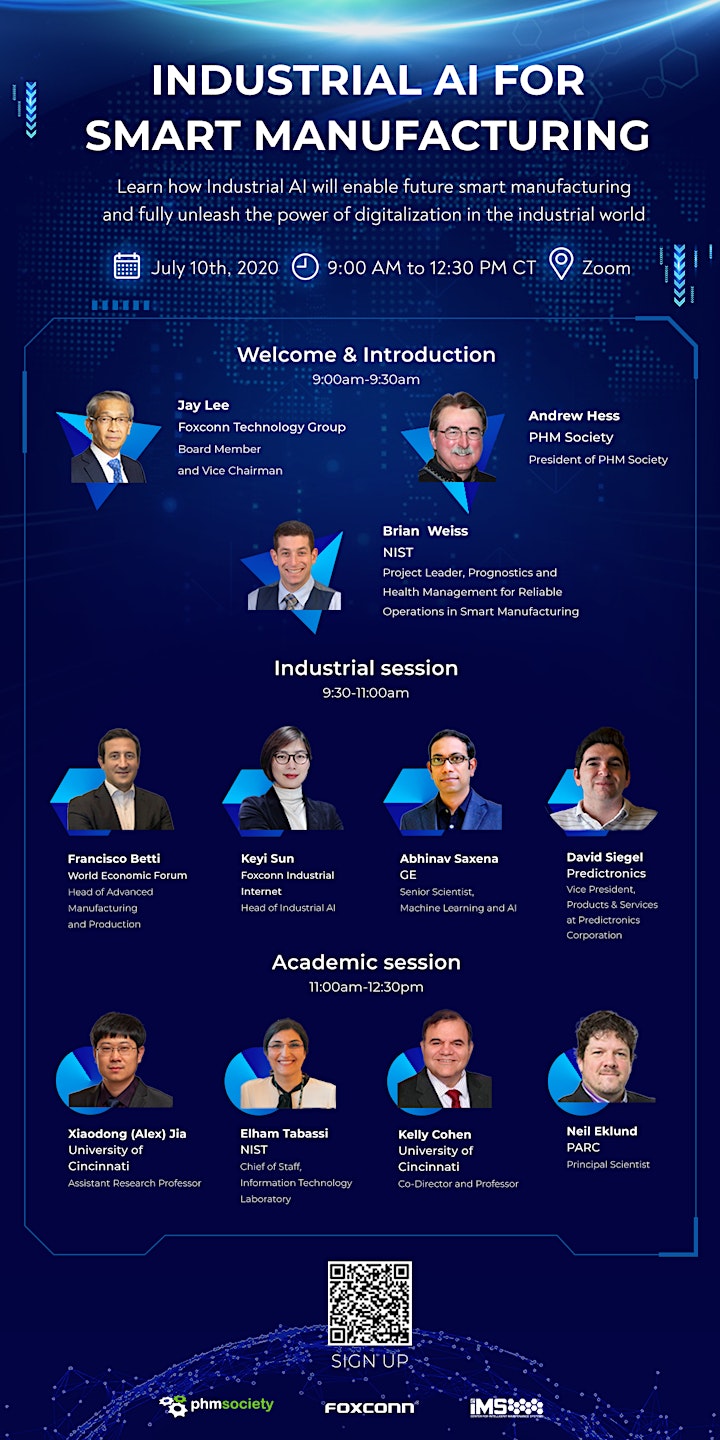 Organizer of Industrial AI for Smart Manufacturing
Established in 1974, Foxconn Technology Group (Foxconn) is a leading technological solution provider, that has leveraged its expertise in software and hardware to integrate its unique manufacturing systems with emerging technologies. By capitalizing on its expertise in Cloud Computing, Mobile Devices, IoT, Big Data, AI, Smart Networks and Robotics/Automation, Foxconn has expanded capabilities in four key technologies – Data Tech, Analytics Tech, Platform Tech, and Operations Tech.