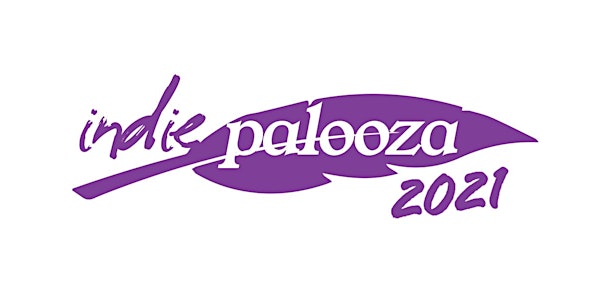 IndiePalooza 2021
Indiepalooza 2021 Conference will be a virtual event beginning Friday, October 8, with the main day on Saturday, and ending Sunday.
Refund Policy
Contact the organizer to request a refund.
Eventbrite's fee is nonrefundable.
About this event
General Overview of Event:
Friday:
7:00 pm - 7:15 pm Opening Remarks
7:15 pm - 8:15 pm What The Heck is a Writing Coach and Do I Need One?
presented by: Max Regan
Saturday:
9:00 am – 9:15 am Opening Remarks
9:15 am – 10:15 am Keynote Speaker -- Roger Leslie
10:30 am – 11:30 am Panel: Indie Filmmakers Q&A
11:45 am – 12:45 pm Break Out Sessions
Room 1:
Using Contests to Build Your Career
Presented by: Joni Labaqui of Galaxy Press
Room 2:
You've Published Your Nonfiction book, Now What?
Presented by: Mary Ann Faremouth
Room 3:
Effective Book Launch Strategies
Presented by: Aimee Ravichandran of Abundantly Social
12:45 pm – 1:00 pm Vendor Showcase
1:00 pm – 2:00 pm Lunch
2:00 pm – 3:00 pm Panel: Podcasting Q&A
3:15 pm – 4:15 pm Break Out Sessions
Room 1:
Blurbs: Tips and Strategies for Writing Them
Presented by Tina Winograd
Room2:
Book Reviews & Bloggers Q&A
Room 3:
Growing Your Author Platform:
What It Is, Why You Need One, and How To Get Started
Presented by Mary Walewski
4:15 pm - 5:15 pm Panel: Cover Design Do's and Don'ts
Sunday:
10:00 am - 12:00 pm Max Regan Workshop
The Art of Embedding: How To Bring Your Story to Life
Recording Package Options:
* All purchases of a 3-day pass include 7 day access to the recordings of the sessions.
* If you are unable to attend the conference, or would like to have access to the recordings to enjoy at your leaisure:
Recording Package Option can be purchased which
is a lifetime access to this conference's recordings.
Friday, October 8
7:00 pm - 7:15 pm Opening Remarks
7:15 pm - 8:15 pm What The Heck is a Writing Coach and Do I Need One?
presented by: Max Regan
Session Description:
The terms and job titles of many of us in the literary industry can be endlessly confusing; what is a Developmental Editor? And what the heck is a Writing Coach and how do they help authors? Where do I find one and what kind of support do they provide? In this one hour lecture we will tackle all of these questions and more, focusing specifically on the ways in which a qualified Writing Coach might help you stay inspired, organized, informed and productive. There will be time at the end of this lecture to answer questions about how a coach might or might not be a good fit for your specific goals and projects.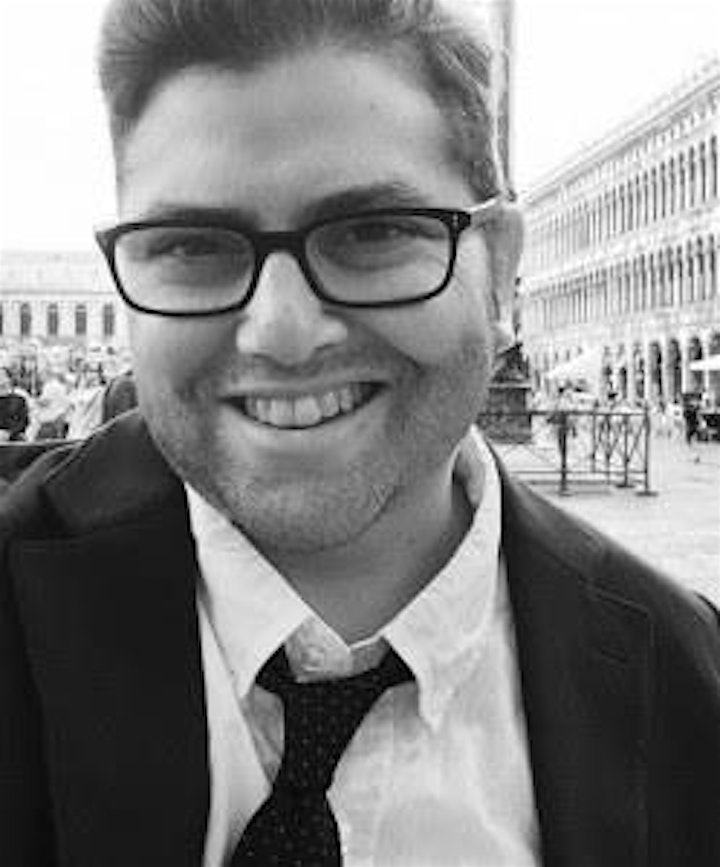 Max Regan
MAX REGAN, MFA is a teacher, an internationally published poet and writer, and the founder of Hollowdeck Press, LLC. He works as a writing coach and as a developmental/ content editor with a diverse array of clients including authors who have published with Simon and Schuster, Counterpoint, Norton, Random House, HarperCollins, Coffee House Press and others. Max has designed and taught poetry, prose and creative writing classes for over 25 years, teaching in colleges, universities, national and international arts conferences, as well as teaching on line and in person across the United States, Europe and the Caribbean. www.hollowdeckpress.com
Saturday, October 9
9:00 am – 9:15 am Opening Remarks
9:15 am – 10:15 am Keynote Speaker -- Roger Leslie
Topic:
All the Hats, None of the Headaches
Indie authors wear multiple hats: Author. Editor. Proofreader. Book Designer. Publisher. Marketer. Audience Builder. Business Manager. Often we must stack several on our heads at once. How do we bear all that weight without developing migraines? More important, how do we learn and even love all those responsibilities while sustaining the excitement that first inspired us to write and publish? Follow Roger Leslie as he lightens the load of those hats through an empowering journey From Inspiration to Publication . . . And Beyond.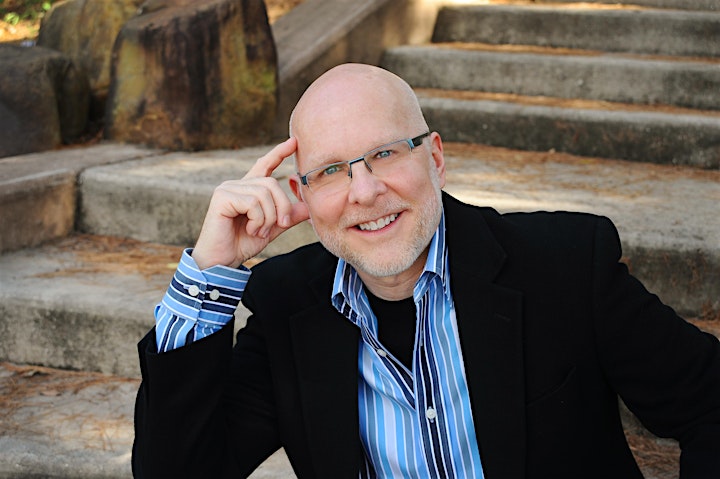 Roger Leslie
Prolific, award-winning author Roger Leslie is a scholar in the fields of education, film history, and success. His bestselling books include fiction, inspirational self-help for adults and teens, teaching and librarianship, biography, memoir, and movie reference. His passion for books led Leslie to careers as a teacher, librarian, professor, and book reviewer. Beyond his own writing, Leslie helps launch other authors' careers as an editor, writing coach, and publisher of books that inspire people to live the life they dream.
10:30 am – 11:30 am Panel: Indie Filmmakers Q&A
Panel Description:
Join in the conversation with indie filmmakers and actors as they discuss how to break into the business, forming the right connections, and getting your book into the right hands. Here are the panelists and a little about each one.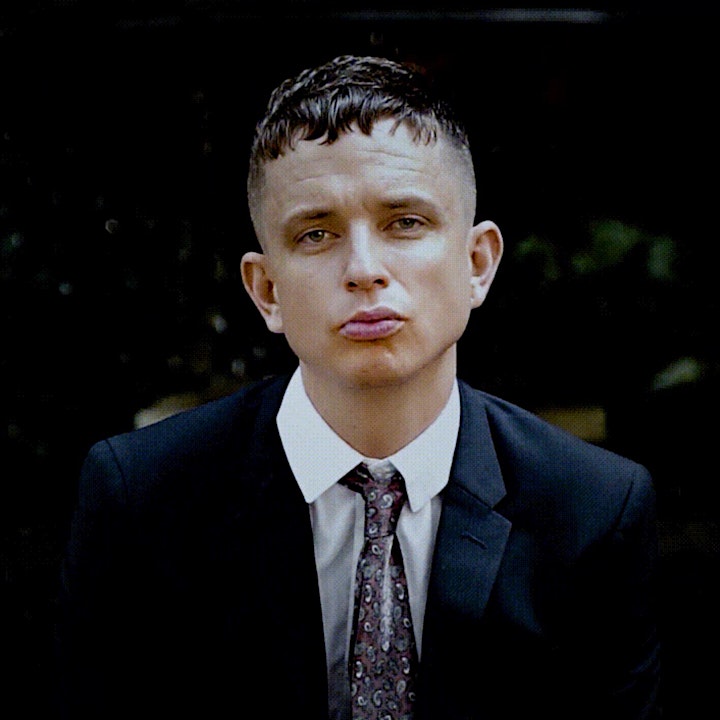 Nicky Scorpio
Nicky Scorpio is a singer, songwriter, producer, award-winning editor, and podcaster. Scorpio Rising hit the top 100 podcasts for mental health on his 3rd episode. Nicky is an advocate for human rights and openly shares about being raised in an LGBTQ home, spirituality, abandonment, and other difficult yet common issues. Nicky is the first artist to put quantum healing frequencies in popular music. The single "Irregular" and art by NFT artist @Fondu3 will be available soon in the digital world.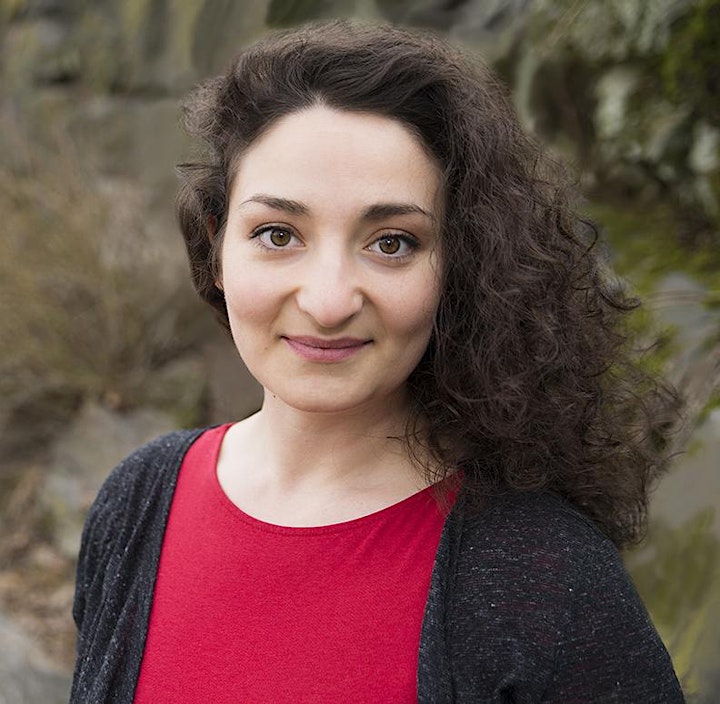 Alessandra Levy
Alessandra Levy is all things creative. She's an actor, vocalist, bass player, and producer. From creating characters at the age of three to singing in front of large groups by thirteen, she knew her place was on stage, in the recording studio, and on camera. Studio singing quickly opened up the doors for her as a voice-over actor with clients like Google, Starbucks, Verizon, LEGO, Target, Hello Fresh, and many others. Additionally she currently has two projects in production: Las Nogas and the United States of Rattica.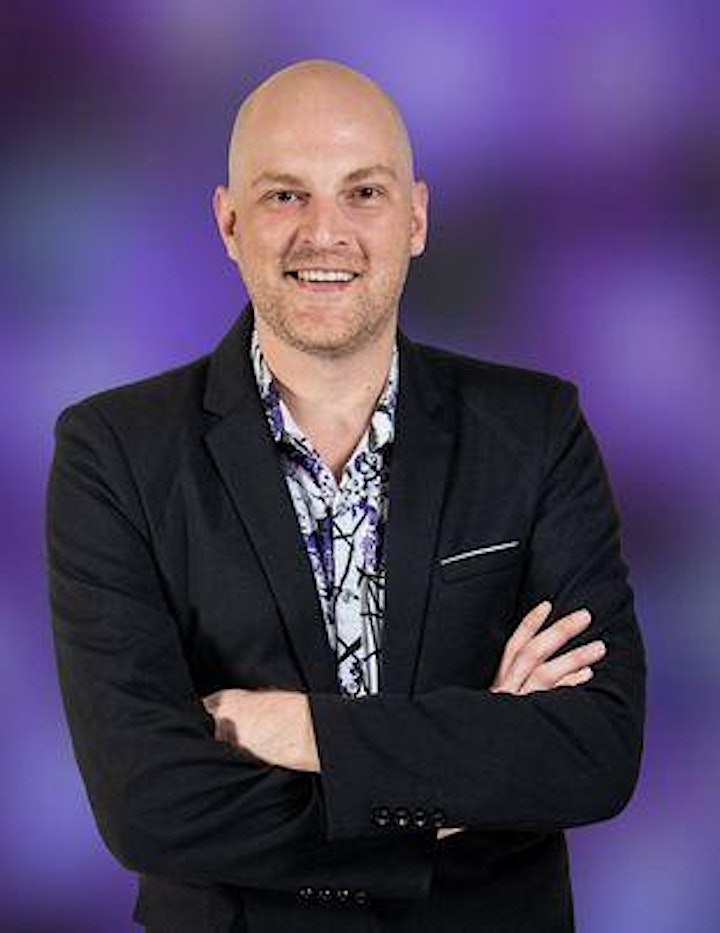 Johnny Steverson
Johnny Starship is a NASA ambassador promoting STEAM educational endeavors educating students about NASA. Also a Celebrity Manager, and film creator. Executive producer at The DARK ZONE; Producer (film) at Runic Films; Producer (film) at Gehenna; Producer (film) at Nexus Movie; Co-Owner at Galveston Esports Summit; Founder at PR Celebrity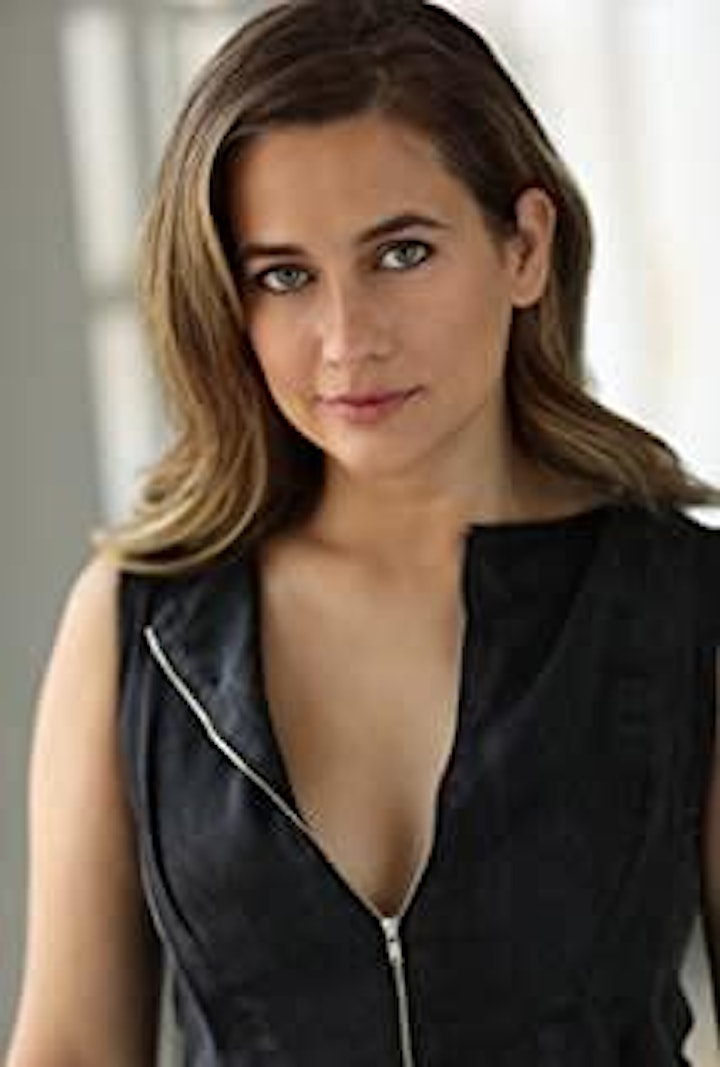 Katie Chonacas
Katie Chonacas is a Greek international actress who made her first network television onscreen appearance in 2005. Katie has been gracing the silver screen since then, getting roles on top network television shows such as CBS's CSI: NY, Cold Case, and FX's It's Always Sunny in Philadelphia, to name a few. She also excelled in supporting roles in films with actors Al Pacino, Mila Jovovich, Robert DeNiro, Jessica Simpson, Morgan Freeman, Antonio Banderas, and Nicolas Cage. Katie is also a professional voice-over actor, host of She's All Over the Place podcast, author, environmental activist, and women empowerment coach.
11:45 – 12:45 Break Out Sessions
Room 1:
Using Contests to Build Your Career
Presented by: Joni Labaqui of Galaxy Press
Room 2:
You've Published Your Nonfiction book, Now What?
Presented by: Mary Ann Faremouth
Room 3:
Effective Book Launch Strategies
Presented by: Aimee Ravichandran of Abundantly Social
Below is more on each of the session as well as about the presenters.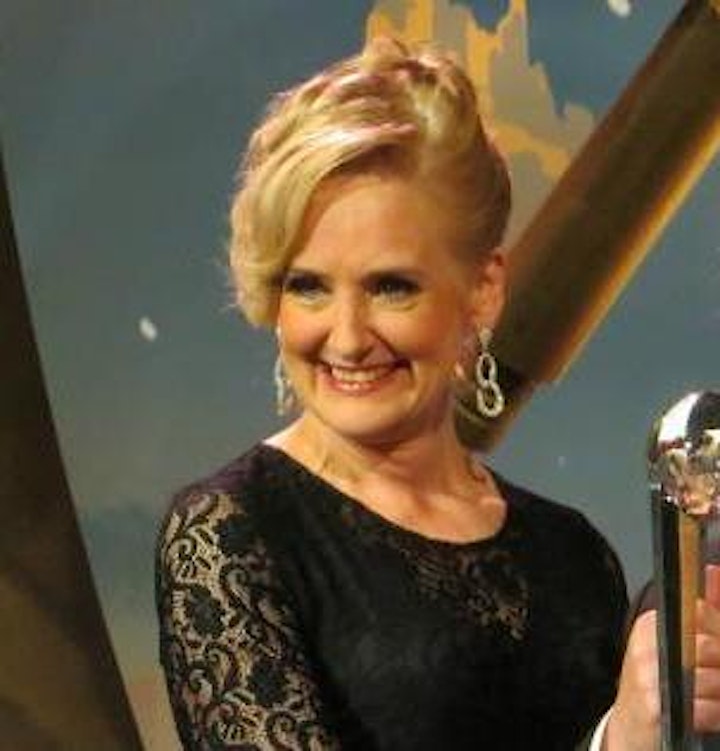 Joni Labaqui of Galaxy Press
The most enduring and influential contest in the history of SF and Fantasy, L. Ron Hubbard's Writers of the Future Contest is an opportunity for new writers of science fiction and fantasy to have their work judged by some of the masters in the field and discovered by a wide audience.
The Contest has discovered 14 New York Times bestsellers, and you cannot be a professional in the SF or fantasy field already to enter. That means 3 pro sales or a novel contract (traditional). Self-publishing does not count against you.
Galaxy Press is the publisher for the fiction works of L. Ron Hubbard and also publishes L. Ron Hubbard Presents Writers of the Future every year. Joni has been running the contest for eighteen years.
In this session, Joni will share about how contests can help authors build their platform as well as be 'discovered' by top publishers.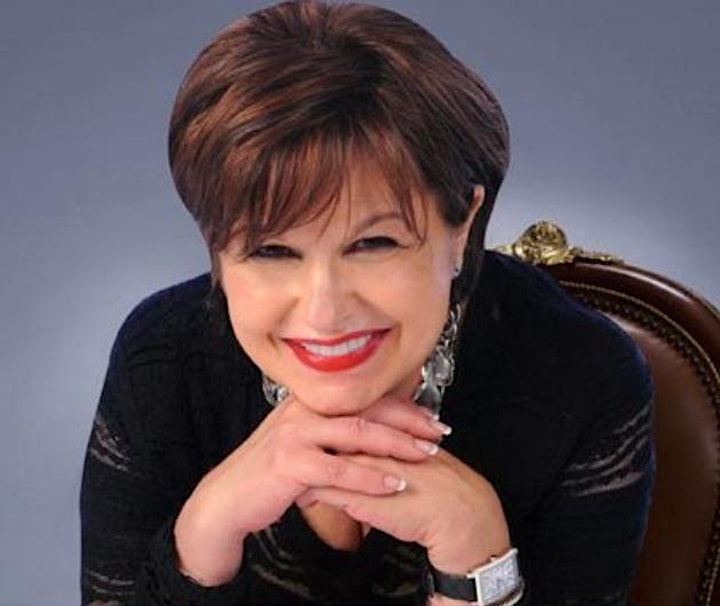 Mary Ann Faremouth
Mary Ann Faremouth showcases her talent and knowledge of the recruiting world in her book, Revolutionary Recruiting, and the accompanying workbook, Revolutionary Reinvention. These books support individuals and corporations, teaching them how to tap into each candidate's unrealized potential to find the right person for each job, maximizing both employee satisfaction as well as the employer's bottom line. In 2020, she has re-focused her skills as a consultant, available to assist both the applicant and the client to quickly adapt to the New Work World. She utilizes her platform as a writer and speaker through her articles and affiliations to reach those in need of help, offering hands-on guidance to navigate this uncharted territory.
In this session, Mary Ann will discuss forming a marketing plan for promoting and selling your nonfiction book. Come learn tips, strategies, and techniques for making the most of your published nonfiction books.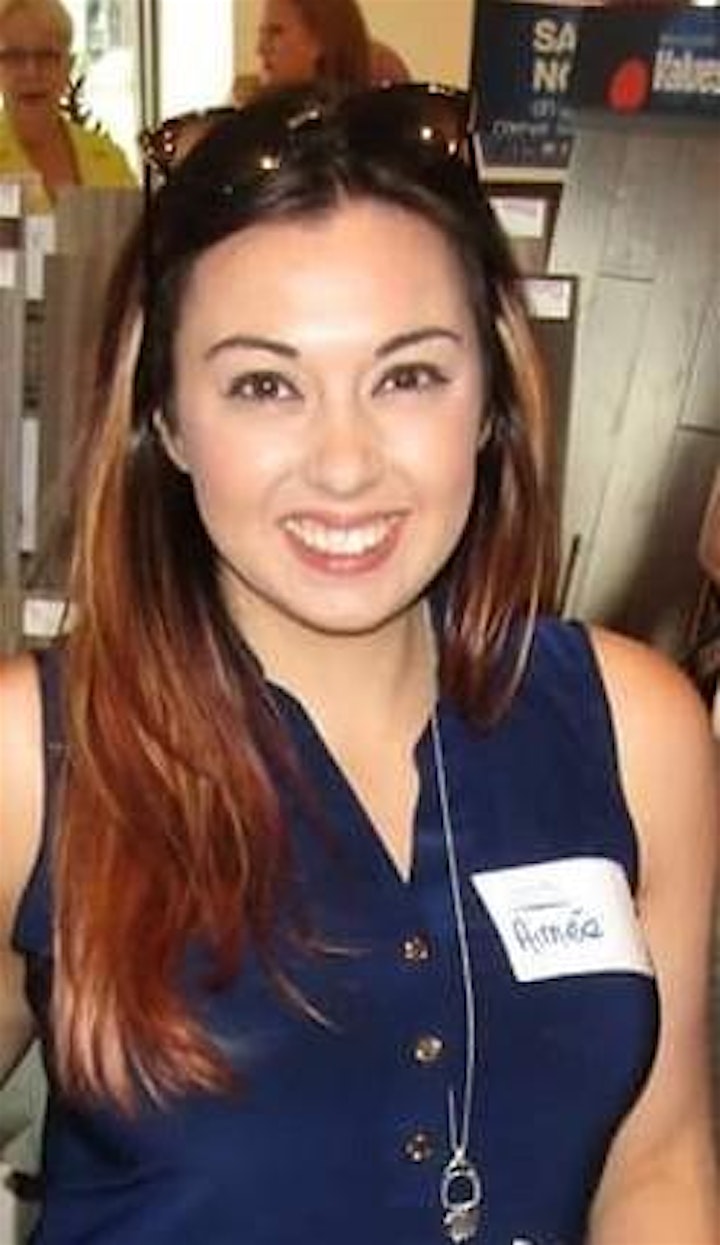 Aimee Ravichandran of Abundantly Social
Aimee Ravichandran grew up in San Antonio, Texas where she attended UTSA and graduated with a Bachelors in Psychology. During that time, she began working with Sandy Lawrence, former CEO of Perceptive Public Relations. It was in this position that she learned the ins and outs of social media and developed a great understanding of managing different types of business's social media accounts. Excited in this new path, she went on to take courses and attend numerous Social Media Examiner webinars learning about social media marketing and consulting. After an 8 year career working for Sandy, who is shifting gears, Aimee has merged Perceptive Public Relations into her own company, Abundantly Social. She has many author and publisher clients for whom she works tirelessly to build audiences and expand their social media presence and reach.
In this session, social media guru, Aimee Ravichandran will share on how to create a book launch that will make the most of the early excitement for the novel. Come learn what planning you need to have in place for the pre-launch campaigns, what the best during the book launch promotion stackings are, and how to build a book launch event that will enhance early sales and make a splash with your audience.
12:45 pm – 1:00 pm Vendor Showcase
1:00 pm – 2:00 pm Lunch
2:00 pm – 3:00 pm Panel: Podcasting Q&A
Panel Description: Join the discussion on building a successful podcast, platforms that work the best for various audiences, finding your niche topic, and other tips and strategies for those who want to podcast. Here are the podcasts represented on this panel and a little about each one.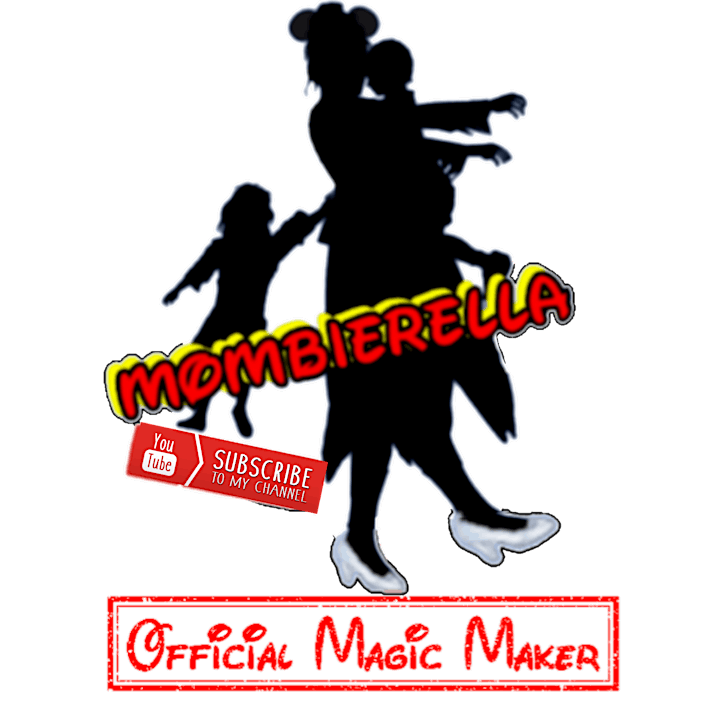 Mombie Rella
Mombierella is a homeschool mom, an entrepreneur, and a YouTube vlogger, and even though she is one exhausted mom, her entire life has been inspired by Walt Disney and the dreams he shared with the world. Now, her goal is to add a spoonful of sugar to everyday life and whistle while she works, and her desire is to share that with the world. Whether it's a new experience or favorite author you're searching for, we are the Magic Makers!
Channel info:Mombie (zombie-tired mom) + Disney Princess = Mombierella
On our channel, we wish upon stars and think of wonderful things, and our Disney inspired videos include diy projects, fun family travel, homeschooling adventures, and other things that inspire, and each day, you can join us in sprinkling magic throughout your day.We are the sleep deprived, the multi-taskers, the DIY-ers, the Crafters. We see a world trimmed with music notes and animated sidekicks. We know Adventure is out there. We dare to dream big and keep moving forward till we reach it. When haters dislike us we Let It Go. We make everyday more magical! We are the magic makers.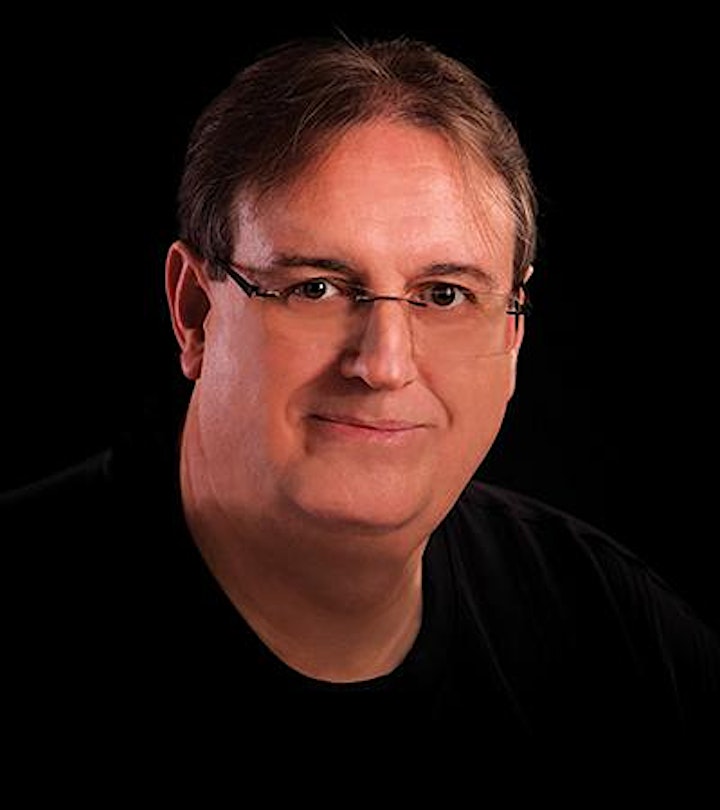 Mike Sims, IMT Podcast
IMT stands for Infinite Monkey Theorem.
The infinite monkey theorem states that a monkey hitting keys at random on a typewriter keyboard for an infinite amount of time will almost surely type any given text, such as the complete works of William Shakespeare. - Wikipedia
Given that an infinite amount of time something is written, said, or even tried it could create something interesting, we give that name to our show.
IMT is broadcasting about various subjects as well as interviews, information, and whatever else is relevant to talk about. The show host is Mike Sims, author of the Vickie series of books and #1 SciFi book Southern Cross. His books are being pitched for TV and movies and already have celebrities working to make this a reality. Mike carries a varied amount of experiences that he wishes to share as well as the insights of a variety of viewpoints from interviewed guests.
http://www.mazzaroth.net/IMT/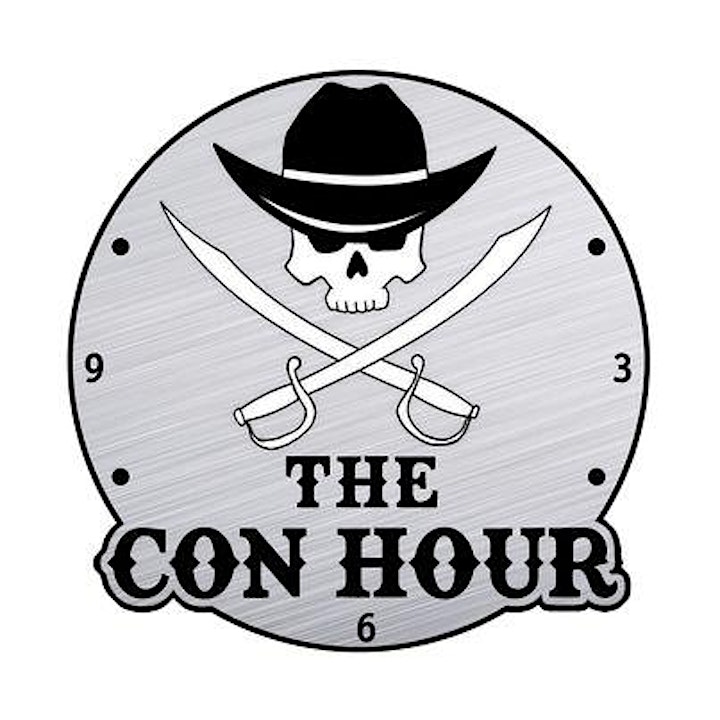 Greg Kelso, Con Hour
The Con Hour was created by Greg Kelso ( G.M Kelso.) The love for comic cons runs deep and Greg wanted to share his love and knowledge of comic cons with others that attend but also others that might not attend to help spread the world of comic cons. The Con Hour talks with cosplayers, vendors, celebrity guests, and all others that are involved in bringing comic cons to life. Greg has been attending comic cons for years! He recently decided to dive into the world of creating comic cons and is assisting in Comic Conroe!
3:15 pm – 4:15 pm Break Out Sessions
Room 1:
Blurbs: Tips and Strategies for Writing Them
Presented by Tina Winograd
Room2:
Book Reviews & Bloggers Q&A
Panel Description: Join the conversation with these book reviewers and bloggers. Hear about effective strategies for starting your own blog, but, more importantly, learn how to find and connect with bloggers that review books. Find out how these writers can help novelists in promoting their books and building an audience together. Below are the bloggers/reviewers on the panel and a little about each.
Room 3:
Growing Your Author Platform: What It Is, Why You Need One, and How To Get Started
Presented by Mary Walewski
Below is more about each session and about the presenters/panelists.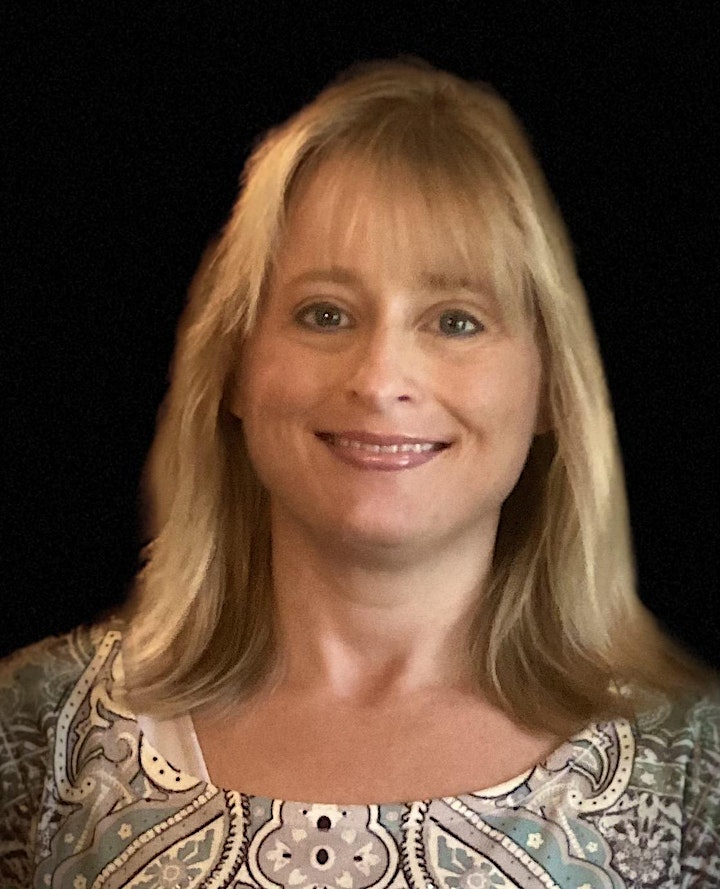 Tina Winograd
Tina has been a freelance literary editor since 2013. She's edited hundreds of stories, ghostwritten over 30 books, and written dozens of blurbs.
In this session: During her seminar "Badass Blurbs, Fast and Easy" learn techniques, tips, and tricks to write great blurbs that will have readers standing in line to buy your stories.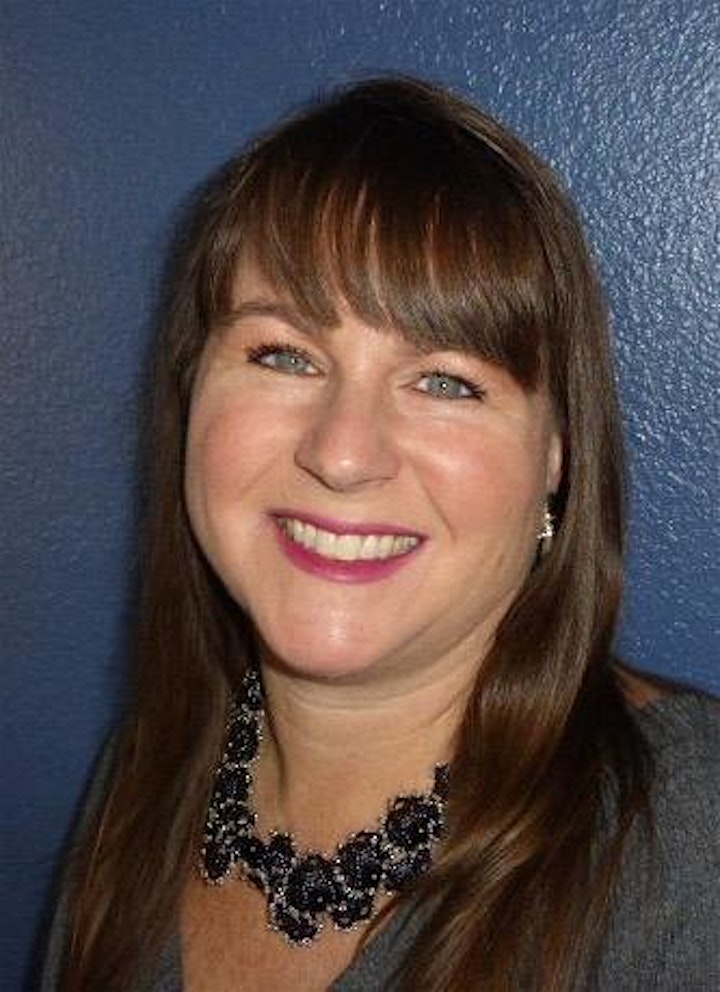 Kristine Hall -- Lone Star Literary Magazine
Kristine Hall is the owner and publisher of Lone Star Literary Life, an online media outlet for all things bookish-Texas. Before assuming leadership of Lone Star Lit, Kristine served as coordinator for Lone Star Book Blog Tours and has worked with over 300 authors and publishers to promote Texas books, Texas authors, and Texas publishers. Hall earned her bachelor's degree in modern languages from Texas A&M University, her teaching certification from Texas Christian University, and her master's degree in library science from Sam Houston State University. She is a professional book reviewer, has been a moderator at the Texas Book Festival, and has been the featured speaker for numerous Texas writing groups, workshops, and conferences. She is an active member of the Texas Library Association and a proud member of the Grammar Police. She has been sharing her personal book reviews and book recommendations since 2011 on Hall Ways Blog.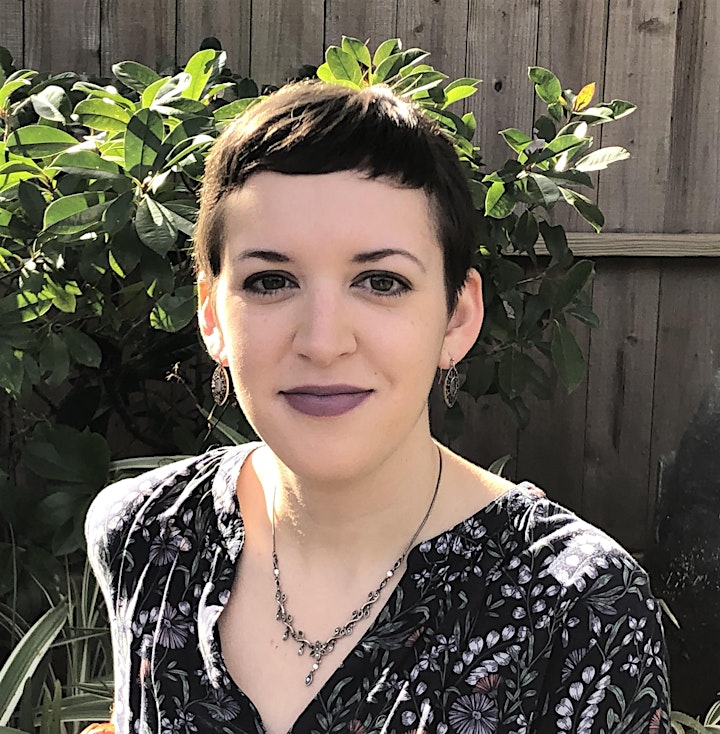 Karina Sokulski -- Bookish Promotions
Although writing and publishing her work is Karina's dream, she runs her own graphic design business. Karina graduated from the University of Houston with a bachelor's degree in creative writing. Through internships, Karina discovered an interest for graphic and web design and turned it into a business. Karina runs her own, entirely online, graphic design firm which can be found at bookishpromotions.com. She offers graphic and web design services at affordable market prices. Additionally, Karina offers training services, so her clients can maximize their online experience once their websites are live.
Bookish Promotions Summary:
Bookish Promotions is built on an online web building platform that offers clients total control over the web builder and subscription plan of their choosing. Bookish Promotions' sole proprietor and graphic designer, Karina Sokulski, operates on a client-by-client basis. Karina Sokulski guarantees work that is affordable, eye-catching, and unique to each client. Bookish Promotions' roots as a graphic design company begin with Karina Sokulski's experience working for multiple local Texas publishers. Whether indie or traditional published, Bookish Promotions has more than five years of experience producing marketable materials for a diverse group of authors and genres.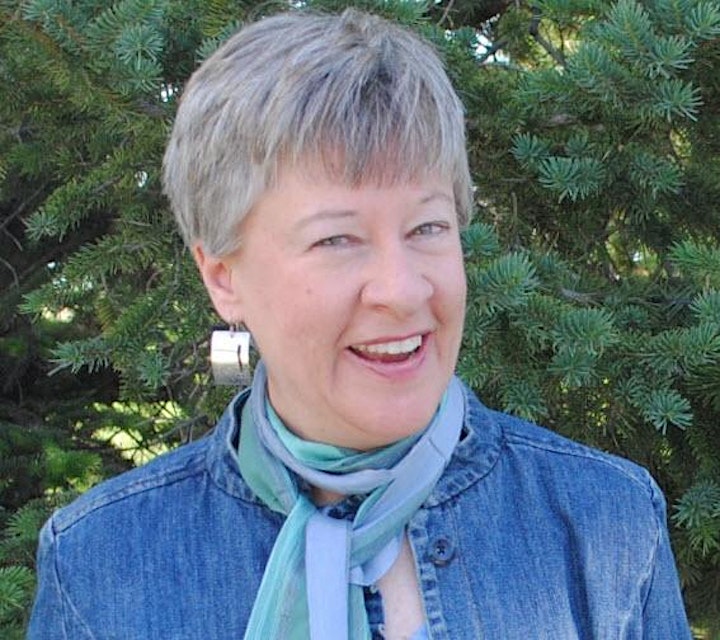 Mary Walewski of By the Book Marketing
Mary Walewski is a book marketing consultant who specializes in online marketing. She founded Buy The Book Marketing in 2005 and works with authors and indie publishers all over the world. Most book marketing today is focused on building online visibility. Even though we still love bookstores, most people hear about and buy books online. Social media and blogging enable authors to speak directly to people who want to know more about their books.
Mary has been in sales and marketing for most of her working life but also has a Masters degree in Library Science. Her library education has been useful for working with authors but admits she's still a little shaky on the Dewey Decimal System. Her author services include optimizing book listings on Amazon.com, creating and executing book marketing plans and individual coaching for social media and marketing. Contact Mary at mary@buythebookmarketing.com.
Your author platform is more than how many people follow you on Twitter. Publishers won't sign an author who doesn't have a platform. If you self publish, you still need a platform to sell your books.
In this session: What is it? An author platform is the ability to sell books because of your reputation and who follows you. It's also your contacts and connections, your influence and expertise. It's who you are and who people perceive you to be. Without a platform, your success as an author is less than good.
The good news is you have the beginnings of a platform right now. In this presentation, Mary Walewski of Buy The Book Marketing will show you the steps to growing your author platform and how to nurture your platform to publishing success.
4:15 pm - 5:15 pm Panel: Cover Design Do's and Don'ts
Panel Description: Join the conversation on what makes a great cover. Covers are critical to a book's success. They are what draw in the readers and attract the potential buyer. These amazing and award-winning cover designers will share about what goes into making eye-catching covers and give you tips on working with your cover artists when the time comes. Here's a little about each of the amazing designers on this panel.
Verstandt -- Inklings Publishing
Verstandt R.A. Shelton is Inklings Publishing's inhouse cover artist. Growing up as a childhood misfit, Verstandt R. A. Shelton wiled away the hours daydreaming of floating in space and sitting at the bottom of the ocean floor. A disquieting obsession for the less beaten paths of philosophical ponderings and environmental extremes led him to stumble into the murky depths of the writerly craft.
You can find him today chained in the back of his closet, with the lights out, a bottle of whiskey in hand, and the ghosts of his inspirations (Stephen King, Clive Barker, Milton, Lovecraft, and Dante) breathing down his neck, writing stories to terrify the world. His lovely wife, Jennifer, and his two dogs, Joan Jet and Axel Rose, worry for his safety.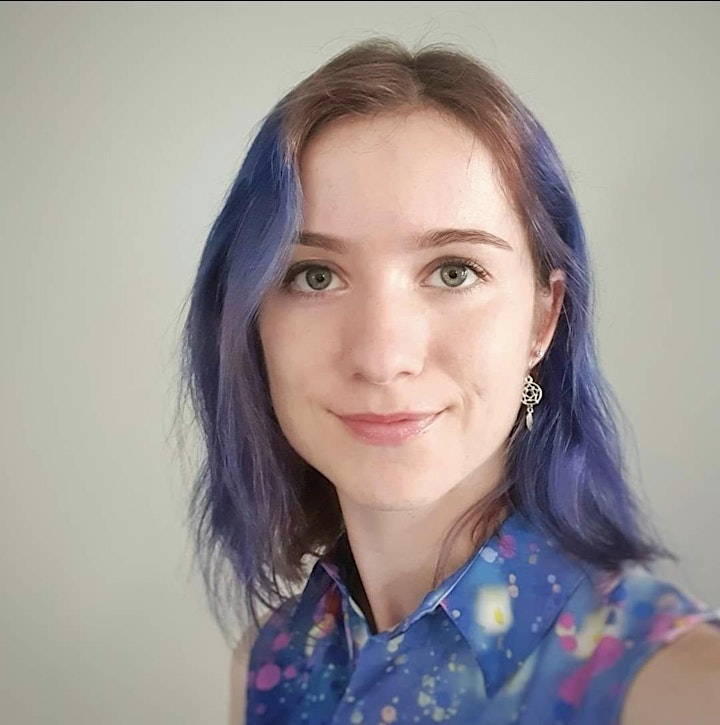 Jenna Petersen --Freelance
Jenna Petersen is an Australian author and cover artist. She has self-published 6 novels (fantasy, science fiction, and post apocalyptic), and done her own covers. Additionally she has done cover artwork for a number of books by other authors in those same genres. Artwork has been her passion for as long as she can remember, from painting to digital art!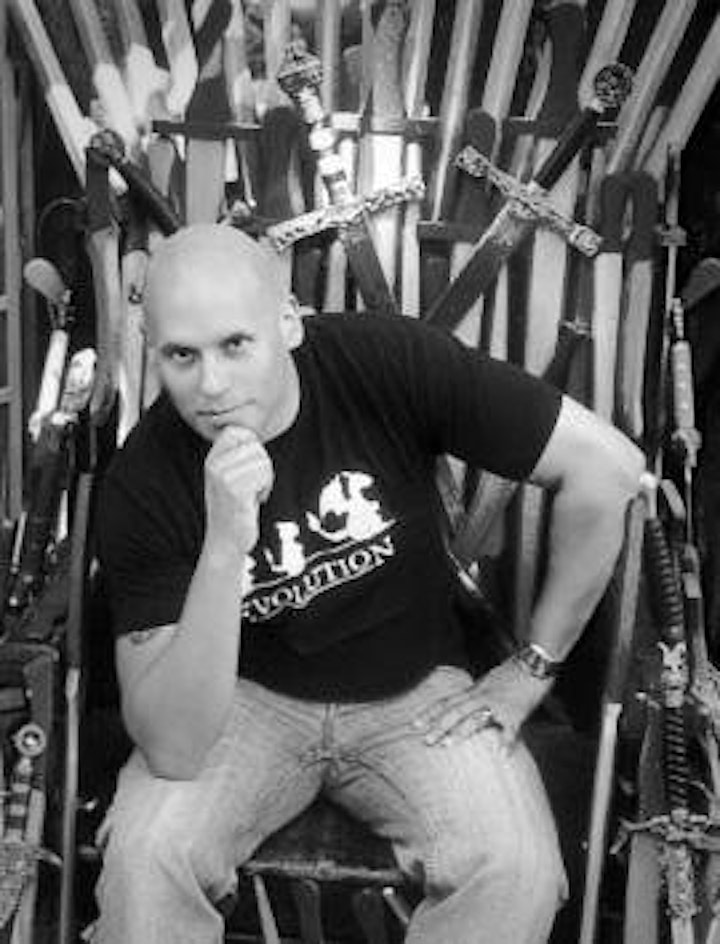 Joseph Murphy -- Ellysian Press
Joseph Murphy was born and raised in Ontario, Canada. He earned his geekdom at an early age. He read X-Men comics from the age of 8 and it only went downhill from there.
As a teenager he wrote short stories and wanted to be the next Stephen King. Instead of horror, however, he kept drawing comic books and writing fantasy stories. After surviving high school as a goth with a purple mohawk, he studied English and Creative Writing at the University of Windsor. As a cover artist, his goal is to provide high-quality cover art to help sell your books.
He lives in Windsor, ON (right across the stream from Detroit, Michigan) with his husband, two cats, and a shy-but-friendly ghost.
Joe is EP's in-house cover artist and has designed all of EP's current covers. His unique flair makes each cover a standout.
He also serves as an editor at EP, helping make each book the best version of itself.
Favorite Quote: "Fairy tales are more than true: not because they tell us that dragons exist, but because they tell us that dragons can be beaten." Neil Gaiman, Coraline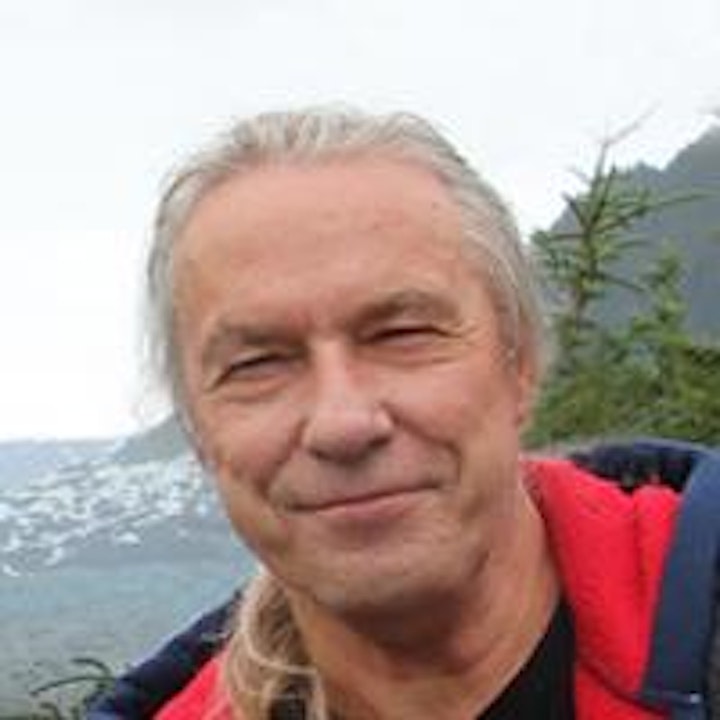 Arthur Doweyko -- Freelance
Arthur Doweyko writes science fiction and fantasy, and is an accomplished artist. As an internationally recognized scientist, he invented novel drug design software and shares the 2008 Thomas Alva Edison Patent Award for the discovery of Sprycel, an anti-cancer drug. Novels: Algorithm (2010 RPLA) and As Wings Unfurl (Best Sci-Fi 2014 Royal Palm Literary Award (RPLA)); Anthology: My Shorts (13 short stories, 2019 Bronze RPLA). His latest manuscript, Wind-In-Trees (2016 RPLA) is currently represented by Stephanie Hanson of Metamorphosis Literary Agency and is about the last human, a Lakota Sioux, facing an apocalyptic invasion. Many of his short stories have garnered awards, including Honorable Mentions in the L. Ron Hubbard Writers of the Future Competition. He is also an award-winning artist (oil and graphics). Most recently he is the recipient of the L. Ron Hubbard Illustrators of the Future Award (2021). His illustrations have appeared on numerous book covers and in magazines.
Sunday, October 10
10:00 am - 12:00 pm Max Regan Workshop
The Art of Embedding: How To Bring Your Story to Life
Crafting a story, in Fiction or in Memoir, means passing along a huge amount of information to the reader. In this 2hr hands-on workshop we will investigate the art of embedding; exploring all the ways an author can let us SEE and HEAR key information in Scenework, not just stacking it all up in Narration. As crafters of story we will TELL the reader information we need them to KNOW but we will also SHOW the reader things we need them to SEE. Embedding is the art of learning to bring story information and facts TO LIFE so the reader can see more and be more invested in the characters, their history and the details of their world. We will look at some examples of writers who embed key information skillfully and then we will try some easy embedding exercises of our own! Open to writers in any genre, all levels of experience welcome.
(for Max Regan's information see Friday's section above)
12:00 pm Closing Remarks
And that will bring this year's conference to a successful close... we hope!