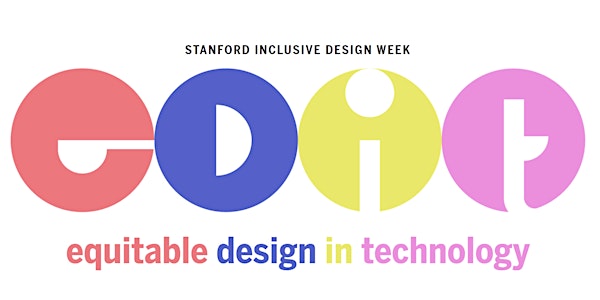 Inclusive Design and the Built Environment
Join us for a panel on how design choices for the built environment impact the accessibility of our public spaces and communities.
About this event
How we choose to construct our buildings and community spaces has a deep impact for the inclusion of underrepresented minorities in society, including those with disabilities. Our panelists, Blaine Brownell, Craig Wilkins, and Bess Williamson, provide a historical and modern perspective on how the design philosophy of architecture and urban planning have evolved in response to the demands of persons with disabilities and persons of color in our society.
Blaine Brownell is an architect, educator, and materials researcher and currently serves as the Director of the School of Architecture at the University of North Carolina at Charlotte. He is also a writer for Architect magazine's "Mind & Matter" column and has stressed the importance of inclusive design in his publications.
Craig Wilkins is an Associate Professor of Architecture at the University of Michigan's Taubman College of Architecture and Urban Planning. A recipient of the 2017 National Design Award from the Cooper-Hewitt, Smithsonian Design Museum, Wilkins is a hip-hop architectural theorist, architect, artist, academic, and activist. His creative practice specializes in engaging communities in collaborative and participatory design processes. The former director of the Detroit Community Design Center, he currently is creative director of the Wilkins Project, a social justice and strategic design alliance that provides architectural, urban design and planning services, public interest design solutions, and expertise in engaged public discourse.
Bess Williamson is an Associate Professor of Art History, Theory, and Criticism at the School of the Art Institute of Chicago. She is a historian of design and material culture with a particular interest in social and political concerns in design, including environmental, labor, justice, and rights issues as they shape and are shaped by spaces and things. Her book Accessible America: A History of Disability and Design traces the history of design responses to disability rights from 1945 to recent times.