Humans have two basic needs: to stand out and to fit in.
About this Event
Companies tend to react to those needs by creating groups where everyone fits in and no one stands out, or where everyone stands out and no one fits in. How do we find that happy medium where workers can demonstrate their individuality while also feeling they belong?
Join Dr. Stefanie K. Johnson, an Associate Professor of Management at the Leeds School of Business, University of Colorado Boulder to learn how to recognize the myths and misperceptions that drive these behaviors and come away with practical roadmaps and strategies to change them. Drawing from her book INCLUSIFY: The Power of Uniqueness and Belonging to Build Innovative Teams, Dr. Johnson will explain why uniqueness and belonging are so imperative to employees, and how this understanding can help leaders find ways to encourage everyone to be themselves while ensuring that they also feel like part of the team. The result will be a fully engaged team filled with diverse perspectives that create innovative and creative ideas that drive value.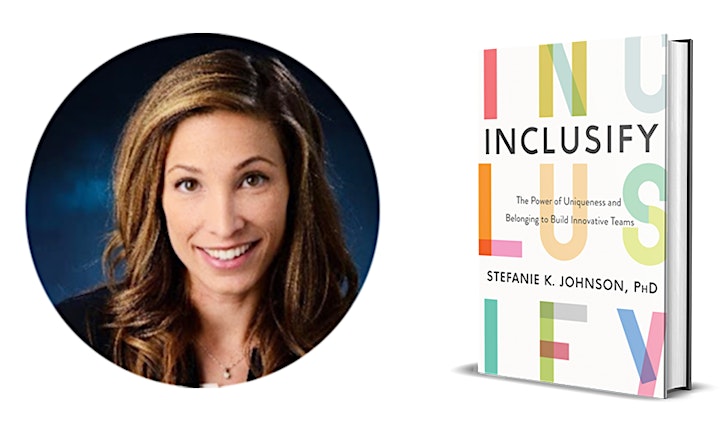 Dr. Stefanie K. Johnson's work has been featured in The Economist, Newsweek, TIME Magazine, The Harvard Business Review, and Forbes, and she has appeared on national network shows on CNN TV, NPR radio, and on Marketplace. She has presented to, advised, and interviewed C-level officers at Starbucks, PayPal, General Motors, Netflix, Pepsi, and Citi, among other companies. She was just named to the 2020 Thinkers50 Radar list, presented by the global platform for management ideas, which features 30 people whose work will shape the future of how organizations are managed and led.
Twitter and Instagram: @DrStefJohnson, @inclusifybook.
LMHQ is here to be a resource for the creative community. As our doors remain closed, we encourage you to make a small donation within your means ($5-$15) so we can continue to bring you relevant content.