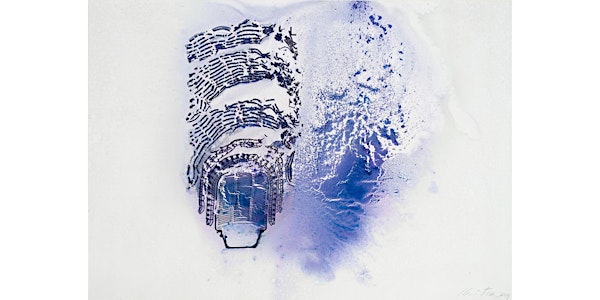 In Performance: Music as Existential Experience from Monday Evening Concerts
When and where
Location
Hauser & Wirth 901 E 3rd St Los Angeles, CA 90013
Description
Monday Evening Concerts, one of the longest running series in the world devoted to contemporary music, joins Hauser & Wirth to present a concert of three existential visionaries of the Germanic classical music tradition: Richard Wagner, Arnold Schoenberg and Helmut Lachenmann. Each performance is a response to Guillermo Kuitca's long-standing engagement with literature and philosophical thought, bridging degrees of abstraction between painting and sound.
Program Includes
Claus-Steffen Mahnkopf - 'Trema I'
Richard Wagner and Franz Liszt - Selections transcribed for harmonium
Claus-Steffen Mahnkopf - 'Trema II'
Arnold Schoenberg - 'Verklärte Nacht' (for string sextet)
Claus-Steffen Mahnkopf - 'Trema III'
Helmut Lachenmann - 'Intérieur I'
Featuring Vicki Ray, Jonathan Hepfer and members of the VEM Quartet
Tickets to this event are $20. Spaces limited.
There are two performances at 7 pm and 9 pm. Please indicate preferred time when booking.

Make a reservation for dinner at Manuela before the performance.
About Monday Evening Concerts
​Founded in 1939, Monday Evening Concerts (MEC) is one of the longest running series in the world devoted to contemporary music. MEC has gained international admiration for its presentation of music frequently new, sometimes old and always uniquely stimulating. Musical history is made at Monday Evening Concerts, whether it was the American debut of Pierre Boulez, world premieres of Igor Stravinsky, or the appearances here of such artists as Marino Formenti and the Arditti Quartet. Presenting the finest local and visiting artists, MEC is the place to hear adventurous new music in Los Angeles.Monday Evening Concerts is a seven-time national winner of the ASCAP/Chamber Music America Award for Adventurous Programming and is the subject of a full-length book entitled "Evenings On and Off the Roof," written by Dorothy Lamb Crawford.
About Jonathan Hepfer
Jonathan Hepfer (b. 1983) is a percussionist, conductor, and concert curator specializing in avant-garde and experimental music. He is the artistic director of Monday Evening Concerts in Los Angeles, on which he performs regularly. There, he has taken part in the US premieres of major works by Salvatore Sciarrino, György Kurtág, Rolf Riehm, Jo Kondo, Aldo Clementi, Klaus Lang, Ramon Lazkano, Francisco Guerrero, Thomas Meadowcroft and Simon Steen-Andersen. His collaborators on these concerts have included such luminaries as Alexei Lubimov, Natalia Pschenitschnikova, Mario Caroli and Nicholas Isherwood.
As a soloist, Jonathan has focused extensively on the works of the composers Pierluigi Billone, Walter Zimmermann, Iannis Xenakis, Brian Ferneyhough, Helmut Lachenmann, Giacinto Scelsi, Claus-Steffen Mahnkopf, Georges Aperghis and Vinko Globokar. He has given solo performances at the Stone in New York, Harvard University, the Tonhalle Düsseldorf (Germany), the Odessa Philharmonic Theater (Ukraine), and the National History Museum in Ulan Bator (Mongolia).
Notable projects have included performing Pierre Boulez' Le marteau sans maître in Switzerland, Germany, Japan, Israel and New York (often under the direction of the composer), music-directing a live performance of Samuel Beckett's radio play Words and Music in Los Angeles, performing Morton Feldman's Crippled Symmetry and For Philip Guston in Buffalo, San Diego, Freiburg, and Marfa (Texas), and performing in a production of Shakespeare's Othello at the Old Globe Theater in San Diego, directed by Barry Edelstein.
Jonathan has participated in academic residencies at Harvard, Oberlin, SUNY Buffalo, and the universities of Minnesota, Huddersfield and Leeds. He has contributed articles to Percussive Notes and Die Musik von Claus-Steffen Mahnkopf. Jonathan has also had the privilege of documenting the oral histories of the first generation of eminent European percussion soloists (namely, Christoph Caskel, Sylvio Gualda, Jean-Pierre Drouet, Gaston Sylvestre, Maurizio Ben-Omar).
From 2015-2018, he served on the faculty of CalArts.
Image caption:
Guillermo Kuitca, Untitled (Carnegie Hall), 2018 - 2019 © Guillermo Kuitca