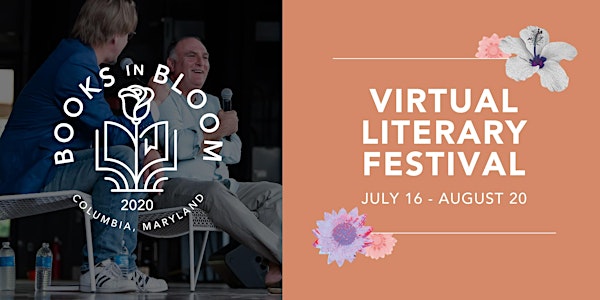 In Conversation with Robin DiAngelo, Author of White Fragility
BOOKS IN BLOOM RETURNS WITH ALL-STAR LINEUP OF BESTSELLING AUTHORS
About this event
The Downtown Columbia Partnership proudly announces the fourth annual Books in Bloom Festival, the ultimate celebration of the joys of books and reading with world-famous authors. Books in Bloom returns this summer through a virtual series!
Race and social justice educator, Robin DiAngelo, helps audiences understand White Fragility and move beyond it toward awareness, accountability, allyship. Based on her #1 New York Times bestselling book White Fragility: Why Its So Hard for White People to Talk About Racism, in this session, DiAngelo will help develop an antiracist framework and accountability practice based on authentic relationships, education, and honest self-reflection.
While this year's Books in Bloom may look different, we're thrilled to continue the tradition of bringing community members, local businesses, and the country's brightest authors together to celebrate the joy of books and reading in a format that fits the needs of today's world.