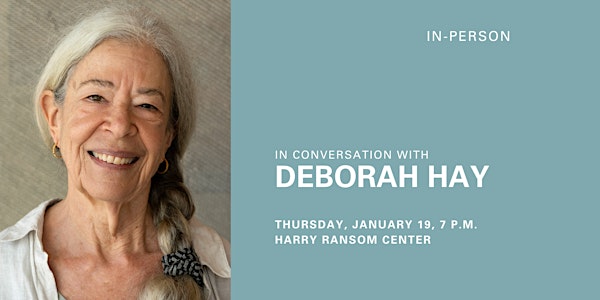 In Conversation with Deborah Hay
Join us for an evening with renowned dancer and choreographer Deborah Hay
When and where
Location
Harry Ransom Center 300 West 21st Street Austin, TX 78712
About this event
Deborah Hay is an internationally renowned dancer and choreographer working at the forefront of postmodern dance for over sixty years. In celebration of Hay's archive recently coming to the Ransom Center, join Hay and her archival collaborator, Laurent Pichaud, for a conversation about what it means to document dance.
"What my body can do is limited. This is not a bad thing because how I choreograph frees me from those limitations. Writing is then how I reframe and understand the body through my choreography." — Deborah Hay
Seating is limited, please RSVP. Please note that a reservation does not guarantee a seat. Seats not claimed by 6:50 p.m. may be released.
Doors open | 6:30 p.m.
Program | 7 p.m., Prothro Theater, Ransom Center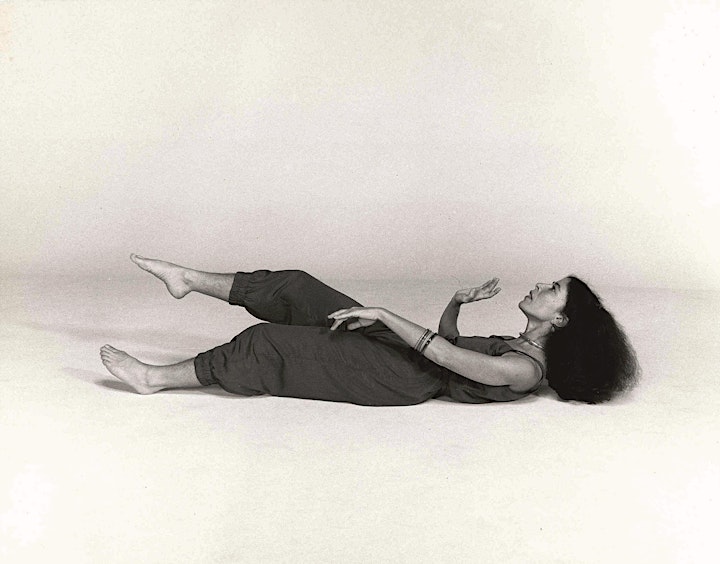 Image: Hay in "Shaking Awake The Sleeping Child," 1981. Photograph by Ken Fryer.
ABOUT DEBORAH HAY
A founding member of the Judson Dance Theater, Hay is recognized as a pivotal figure in the development of postmodern dance. Born in Brooklyn in 1941, Hay's first learned to dance from her mother, Shirley Goldensohn. Hay was one of the inaugural recipients of the Doris Duke Artist Award in 2012, and was awarded the title of Chevalier de l'Ordre des Artes et des Lettres from the French government in 2015.
In 2018, she was featured in an exhibition on the Judson Dance Theatre at MoMA in New York, and selections from her archive were presented as an interactive "documentation center" curated by French dancer and scholar Laurent Pichaud for the multi-venue 2019 retrospective of Hay's work presented by Tanz im August in Berlin. Hay established her archive at the Ransom Center in 2021.
ABOUT DANCE COLLECTIONS AT THE RANSOM CENTER
Dance has been a central collecting area of the Ransom Center since its inception. Dance-related collections include the papers of noted dancers, choreographers, and designers along with extensive collections of criticism, correspondence, photography, posters, playbills, and some costumes, and sound and film recordings. The rare books library holds volumes on a wide variety of topics from the early masques of Ben Johnson to various forms of dance notation to biographies and memoirs of individuals who have worked professionally in all areas of dance.
OPPORTUNITIES TO SEE AND LEARN MORE
To learn more about her work, watch this interview with Deborah Hay by Curator Eric Colleary for the Harry Ransom Center's Theatre 2020 Project, in which discusses the creation of Horse, the solos and her work with Cullberg Dance Company that will be part of a special day of screenings, Q&As, and two ground-breaking performances at Texas Performing Arts, featuring the dance legend and the acclaimed Cullberg Dance Company in the U.S. premiere of Horse, the solos with live music by Graham Reynolds and a fresh restaging of Hay's iconic masterpiece, The Match, on January 28 in the McCullough Theatre (Learn more).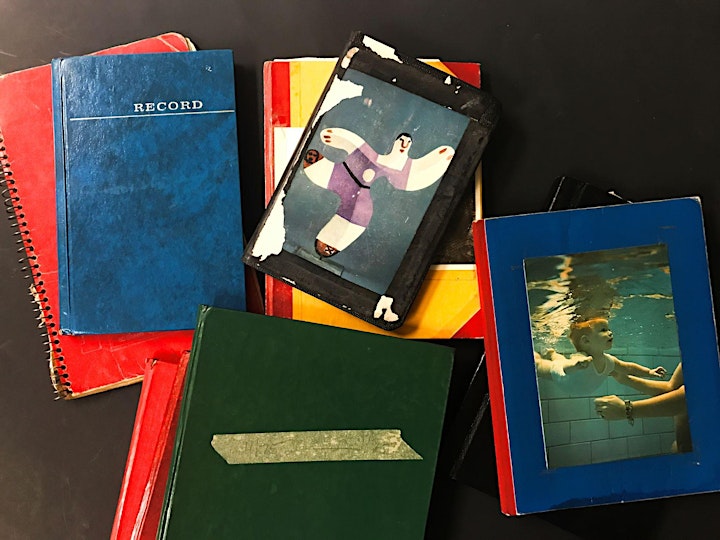 Image: A selection of journals created by award-winning choreographer and dancer Deborah Hay, that are part of a research collection now at the Harry Ransom Center.