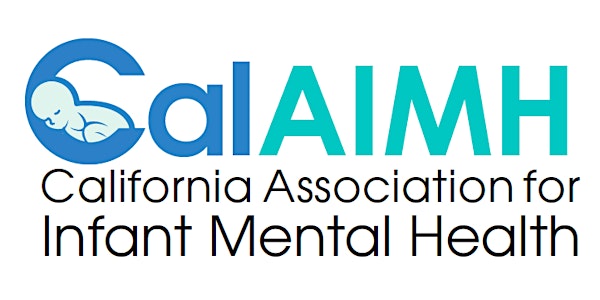 Implicit Bias Conversation
FREE for CalAIMH MEMBERS ONLY!
By California Association for Infant Mental Health
Date and time
Thursday, October 29, 2020 · 11:30am - 1:30pm PDT
About this event
Training Description
This conversation provides participants with a safe space to explore the different ways in which young children experience, learn, and are impacted by implicit bias. Participants will explore how they learned their own personal biases and how, without being aware of it, those biases and assumptions about others can unintentionally negatively impact their lives. For service providers, this conversation may lead to a discovery of how their personal biases can negatively impact those they serve even when they have the best intentions to help them. This is a conversation starter that is intended to spark further discussion about self-awareness and a commitment to reflect on one's personal journey. The conversation will lead to the participants' commitment to identify strategies to address implicit bias in order to support young children and their families in an effort to interrupt "the Preschool to Prison Pipeline."
Objectives
Increase understanding of what Implicit Bias is and provide at least 3 concrete examples of it.
Name at least three ways in which adult biases can have lifelong implications on children.
Name at least two of the participant's own implicit biases.
Name 3 or more usable strategies to address implicit bias in the workplace.
Endorsement
This 2-hour training will cover the following Knowledge Domains for endorsement by the CA Center for Infant-Family and Early Childhood Mental Health (www.cacenter-ecmh.org):
C. Biological and Psychosocial Factors Impacting Outcomes
D. Risk and Resiliency
Presenters' Biographies
Sara Rodas is a Licensed Clinical Social worker. She supervises the Wraparound program at El Centro del Pueblo, has her own private practice in LA providing family therapy to infants, children, and adults that have experienced trauma. She is endorsed as an Early Childhood Mental Health Specialist and Reflective Practice Facilitator Level II. She is also a fellow graduate from the Napa Infant Parent Mental Health Fellowship, happily married to her husband of 21 years and in her free time, she plays with her four foster children ages 1,4,5, and 7.
Adriana Aguilar is a mother of six who is passionate about advocating for children with special needs as she has experienced challenges navigating systems herself. Adriana is currently a wrap facilitator but also has a Parent Partner role. Adriana has been a part of PABC committees and is committed to creating change in her community. Adriana holds support groups, and is currently a trainee at the California Leadership Education in Neurodevelopmental and Related Disabilities (CA-LEND) program where she continues her advocacy. Adriana is passionate, hard working, and determined to promote Prevention and Early Intervention.
No CE Credits will be offered for this event.
Contact training@calaimh.org for any questions.
Visit https://calaimh.org/membership/ to become a member.