Description
I invite you to welcome 2019 with a sacred and intimate group sound bath healing experience at an exclusive and private hot spring in Desert Hot Springs.
Imagine yourself gently wrapped by the warmth of the spring water as your gently held, swayed and floated. Listening and feeling the ripples of the sound bowls reverberating throughout your body, unwinding where stress has lived and expanding the limits of your body's mobility and mind's perception to places you have not gone before.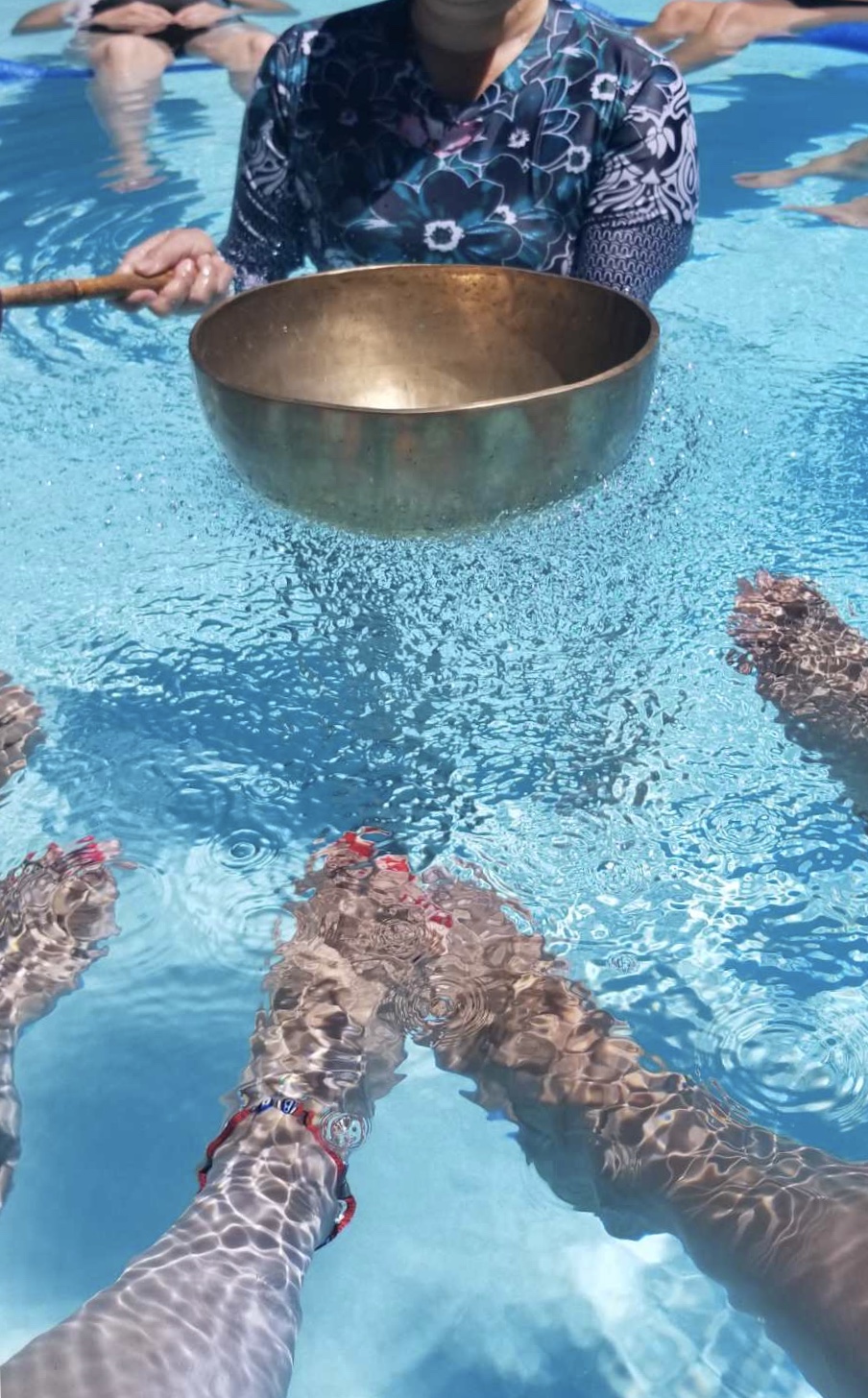 SOUND
Sound applied in healing modalities has the ability to alter states of being in very unique ways. The sound waves produced by Sound Bowls resonate at higher frequencies, altering the vibrations of organs and tissues. The retraction and expansion of the cells caused by sound entering the body increases lymphatic flow, spinal fluid movement and supports cellular regeneration within cartilage, muscle tissues, and bones resulting in elevated health.
FLOATING
Floating in water allows the mind to relax, release, and focus on newly received information. It also allows the skeletal and nervous system to decompress.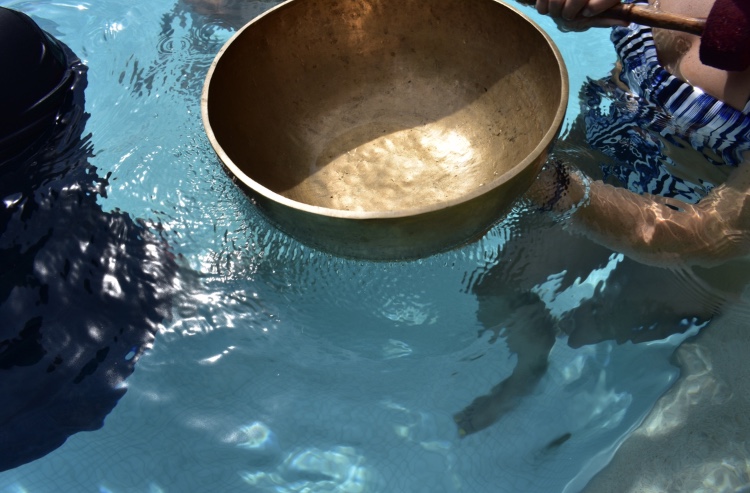 SOUND + FLOATING
Sound travels fairly quickly through air and even faster through water. Because our bodies are over 70% water, sound that is played/sent through water outside of our bodies travels deeper and faster through our bodily systems, creating subtle yet immediate results.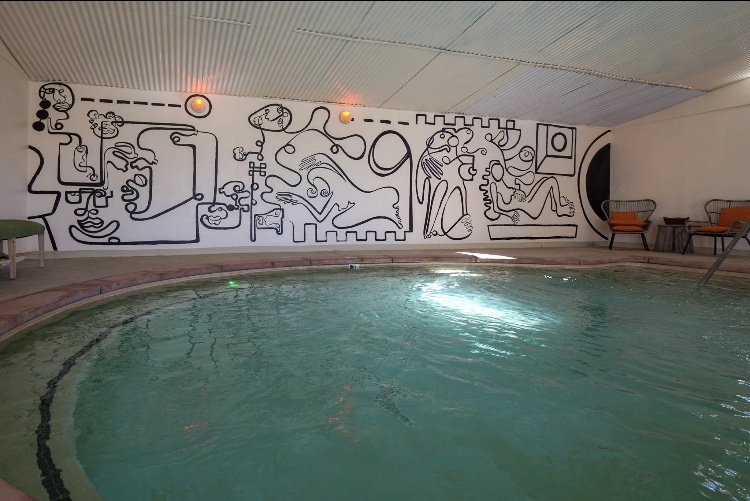 HOT SPRINGS + BALNEOTHERAPY
These waters contains minerals such as sodium, sulfate, magnesium, various salts, chloride and other compounds that our bodies need to restore and revitalize. The healing benefits are:
helps get rid of toxins

increases blood circulation through improved blood flow to skin and muscles.

relieves pressure

improves your PH level

eases stiffness

helps repair tissue damage

helps clean body inside out through increased sweating

helps relieve pain + stress

stimulates your metabolism
_________________________________________________________________________
Notice: Minimum 5 people need to sign up for sound bath to take place.