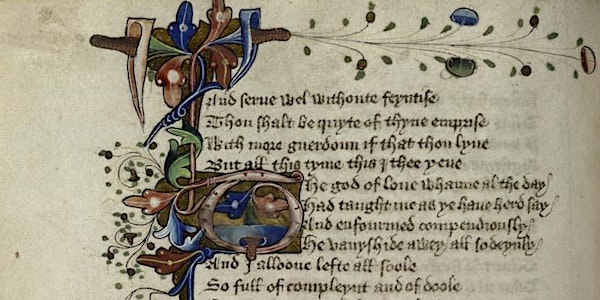 Imaging Manuscripts & Primary Materials
When and where
Location
University of Glasgow Turnbull Room, Gilbert Scott Building University Avenue Glasgow G128QQ United Kingdom
Description
In the past, our view of the middle ages and early modern period was heavily mediated by text. Now we have access to hundreds and thousands of images of manuscripts, books and artefacts, and can easily make our own images when we visit libraries and archives. But how can we make use of these images in our research? What kind of licensing, technical and access images affect our use of images in digital scholarship?
Too often, digital images are used as if they were a kind of colour microfilm or photocopy. How can we use digital images of manuscripts and archives more imaginatively? What kind of specialist techniques are emerging for the detailed study of particular aspects of the structure and makeup of manuscripts.
In this joint ArtsLab, Information Studies and School of Critical Studies workshop on Thursday 25 October, you will have the opportunity to explore these questions with four leading world experts in the manuscript imaging. There will be a mixture of introductory talks and hands-on workshops.
Speakers include:
Dr Toby Burrows, University of Western Australia and Oxford e-Research Centre
Dot Porter, Curator of Digital Research Services, University of Pennsylvania
Professor Bill Endres, University of Oklahoma
The event is free but please book a place!
Manuscript Image from the University of Glasgow Library Special Collections
The Romaunt of the Rose. Manuscript: England c1440. MS Hunter 409 (V.3.7): folio 57v
https://www.flickr.com/photos/uofglibrary/3654034206/in/album-72157620371474522/