Description
Want to learn about the future of the medical marijuana program in the Commonwealth and its transfer to the Cannabis Control Commission from the Department of Public Health? Join the Massachusetts Patient Advocacy Alliance as we rise above the Boston skyline to imagine what the future of the medical marijuana program will look like under the Commission and how everyone attending can help shape that future. Speakers will include Horace Small from the Union of Minority Neighborhoods, Dr. Alan Balsam adjunct Associate Professor at Tufts Medical School and BU School of Public Health, and Commissioner Kay Doyle of the Massachusetts Cannabis Control Commission.
Let's get together and discuss the future of the medical program. The moderator of Imagine will be Nichole Snow the President of MPAA. Special guests will include members of the MPAA Advisory Board Jeremiah MacKinnon and the Development Director of the MPAA Michael Latulippe who also serves as the Registered Qualifying Patient Advisor to the Massachusetts Cannabis Control Commission.
Expect a special live musical performance on guitar by Dr. Alan Balsam!

6:00pm - 6:30pm Networking & Refreshments
6:30pm - 7:30pm Speakers & Panel Discussion
7:30pm - 8:00pm Networking & Wrap-up
Refreshments will be provided by our sponsors and the MPAA.
Our Event Sponsors Will Be Announced Soon! If you're interested in sponsoring, contact director@compassionforpatients.com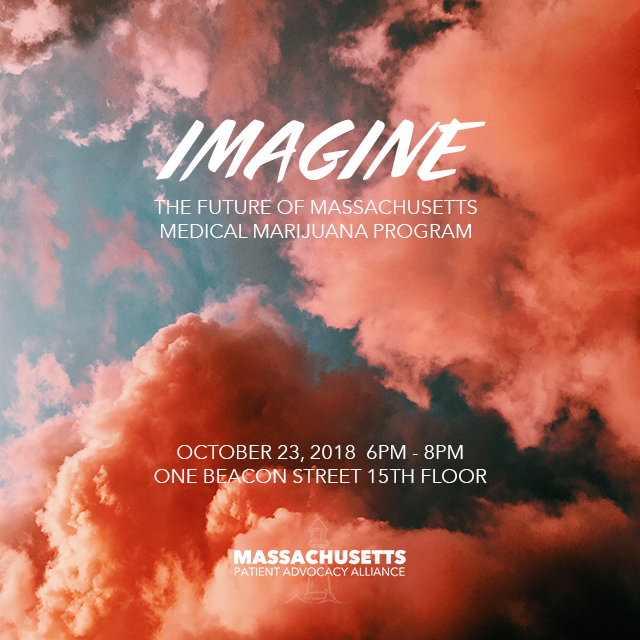 Featured Speakers
Commissioner Kay Doyle of the Massachusetts Cannabis Control Commission
Kay Doyle was appointed to the Massachusetts Cannabis Control Commission as a joint appointment of the Governor, Treasurer and Attorney General in September, 2017. Prior to serving on the Commission, Kay served as Deputy General Counsel at the Department of Public Health, acting as primary counsel to the Medical Use of Marijuana Program from the dawn of the program in 2013 through to her appointment as Commissioner. Kay also served as primary counsel to the Food Protection Program and the Tobacco Control Program while at DPH. Kay worked over fifteen years as a municipal attorney at the law firm now known as KPLaw, PC, specializing in land use and civil rights law. She is an experienced litigator, admitted to practice in Massachusetts and New York, the United States Supreme Court, the United States Court of Appeals for the First Circuit and the United States District Court of Massachusetts.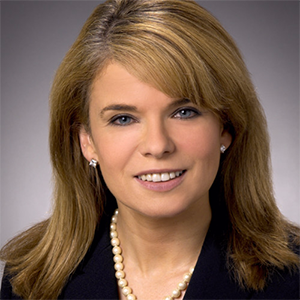 Horace Small, Founder & Executive Director of the Union of Minority Neighborhoods
Horace Small is the Founder and Executive Director of the Union of Minority Neighborhoods has been working professionally for non-profit organizations, government, political campaigns and unions since 1974. Among his many awards he is particularly proud of the 2018 Impact Award from Harvard University's Phillips Brooks House, 1997 Community Service In Action Award from LaSalle University in Philadelphia and the 1993 Father of the Nation Award presented by the Pennsylvania Association of African-American Cultural Organizations. Horace has helped form a coalition of people and organizations of color that opposed the balancing of Massachusetts state budgets on the backs of communities of color and the poor, and that rescinded cuts to human service and education budgets. Horace also developed a Boston citywide campaign resulting in the first municipal legislation passed in this country ending the discrimination against individuals with criminal records, leading to statewide anti-discrimination legislation. Recently Horace was appointed by Attorney General Maura Healey to serve as an advisor to the Massachusetts Cannabis Control Commission.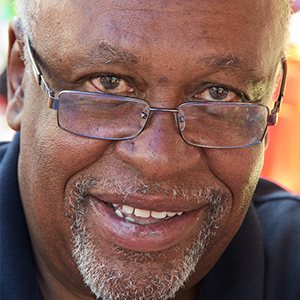 Dr. Alan Balsam, Adjunct Professor and member of the Massachusetts Cannabis Advisory Board
Alan L Balsam is adjunct Associate Professor at Tufts Medical School and BU School of Public Health. He recently retired after 21 years as Commissioner of Public Health in Brookline. Prior to that, Balsam created and led the Division of Elder Health at the Massachusetts DPH for seven years.
Appointed to the Massachusetts Cannabis Advisory Board, he serves on its Public Health subcommittee and Research Working Group. Balsam is a co-founder of Community Servings, which provides medically tailored meals to critically ill patients, and serves on its Board of Mentors.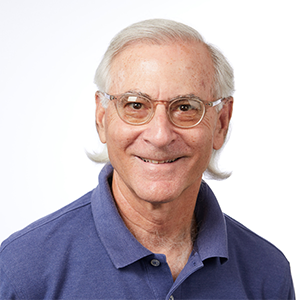 About the Event Moderator Nichole Snow, President & Executive Director of the Massachusetts Patient Advocacy Alliance
After meeting hundreds of patients across the state of Massachusetts while advocating for their right to safe access, Nichole was invited to take a leadership role in the alliance in 2014. Since becoming director of the fledgling organization, Nichole worked with all stakeholders involved in the implementation of Ch.369, 'An Act for the Humanitarian Medical Use of Marijuana' to craft and implement viable regulations, site over 100 safe access points across the Commonwealth, and grow the number certified patients from 153 in October of 2014 to a total of 52,536 as of July 31, 2018. Beginning her career in telecommunications, she now champions for patients' rights to safe access to medical marijuana as the president & executive director of the Massachusetts Patient Advocacy Alliance, Inc. and currently sits as an ex-officio advisory board member to the Massachusetts Cannabis Control Commission.
Nichole has cultivated relationships with well-known mainstream media outlets and holds a strong tie to the community through national, local, and social media. After suffering two major car accidents and enduring debilitating muscle spasms resulting from them, she retired from her telecommunications career to follow through with her dream of safe access for all.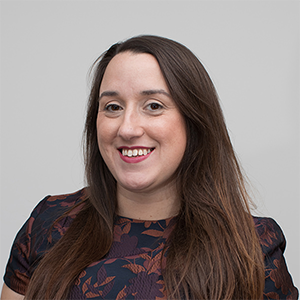 Event FAQ
What is the Massachusetts Patient Advocacy Alliance?
Massachusetts Patient Advocacy Alliance represents the coalition of patients, providers and organizations that worked together to pass the ballot measure Question 3 in 2012 to legalize medical marijuana and establish a safely regulated medical marijuana program throughout the Commonwealth. MPAA is the primary stakeholder regarding the implementation of the Massachusetts medical marijuana program and we work with our base of over 15,000 supporters to impact safe access through educational endeavors and direct advocacy in cities and towns across MA. http://www.compassionforpatients.com/
Will there be medical marijuana at this event?
No. This is a non-consumption event. No medical marijuana is allowed to be consumed, exchanged, procured, or viewable by attendees of the event. Please focus on networking and making lasting relationships with other attendees.
Is this event open to the public?
Yes this event is free to attend for anyone interested in learning about the medical marijuana program in Massachusetts and enjoy some networking.
Who Attends?
We welcome everyone to attend interested in learning about cannabis as medicine, where to access medical marijuana, and how individuals and family members can help their loved ones access medical cannabis.
What are my transportation/parking options?
There is plenty of parking around WeWork One Beacon including limited street parking as well as public parking garages nearby. If you need to carpool let us know by contacting director@compassionforpatients.com.
Why should I attend?
We encourage everyone to attend who thinks they might be a candidate for medical marijuana or their loved one might benefit from cannabis. Information is power and learning about medical cannabis and its benefits can lead to positive outcomes in many instances for patients suffering from a wide range of debilitating conditions.
How can I get the most from this event?
This is a combined educational and networking event so bring your business card or some other means to stay in contact with the people you meet.
Instagram / Twitter / Facebook Tips
One of the best ways to connect with fellow participants at our events is to use common hashtags when tweeting, facebooking, or instagramming about the event. Don't forget to take photos and share them with everyone using the hastags below. #MassPatients #RememberSafeAccess #SafeAccessNow #MMJFirst #MAPatients
About the Venue WeWork One Beacon
"Welcome to WeWork One Beacon Street—home to forward-thinking companies, fresh design, and vibrant community conveniently located in the heart of the Hub. Occupying the 15th floor of a 36-story tower, this prime Beacon Hill shared office space has it all. Here, brainstorming rooms are the birthplace of new product lines, networking events yield meaningful conversations, and business collaborators are around every corner. And the location is hard to beat. Onsite parking, bike storage, and access to the Blue, Red, and Green lines a block away make commuting a breeze no matter where you're coming from. What are you waiting for? Book a tour of WeWork One Beacon Street today to put your business ahead of the curve." - https://www.wework.com/buildings/one-beacon-street--boston--MA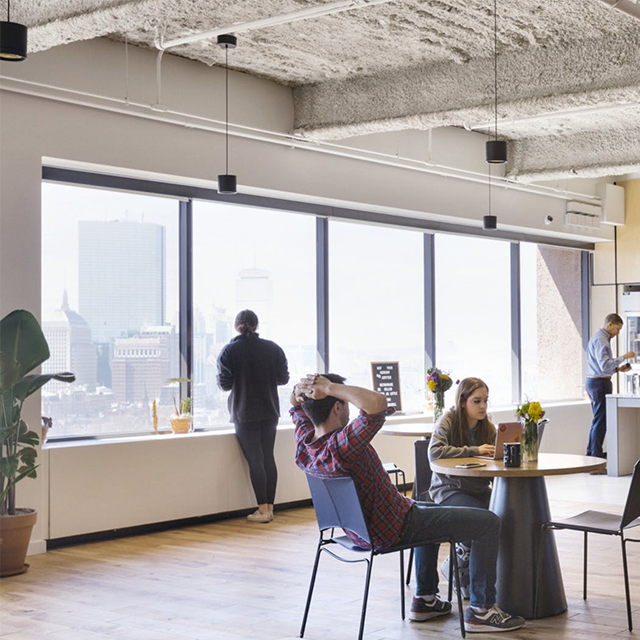 Legal Disclaimer
Views or opinions expressed by speakers or sponsors at our local Massachusetts Patient Advocacy Alliance (MPAA) educational events do not necessarily express the opinion or views of the MPAA organization or MPAA Foundation and we do not take responsibility for the views expressed or the actions of speakers or sponsors at our local events. The MPAA does not distribute or consume cannabis in any form at our events.