The workshop is designed to show you how to develop your coaching skills in a consistent way throughout your organization.
About this Event
Whether you're a change agent or a manager in a Lean environment, coaching problem-solving is a critical skill to master. But where do you find the coaches you need?
This online workshop will show you the who, what, where, when, why, and how of coaching problem solving and how you can develop the ability to coach problem solving in a consistent way throughout your organization. Problem solving is a central capability for any organization that wants to manage its own performance, but it's very difficult to simply train problem-solving capability into place. Coaching is a far higher-leverage mechanism, because it allows your team to continue learning problem solving at all levels and through all phases.
Watch this 2 minute video from Jamie where he explains this workshop in more detail.
This is an online workshop focused equally on learning and action. Participants will learn through our proven structured methodology of Learn, Apply, Reflect, and Commit. We have developed this workshop so that you will be able to implement what you are learning as you participate in the course.
Participants will:
Learn. The workshop begins with a 30-minute kick-off call with presenter Jamie Flinchbaugh, which will be recorded in case anyone misses it. You will then watch a series of six videos (totaling 63 minutes) to immerse you in the topic of coaching problem-solving. You will watch these videos at your convenience, by an assigned date.
Apply. You will start applying what you learned through individual assignments that will help you develop your coaching skills. The assignments include a self-assessment and planning and executing a coaching engagement. They will be completed by an assigned date on a collaborative workspace with your fellow workshop participants. This assignment will take 30-60 minutes to complete.
Reflect. You'll have time after the application assignment to reflect on what you have learned so far in the workshop through a series of questions. Reflection also includes a voting session to review and learn from fellow participants. This will take approximately 30 minutes total.
Jamie will join the group for a 90-minute, in-person, full-group video call to discuss the application and reflection, and then answer participant questions about the topic. This call will be recorded and made available to participants for either follow-up review or in case you missed the call. We will also set up the final segment of work.
Commit. This segment, to be completed individually, concludes the workshop with an assignment on the same collaboration workspace to help you establish an ongoing sustainable practice to continue to sustain and build on what you have learned. This assignment takes approximately 15-30 minutes to complete.
Overall, across a span of two weeks, you will spend two hours with scheduled group calls with Jamie, and approximately two hours on individual assignments that will be completed on a collaborative workspace with your fellow participants. This balance will ensure a combination of flexibility for your schedule and learning needs and maximum engagement with Jamie and fellow workshop participants.
Seats are limited, we recommend registering early for this virtual workshop.
Schedule
March 9th - Kick off session on WebEx (recorded) - 2pm-3pm CST
March 9-23 - Self Paced video learning and working in collaborative workspace with co-hort
March 23 - Call with Jamie for application and reflection and Q&A with Jamie on WebEx (recorded) 90 min – 2:00pm-3:30pm
Cost:
ILC Members Teams of 2 or more: $250 per person
ILC Member: $275 per person
Non-member: $595
For more, contact Tracy Schuster at tschust@iastate.edu.
Presenter: Jamie Flinchbaugh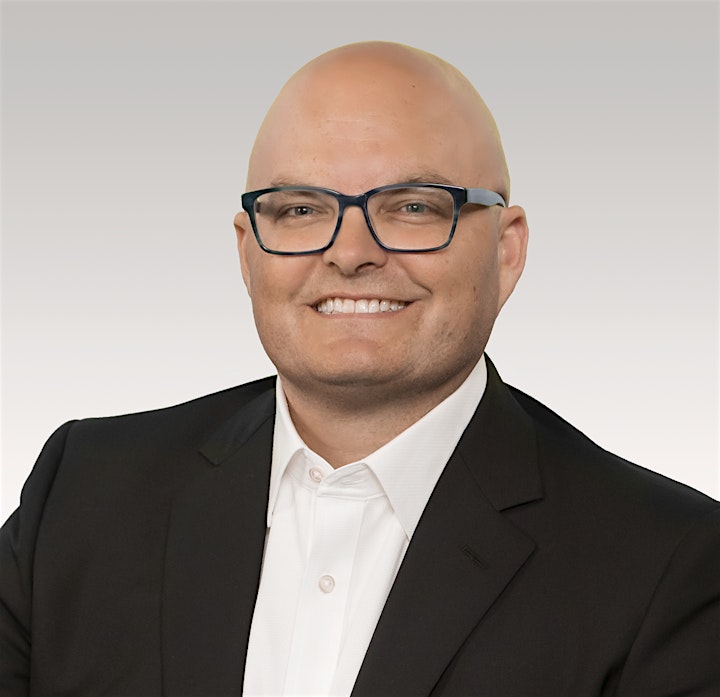 Jamie Flinchbaugh is an accomplished Entrepreneur, Senior Executive, Consultant, and Board Member with almost 3 decades of learning-oriented experience spanning a range of roles across exceptionally diverse industries and functions. Leveraging extensive operational, strategic, and consulting experience, Jamie is an invaluable asset for any company seeking to build culture, capability, leadership, and their overall operating system. As the founder of JFlinch, Jamie provides this support as a board member, advisor, coach, and speaker.
To learn more about Jamie check out his website: https://www.jflinch.com/