Event Information
Location
AltaSea at the Port of Los Angeles
2456 Signal Street
Berth 58
Los Angeles, CA 90731
Experience IGNITE22, crafted and curated to bring together innovators shaping the 22nd century, May 4-5 2022.
About this event
Tickets via Eventbrite are only valid for activities on May 4, 2022.
If you are an entrepreneur, please get in touch with us here.
If you are an investor or potential partner, please get in touch with us here.
At IGNITE22, we bring together innovators shaping the 22nd century:
entrepreneurs meet investors;
industry leaders discover emerging technologies;
and researchers explore market opportunities for their scientific discoveries.
IGNITE22 takes place at AltaSea at the Port of Los Angeles in a 60,000 sq. ft industrial creative space directly on the LA waterfront. Experience technology exhibits and demonstrations on land and in the water!
Personal Information Release
By successfully registering for IGNITE22, Braid Theory will collect Personally Identifiable Information [PII] from you which shall include contact information, including your full name, email, as well as industry and sector affiliations and/or other information you provide during registration with internal and external Braid Theory partners. The California Consumer Protection Act, CA Civil Code Section 1798.100, affords you rights over how your PII is used, sold or otherwise disseminated to third parties. If you would like to remove your information from third-party sharing, please contact us with your request at inquiries@braidtheory.com.
Media Release
By successfully registering for IGNITE22, you agree that Braid Theory has the right to record, broadcast, and otherwise use, in any and all media throughout the world, your participation in IGNITE22 as well as your name, likeness, voice, and organizational affiliation in connected materials.
COVID-19 Compliance & Release
By successfully registering for IGNITE22, you agree to be in full compliance with all COVID-19 protocols, consistent with federal, state, county, and city guidelines. However, Braid Theory cannot guarantee that IGNITE22 attendees will not become infected with COVID-19. Through your registration, you also release Braid Theory and its affiliated partners from any and all liability related to damages or losses from COVID-19 linked to IGNITE22.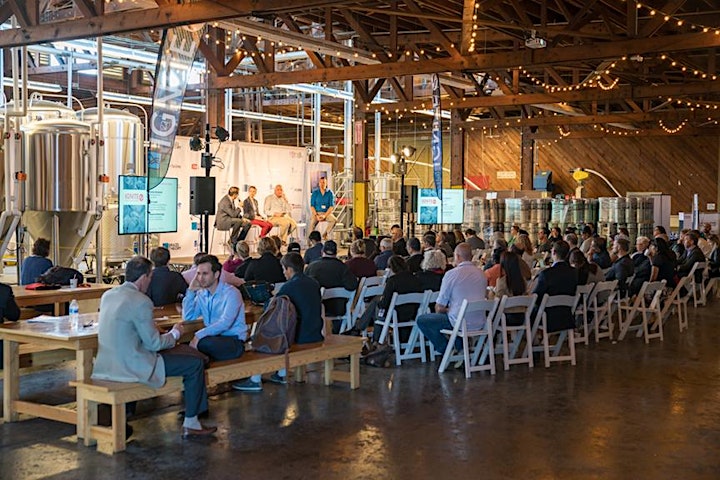 FAQs
What are my transportation/parking options for getting to and from the event?
There are ample free parking opportunities in front of the venue at the AltaSea complex. A designated rideshare pickup/dropoff point will also be available directly in front of the venue.
How can I contact the organizer with any questions?
If you are interested in partnering or exhibiting at IGNITE22, request an information package at ignite22@braidtheory.com. We can also address all other inquiries via email.
What are the COVID-19 protocols for IGNITE22?
The City of Los Angeles requires attendees of indoor events with under 1,000 total attendees, like IGNITE22, to comply with the following guidelines (as of March 4, 2022):
Proof of full COVID-19 vaccination or a 72-hour negative COVID-19 test result along with a valid photo ID;
Optional masking for all attendees, regardless of vaccination status;
Attendee screening before entrance into IGNITE22;
Recommendation for social distancing, frequent handwashing, and general safety activities.
Compliance with the COVID-19 protocols above will be actively monitored throughout IGNITE22. Any significant changes or updates to IGNITE22's COVID-19 protocols will be shared with attendees in due time.
Do I have to bring my printed ticket to the event?
No need to have your printed ticket. Please have your Eventbrite registration on hand as well as a valid photo ID and COVID-19 compliance information.
Can I update my registration information?
Of course!
Is my registration fee or ticket transferrable?
Due to COVID-19 guidelines, we need to ensure accurate attendee information. If you transfer your ticket before April 22nd, you can do so by updating your registration information via Eventbrite. After April 22nd, please contact us via ignite22@braidtheory.com.
What's the refund policy?
IGNITE22 is produced by Braid Theory, an entrepreneur advisory firm, not an event marketing or tradeshow company. Rather than offer refunds, we are happy to help you transfer your ticket to a friend or colleague.
Date and time
Location
AltaSea at the Port of Los Angeles
2456 Signal Street
Berth 58
Los Angeles, CA 90731
Refund policy