Description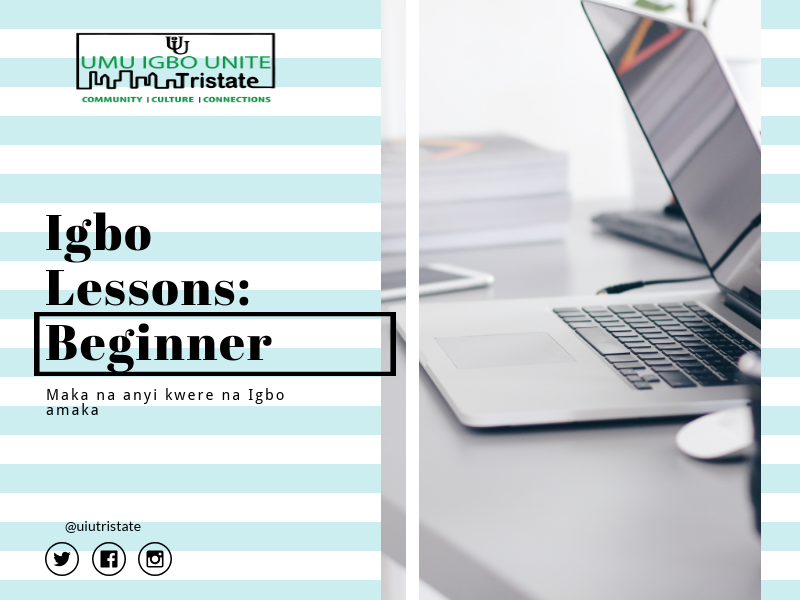 ***After signing up, please wait for an email with further details***
____________________________________________________________________________________
INTERESTED IN MEMBERSHIP, PLEASE SEND AN EMAIL TO UIUTRISTATE@GMAIL.COM
____________________________________________________________________________________


MEDIA

DISCLAIMER

:
THIS EVENT MAY BE PHOTOGRAPHED, LIVE STREAMED AND RECORDED.
UIU TRISTATE (UMU IGBO UNITE TRISTATE) RESERVES THE RIGHT TO USE ANY PHOTOGRAPH/VIDEO WITHOUT THE EXPRESSED WRITTEN PERMISSION OF THOSE INCLUDED WITHIN THE PHOTOGRAPH/VIDEO.
UIU TRISTATE MAY USE THE PHOTOGRAPH/VIDEO IN PUBLICATIONS OR OTHER

MEDIA

MATERIAL PRODUCED, USED OR CONTRACTED BY UIU TRISTATE INCLUDING BUT NOT LIMITED TO: BROCHURES, INVITATIONS, BOOKS, NEWSPAPERS, MAGAZINES, TELEVISION, WEBSITES, ETC.
A PERSON ATTENDING AN UIU TRISTATE EVENT WHO DOES NOT WISH TO HAVE THEIR IMAGE RECORDED FOR DISTRIBUTION SHOULD MAKE THEIR WISHES KNOWN TO THE PHOTOGRAPHER, AND/OR THE EVENT ORGANIZERS.
BY PARTICIPATING IN ANY OF OUR EVENTS OR BY FAILING TO NOTIFY UIU TRISTATE, IN WRITING, YOUR DESIRE TO NOT HAVE YOUR PHOTOGRAPH USED BY UIU TRISTATE, YOU ARE AGREEING TO RELEASE, DEFEND, HOLD HARMLESS AND INDEMNIFY UIU TRISTATE FROM ANY AND ALL CLAIMS INVOLVING THE USE OF YOUR PICTURE OR LIKENESS.


REFUND
DISCLAIMER

:
*NO REFUND FOR INDIVIDUAL CLASSES.
**IF YOU BUY A SESSION PACKAGE AND REQUEST FOR A REFUND BEFORE THE CLASS STARTS, THEN WE WILL REFUND YOU. BUT IF THE CLASS HAS STARTED THERE WILL BE NO REFUND GIVEN.