Description
IFP SCREEN FORWARD
Sponsored by

Presents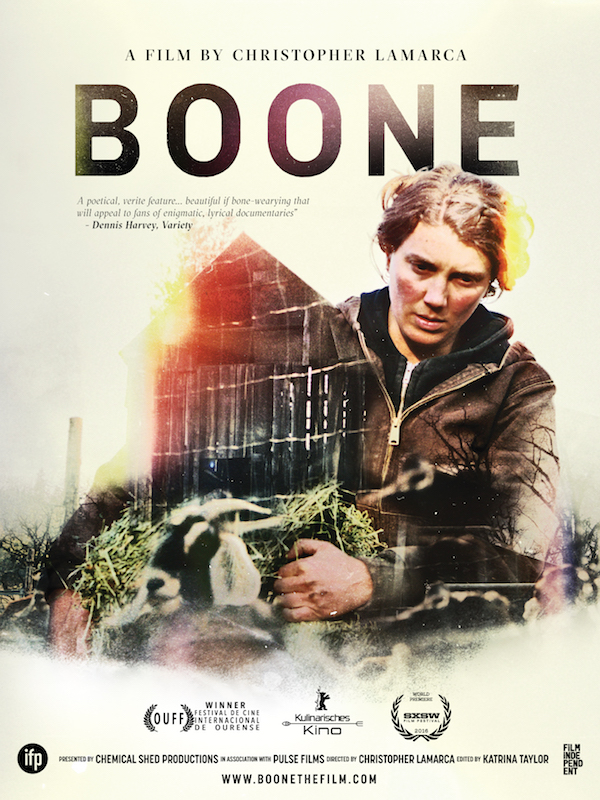 Boone
Directed by Christopher LaMarca

Theatrical Premiere: April 28th - May 4th, 2017


IFP Screen Forward present the a weeklong run of IFP alum documentary Boone. Haunting and deeply human, Christopher LaMarca's Boone tells the story of three young goat farmers as they transition with the seasons and come to terms with the physical and emotional grit required to live in deep relationship with the land.
Stripped of interviews with farmers or agricultural experts, this experiential film is a visceral meditation on the sacrifice and struggle of a lifestyle born of self reliance; a sensual homage to the heart and soul of a farmer.
Watch the trailer here!
SHOWTIMES
---
Friday, April 28th
7pm
Followed by Q&A with director Christopher LaMarca
---
Saturday, April 29th
4pm
---
Sunday, April 30th
4pm
---
Monday, May 1st

7pm
---
Tuesday, May 2nd
4pm
---
Wednesday, May 3rd
4pm
---

Thursday, May 4th
3pm