Description
IFP's Screen Forward Presents
Screenings and Special Events for

BUTTER ON THE LATCH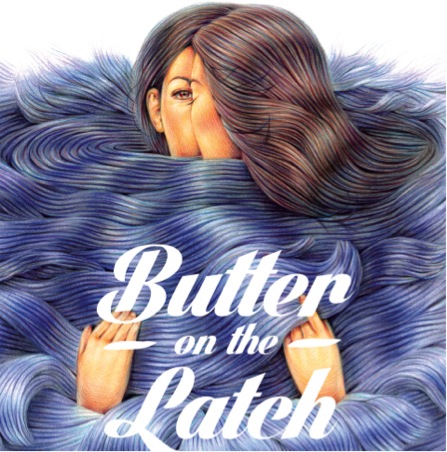 Theatrical Premiere - November 14th – 20th
Made in NY Media Center by IFP - DUMBO, Brooklyn
Screening alongside Thou Wast Mild and Lovely

Former performance artist Josephine Decker's stunning debut feature is a deeply subjective, mysterious and erotic portrait of a frantic young woman, Sarah (Sarah Small) who leaves the city for the apparent safety of a Balkan music camp hidden deep in the California woods. Once there she reconnects with a former friend, Isolde (played by Korean-American puppeteer Isolde Chae-Lawrence) and does some hilariously foul- mouthed female bonding – until she finds herself growing attracted to a hunky male camper, Steph (Charlie Hewson).

Gradually her already-frayed grip on reality starts to unravel, as cinematographer Ashley Connor's superb, disorienting camerawork and the swirling Balkan music become darker and more disorienting. Her personality finally shatters in a moment of transcendent violence that causes us to question whether we too have become lost in the deep, impenetrable forest of fear and desire.
Part Bergman's PERSONA, part early David Lynch, BUTTER ON THE LATCH is a tour-de-force of intensely visceral filmmaking intercut with moments of serene, startling poetry.
Special Thanks to the East European Folklife Center.
Want to make it a "Double Decker" Double Feature? Tickets and more information for Thou Wast Mild and Lovely!

FRIDAY, November 14th
6:30pm
Featuring a surprise Opening Night musical performance from a capella group, HYDRA
Starting 10:30pm, join us for an Opening Night party featuring music by Raya Brass Band and HYDRA to follow at Dish DUMBO inspired by the East European Folklife Center's Balkan Camps.
SATURDAY, November 15th
6pm
Featuring a Q&A with writer/director Josephine Decker, Rachel Simone James (radio documentarian), Sharon Mashihi (screenwriter) and Sophie Traub (actress) on "Ritual and Collaboration"
Presented with The School of Making Thinking

SUNDAY, November 16th
2pm
*Please note: tickets that say this screening will be from 2pm - 2:30pm are in error. The screening will be 2pm - 3:30pm.*
Followed by a Sunday afternoon tea party with ballet dancers and another musical performance from HYDRA!
MONDAY, November 17th
8:30pm
Followed by a discussion on cinematography, featuring Ashley Connor (Butter on the Latch, Thou Wast Mild and Lovely) and Sean Price Williams (Listen Up Philip, Heaven Knows What)

TUESDAY, November 18th
2pm
WEDNESDAY, November 19th
2pm

THURSDAY, November 20th
6:30pm
Featuring a Q&A with lead actress Sarah Small

For more information about Balkan camp, visit http://www.eefc.org/.

(*Please Note: All Tickets Must Be Purchased Online*)
Organizer of IFP Presents Screen Forward: BUTTER ON THE LATCH
The Independent Filmmaker Project (IFP) champions the future of storytelling by connecting artists with essential resources at all stages of development and distribution. IFP fosters a vibrant and sustainable independent storytelling community, represents a growing network of 10,000 storytellers around the world, and plays a key role in developing 350 new feature and documentary works each year. During its 35-year history, IFP has supported over 8,000 projects and offered resources to more than 20,000 filmmakers, including Debra Granik, Miranda July, Michael Moore, Dee Rees, and Benh Zeitlin.