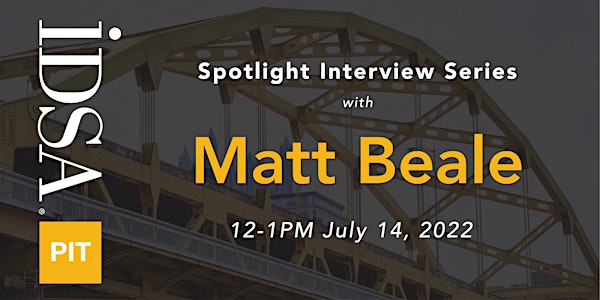 IDSA PGH Interview Series; Matt Beale
The latest installation in a series of interviews with some of Pittsburgh's modern design icon's.
About this event
Matt Beale is a practicing industrial designer, design researcher and president of Daedalus, a research, design and engineering firm in Pittsburgh. In addition to his professional work, he teaches user research methods in the master's of product development program at Carnegie Mellon University. His work has been honored with IDEA, MDEA, Spark and Good Design awards. Join us in learning more about his journey as a designer and some of the highlights of an illustrious career in the Steel City.