About this Event
It's time for the next IDEATION session, brought to you by Douglas magazine. Book early — our last event sold out fast!
Thank you to our presenting sponsor, Monk Office.
February Session Topic: Get Out of Your Own Way: How to Get Unstuck and Be Unstoppable.
Ever feel like you've reached a plateau in your business, career or life? Can't see a way to the next level? Join Douglas editor-in-chief Kerry Slavens and guest panelists as they talk candidly about the experiences that held them back and the ideas that freed them to move past their plateaus — to achieve new levels of success.
Event Details
What is IDEATION? Ideation is an exciting event series moderated by Douglas editor-in-chief Kerry Slavens that explores big ideas, brave conversations and bold moves. This is the venue to get unstuck, connect to fresh ideas and meet engaged people, including entrepreneurs, influencers and disruptors. Most importantly, it's the place to have a great time in an inspiring, entrepreneurial atmosphere where ideas ignite.
Who should be there? Business owners, entrepreneurs and professionals.
How it works? Grab a drink and a bite, sit back in KWENCH's stylish space and take in the stories and "aha moments" of our exciting panel of guest speakers who will engage in lively and authentic on-stage conversations.
Who will be on stage? Douglas magazine's editor-in-chief Kerry Slavens will host a night of brave, bold and lively conversation between panelists. Guests to be announced, follow Douglas on Facebook and Instagram for all the updates!
When and where is it? Thursday, February 6th, 5:30 to 7:30 p.m., KWENCH work + culture at 2031 Store Street, Victoria, B.C.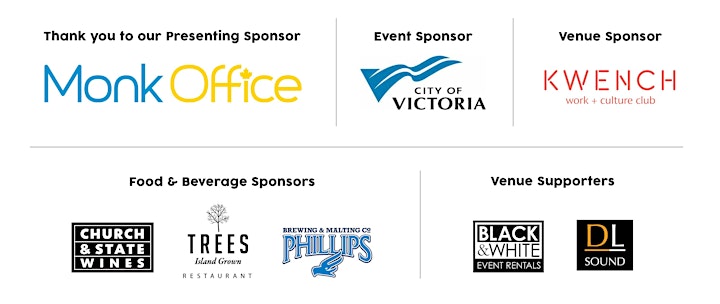 About Douglas Magazine
Douglas magazine delivers exciting, in-depth news and features about Victoria, British Columbia's vibrant business culture — its startups, disrupters and influencers. With its clear-eyed, contemporary take on business, Douglas inspires local leaders with content about how entrepreneurship is changing our city — and our world.