Description
Ideas on Tap is a series of "pint-sized conversations about big ideas." Join us for drinks, appetizers, and conversation in a casual pub setting to examine timely topics in contemporary society. In this program, we'll explore the history and ethical challenges surrounding artificial intelligence, the risks and benefits, and who gets to decide which is which.
Cost is $15 per person and includes appetizers and one beverage (beer, wine, or non-alcoholic drink)* in the relaxed atmosphere of Martha's Exchange in downtown Nashua. Please RSVP by November 14.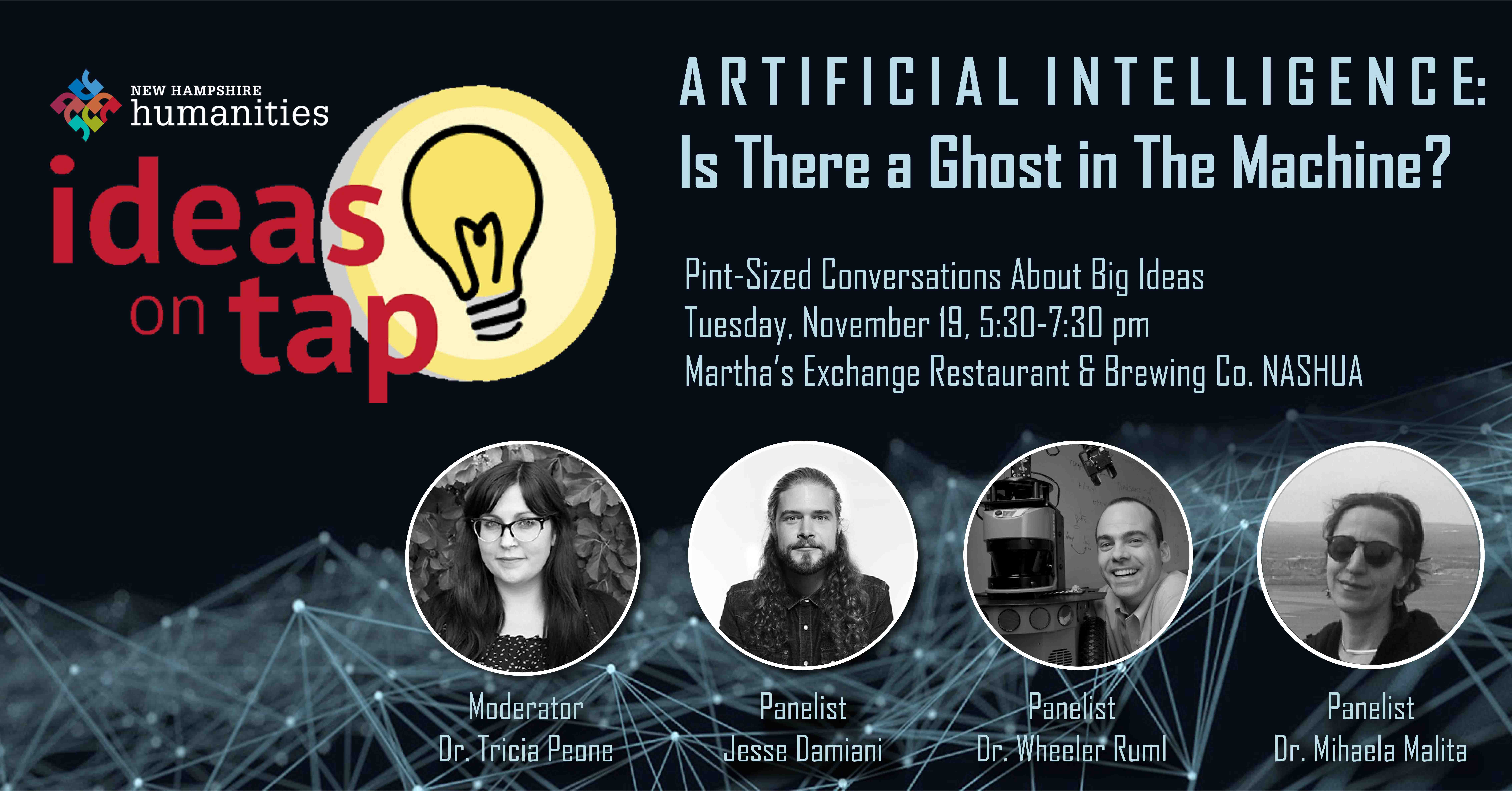 Tricia Peone, Ph.D., Program Manager, New Hampshire Humanities
Dr. Tricia Peone works at New Hampshire Humanities, where she manages the Humanities to Go and Humanities@Work programs. She holds a Ph.D. from UNH in early American history with a specialization in the history of science. Before joining New Hampshire Humanities, Tricia taught courses on New England history as an adjunct professor and worked as a historical consultant in the cultural resources industry. Her work as a historian focuses on the history of magic and the occult from the renaissance to today. She has seen the Matrix at least a dozen times and looks forward to a dystopian future where it's always the late 1990s.

Jesse Damiani, Deputy Director of Emerging Technology at SNHU, is an entrepreneur, advisor, journalist, curator, educator, and public figure in emerging technology. He is Editor-at-Large of VRScout, Series Editor of Best American Experimental Writing, and CEO of Galatea, a screenwriting and project management tool for virtual reality (VR) stories. He covers VR, blockchain, AI, art, and media, with work in Adweek, Billboard, Entrepreneur, IndieWire, HuffPost, and Quartz. Jesse worked with Google in their initiative to develop educational content for the VR industry and was listed as a top global VR influencer in 2017 by Onalytica. Jesse holds an MFA in creative writing from University of Wisconsin-Madison and is currently the Deputy Director of Emerging Technology at SNHU.


Dr. Mihaela Malita, Associate Professor of Computer Science at Saint Anselm College, has taught for the last 15 years. She holds a master's and Ph.D. from the University of Bucharest, Romania. She taught artificial intelligence and advanced algorithms in universities in Romania and the United States at Saint Anselm College, Smith College, and Saint Mary's College of MD. She is an active member of the Computer Science Teachers Association and organizes the high school programming contest every year. She speaks Romanian and French, and enjoys good literature, good music, good art, and hiking in the beautiful New Hampshire forests with her Golden Retriever.


Dr. Wheeler Ruml, Professor of Computer Science at the University of New Hampshire, is the co-founder of the International Symposium on Combinatorial Search, a Fellow of the National Academy of Inventors, a Senior Member of the Association for the Advancement of Artificial Intelligence, and a former Associate Editor of the Journal of Artificial Intelligence Research. His research papers have been cited more than 5,000 times. He received his PhD from Harvard in 2002. Before joining UNH, he led a team at Xerox's PARC lab that used AI planning techniques to build the world's fastest printer.


*The first beer/wine/non-alcoholic drink is included in your ticket price. Additional beverages can be purchased at Martha's Exchange CASH bar (no credit cards for this event).
2019-2020 Ideas on Tap Series Lead Sponsors: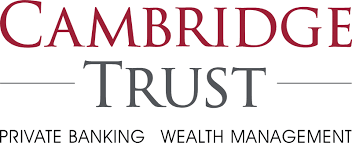 This project was funded in part by a grant from the New Hampshire Charitable Foundation's A.F. Zellers and W.G. Saltonstall Frontiers of Knowledge, Alice Hale Penniman Memorial Fund.