Event Information
Location
Ramo Auditorium/Entrance South Doors of Baxter Building #77
400 S. Wilson Avenue
Pasadena, CA 91125
Description

INNOVATION IN ARTIFICIAL INTELLIGENCE

A Panel Discussion Featuring Global Leaders in AI

Thursday, September 15, 2016, 1:30 p.m. - 5:00 p.m.

Caltech Ramo Auditorium

Please RSVP by September 14, 2016
Caltech's Office of Technology Transfer & Corporate Partnerships and Innovate Pasadena present a panel discussion on Innovation in Artificial Intelligence followed by an expo & reception featuring local companies who are taking technologies out of the lab and into everyday life.

The impact potential of AI is endless. Through the panel and expo, we hope to foster thought and discussion on augmented human intelligence, the limitations of purely autonomous artificial intelligence, and the social implications of autonomy in transportation and other applications.
PANEL DISCUSSION: 1:30 p.m. – 3:00 p.m. | CONFIRMED PANELISTS
Yisong Yue – Moderator
Assistant Professor of Computing and Mathematical Sciences, Caltech
CEO & Founder, StatSketch, Caltech '10

Yu-Han Chang
COO & Co-Founder, Second Spectrum
Chief Scientist of AI, Microsoft
Chan Soon-Shiong Professor of Computer Science, Neuroscience, and Pediatrics
EXPO & RECEPTION: 3:00 p.m. – 5:00 p.m. | CONFIRMED COMPANIES
Innovation in Artificial Intelligence is part of the Idea 2 Innovation (i2i) event series, co-presented by Innovate Pasadena and Caltech. i2i provides ongoing opportunities to bring together the Pasadena innovation community with industry leaders to exchange ideas in an inspiring and welcoming environment which fosters entrepreneurship.
i2i is sponsored by Caltech Office of Technology Transfer & Corporate Partnerships, Caltech Entrepreneurship Club, & Innovate Pasadena.
FAQs

How much does it cost to attend the event?
The event is free to the public, but you must register to attend. There will be a limited number of seats available.

What are my transport/parking options?
The nearest parking availability is in Lots 11 and 12 and Parking Structure 2 (South Wilson structure; Building 124, coordinates A-3 on the following linked map). You must purchase a visitor parking pass which can be obtained at the auto-kiosk. For more parking information, click here.

Pasadena Transit currently offers six routes that provide service throughout the City of Pasadena, including Route 10 which directly serves Caltech along Del Mar Blvd. and connects to the Gold Line Allen Station. Route and schedule information can be found at pasadenatransit.net.

Who can I contact for more information about this event?
Feel free to email events@innovatepasadena.org at Innovate Pasadena.

Where can I get more information about this event?
Please visit the event page on the Office of Technology Transfer & Corporate Partnerships website.

Date and time
Location
Ramo Auditorium/Entrance South Doors of Baxter Building #77
400 S. Wilson Avenue
Pasadena, CA 91125
Organizer of Idea 2 Innovation - Artificial Intelligence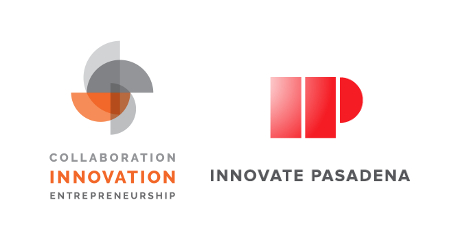 Caltech is a world-renowned research and education institution.  The scientific, engineering, and technological contributions of Caltech's faculty and alumni have earned national and international recognition, including 35 Nobel Prizes. Caltech's 300 professorial faculty members offer a rigorous science and engineering curriculum to approximately 1,000 undergraduates and 1,300 graduate students, providing one of the nation's lowest student-to-faculty ratios.  The Engineering and Applied Science Division is one of Caltech's six academic Divisions, in addition Caltech manages the Jet Propulsion Laboratory (JPL) for NASA. The Graduate Aerospace Laboratories of the California Institute of Technology (GALCIT) is one of the seven Departments in the Division of Engineering and Applied Science.  GALCIT has evolved over the past three-quarters of a century to include aerospace and biosystems engineering. However, the tradition of integrating basic experiments, theory, and simulations over a broad range of spatial and temporal scales continues to characterize its approach.
Innovate Pasadena's mission is to create a vibrant ecosystem of technology and design innovation in the greater Pasadena area that supports sustainable economic growth.