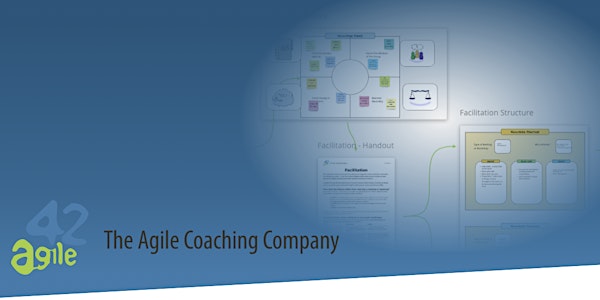 ICAgile Team Facilitation Certification (ICP-ATF) Online, MST Timezone
Are you looking to facilitate highly engaged Agile meetings and Scrum events? Want to have every team member participate?
Refund Policy
Contact the organizer to request a refund.
About this event
The ICP-ATF two-day course is one of two certified courses on the Agile Coaching track from ICAgile. It focuses primarily on the role and mindset of an agile team facilitator and group facilitation tools and techniques you can use to effectively design and facilitate meetings and workshops. It teaches you how to design such sessions for better collaboration and enable stronger focus on decisive outcomes.
Have you ever experienced any of the following scenarios?
Participants checking out / disengaging
Only one or two dominant voices being present in discussion
Discussing the same topic over and over without establishing agreed-upon outcomes
Not getting through the whole agenda
Having extensive discussions for even the simplest of matters
Blowing right through timeboxes (ending much later than anticipated)
If you have, and you'd like to make a difference that will put an end to such experiences, then equipping yourself with the necessary skills to create environments of high collaboration, passionate engagement, and where self-organization thrives is key!
Join us and develop a keen appreciation for what's possible when strong and skillful facilitation is present.
Who should attend?
Effective facilitation of meetings both in a team and organizational context is a powerful skill for any Leader, Coach, Scrum Master, Product Owner, Business Analyst and all the aspiring Leaders of tomorrow.
Those wishing to attend should already have some hands-on agile experience and have attended either an Agile Fundamentals (ICAgile Certified Professional) or CSM (Certified ScrumMaster) or equivalent course before. That which you'll learn and uncover in this course will build well onto the experience you've gained till now.
What will I learn?
What the Agile Team Facilitation Mindset entails
How to define the purpose and outcomes for facilitation
How to design the flow of the process and structure for facilitation
How to maintain neutrality and create a collaborative space
How to facilitate for full participation
How to facilitate collaborative conversations
How decisions are made
How to facilitate Scrum Events
Understanding how physical space influences facilitation
What can I expect from the training?
Over the years, agile42 has delivered Scrum & Agile training to thousands of professionals worldwide. We consistently receive excellent ratings from our participants. In all of our training, we use techniques from Accelerated Learning and in particular principles and concepts from Training from the Back of the Room. Participants stay engaged throughout the class, learn by doing, and have fun along the way.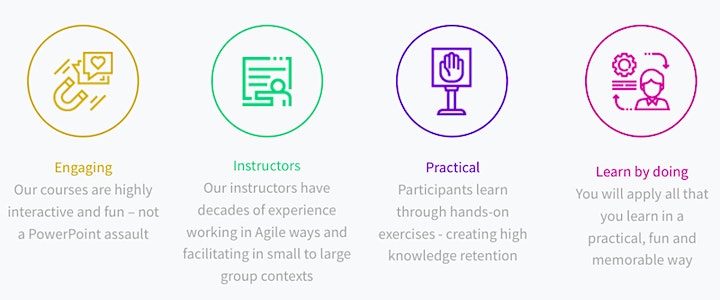 ICP-ATF advantages
If you would like to talk to one of our trainers, to help you decide if this course is suitable for you, we will be happy to arrange it.
What Our Participants Say:
"I can honestly say this was hands down the best training class I have ever attended. You guys do an amazing job facilitating and keeping people interested. I am so excited to use the new tools in my toolbox for my sprint planning on Monday." -- Stephanie C., Project Manager
"Eleven months later, what has stuck with me the most is that the training provided an expansive tool belt of techniques and concepts. I feel I can draw on the tool belt any time I need." -- Mitchell F., Program Management Consultant
"The training reinforced for me the paradigm shift from the waterfall approach in a monolithic organization to Agile's concept of servant leadership. Yes, I'm leading the team, but I'm here to enable your success." -- Michael M., Senior Project Manager
About Course Trainers:
Daniel Lynn
Daniel Lynn is an Agile Coach with a strong passion for working with software developers and other technical teams. Daniel has been working in the IT industry for over 17 years and been a part of Agile teams for just under a decade. In that time, he has been a member of the development team as a developer and automated QA tester. He has also been a scrum master for numerous teams.
Over the past decade, Daniel has had the privilege of being part of some truly great teams and believes that Agile is a critical part of that success. He now focuses his effort to help other teams experience that same kind of success through coaching and training. He has a particular interest in helping teams with improving in test-driven development, continuous integration, and other XP practices.
Certifications: Certified Team Coach (CTC), ICAgile Certified Instructor, SA-REP
FAQs
***Note: 2 days before the training you will receive a pre-course email to re-confirm venue details and dates.
Q: What is the refund policy? (Note: Please disregard the Refund Policy set out by Eventbrite. Refer to our refund policy listed below.)
Cancellations:
If we receive your request to cancel no later than 10 days prior to the class, you will receive a 100% refund of the ticket fees and taxes, minus the Eventbrite payment processing and service fees (2.5% + $8). If we receive your request less than 10 days prior to the class, you will not be eligible for any refund. At that time, however, you will still be able to transfer or reschedule your registration.
Q: Can I reschedule to a different class date?
If you would like to reschedule (i.e. transfer your registration to a different class date), we can do that for you as follows:
If the class to which you are transferring has a higher ticket price, you will need to pay the difference in price. If the class has a lower ticket price than what you originally paid, you would be eligible to receive the difference returned to you.
If you notify us no later than 10 business days prior to the class and it's your first time rescheduling this particular registration, there will be no transfer fee. If you reschedule the same registration more than once, we will charge an additional 20% fee for each rescheduling after the first time.
If you notify us less than 10 business days prior to the class, we will charge an additional 10% fee if it is the first time you are rescheduling this particular registration. If the same registration needs to be rescheduled more than once, we will charge an additional 20% fee for each rescheduling after the first time. Transfer requests can only be accommodated up to 2 business days before the class.
Q: Is my registration/ticket transferrable to another person?
Please notify us and this can be done at any time free of charge.
Exception:
If agile42 has to cancel a class for any reason, you will receive a 100% refund.
Contact Us:
If you have any questions or concerns, we encourage you to contact our friendly team at usa@agile42.com. We will do our best to assist you.
Onsite Courses and Training:
If your team or organization is ready to make the transition, we can take this training to where you are. With the highest number of Certified Enterprise Coaches and Certified Scrum Trainers of any organization, agile42 offers a wide selection of public and private trainings. For more information about our in-house private trainings tailored to your organization's specific needs, contact us at usa@agile42.com or call 778.886.6303.
______________________________________________________________________________________________
Disclaimer: agile42 reserves the right to change the venue or cancel any course for reasons including, but not limited to, trainer illness or bad weather. In the event of cancellation, we will offer a transfer to a different course or a refund.