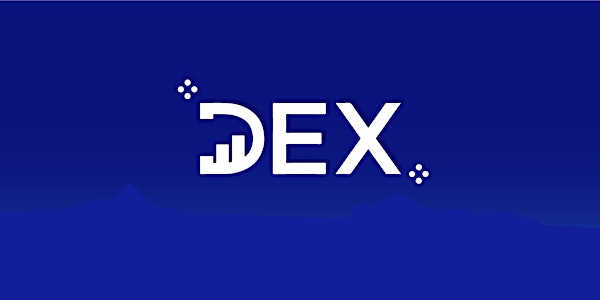 IBW 2020 Day 5: How does DEX Differs from Traditional Exchanges
How does Decentralized Exchanges (DEX) differs from traditional exchanges?
About this event
When it comes to exchanging crypto, many have long been focused on centralized players like Binance, for global big liquidity or Tokocrypto, for fiat onramps/off ramps solution and ease of use. However, in recent years, Decentralized Exchanges (DEX), have made great improvements in their ease of use and liquidity, showing signs that they will become more mature for mass usage in the near future. Join us in this session to learn more about DEX and how does it differs from traditional crypto exchanges!
Rundown: Jakarta Time (GMT +7)
19.00 - 19.03: IBW day 5: Opening
19.03 - 19.05: Introduction to Keynote Speakers
19.05 - 19.25: Keynote - Kyber
19.25 - 19.45: Keynote - Switcheo
19.45 - 20.25: Panel Discussion
20.25 - 20.35: Panel Discussion: QnA
20.35 - 20.40: Lucky draw & Closing
Speakers:
Gin Chao (Binance), Deniz Omer (Kyber Network), Ivan Poon (Switcheo), Michael Burgess (Ren Protocol), Budi Rahardjo (ITB), Teguh Kurniawan Harmanda (Tokocrypto)
Sign up now and get a chance to win prizes from our below campaigns!
IBW Attending Bundle Worth 200.000 IDR Each!
https://support.tokocrypto.com/hc/id/articles/360048134051-Join-IBW-2020-dan-raih-kesempatan-membawa-pulang-beragam-hadiah
IBW Token Giveaway Worth up to 150.000 IDR Each!
https://support.tokocrypto.com/hc/id/articles/360048134171-Raih-total-hadiah-1945-USD-dengan-mengikuti-rangkaian-webinar-IBW-2020
IBW Lottery Prizes Worth up to 2.500.000 IDR Each!
https://support.tokocrypto.com/hc/id/articles/360048134191-Hadiri-IBW-2020-dan-raih-kesempatan-memenangkan-1945-USD-buat-mereka-yang-beruntung
*Event will be streamed on: