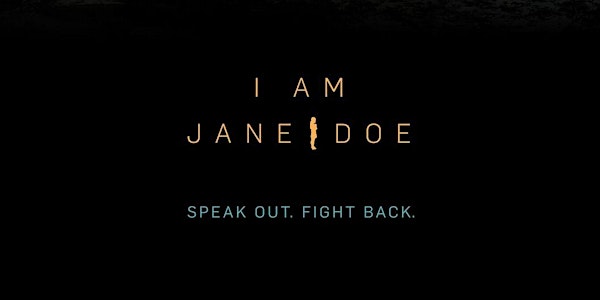 I AM JANE DOE - Sex Trafficking and Implications for Today's Youth
Description
The Parents of Girl Scout Troop #75142 along with their Cadette and Senior Girl Scouts, the Lewis University Women's Studies Program, and the Spirited Pearls Foundation will co-host I AM JANE DOE - Sex Trafficking and Implications for Today's Youth, on Thursday, October 11, 2018 from 6:30pm to 9:00pm at St. Charles Borromeo (North Campus) at Lewis University in honor of the United Nations' observance of International Day of the Girl Child. The event will consist of a screening of the film, I AM JANE DOE, and a panel discussion to follow. The event's purpose is to explore sex trafficking, its implications for today's youth, and to offer useful tactics and informational resources to combat this issue. Panelists will include Shavon Ramos (sex trafficking survivor); Mary McGavin, MSW, LCSW (Chief Operating Officer at Guardian Angels Community Services); Sherri Hale, Esq. (Trial Attorney for the Office of the Will County Public Defender and member of the Spirited Pearls Foundation); Megan Brooks (Chief Investigator for the High Tech Crimes Bureau at the Will County State's Attorney's Office); and Alyssia Benford (co-founding partner of Benford Brown & Associates, LLC; candidate for State Representative of the 98th District; and member of the Spirited Pearls Foundation).
General admission tickets are free, but advance registration is required. Free lot parking is available.
ABOUT THE FILM, I AM JANE DOE
Called "a gripping legal thriller" (Esquire); "a powerful call to action" (The Los Angeles Times); "viscerally emotional" (The Washington Post), I AM JANE DOE chronicles the epic battle that several American mothers are waging on behalf of their middle-school daughters, victims of sex trafficking on Backpage.com, the classified advertising website that for years was part of the iconic Village Voice. Reminiscent of Erin Brockovich and Karen Silkwood, these mothers have stood up on behalf of thousands of other mothers, fighting back and refusing to take "No" for an answer.
Organizer of I AM JANE DOE - Sex Trafficking and Implications for Today's Youth