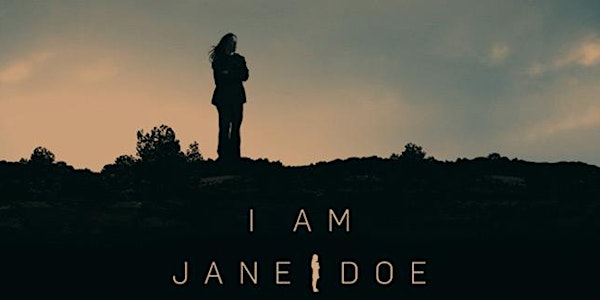 "I am Jane Doe" Documentary Screening
Join us during the screening of "I am Jane Doe" a documentary film on sex trafficking
When and where
Location
University of South Florida Oval Theater at Marshall Student Center 4103 Cedar Circle Tampa, FL 33620
About this event
USF Triumph Over Trafficking and the Junior League of Tampa are proud to present "I am Jane Doe", a documentary film that chronicles the epic battle that several American mothers are waging on behalf of their middle-school daughters, victims of sex trafficking. Reminiscent of Erin Brockovich and Karen Silkwood, these mothers have stood up on behalf of thousands of other mothers, fighting back and refusing to take NO for an answer.
Event timing Doors open: 6:00pm | Movie start time: 7:00 pm
Parking Information and Directions
The event will be hosted in the Oval Theatre within the Marshall Student Center. Unfortunately, due to another event that will be going on campus, parking will be limited. So if you plan on driving to our event we have a few instructions:
If you are not a USF affiliated person and do not own a parking permit you will need to obtain a Daily permit or obtain a pay-by-space metered permit for the allotted time.
You can also purchase a Daily permit online using the following link:https://www.usf.edu/administrative-services/parking/permits/visitor-daily-permits.aspx
----------------------------------------------
Once you obtain a permit, you may park at either of the 2 locations:
Park at the USF Credit Union lot if you enter the north side of campus. To park at the USF Credit Union from the north side, turn on to USF Palm Drive from East Fletcher Avenue and take a right at the first light.
If you enter on the south side, turn onto Leroy Collins Boulevard from East Fowler Avenue and take the first right after USF Apple Drive. You may park at Collins Blvd garage
Direct Address to Marshall Student Center:
4103 Cedar Circle, Tampa, FL 33620
Oval Theater is located on the 2nd Floor
Direct Contacts
For any additional questions, please reach out to Naomi Goni at naomigoni@mail.usf.edu or the Junior League at humantraffickingawareness@jltampa.org
VISITOR MAP: https://www.usf.edu/administrative-services/parking/documents/visitormap.pdf