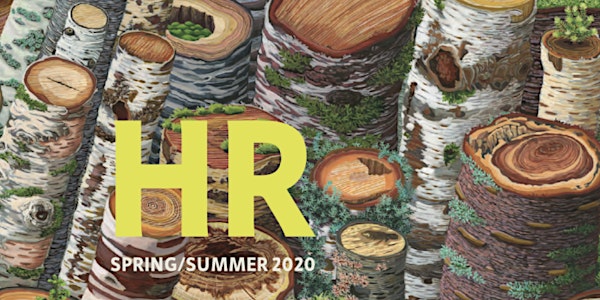 Hypertext Review Spring/Summer 2020 Book Launch & Reading!
Join Us For The Hypertext Review Virtual Book Launch!
About this event
CLICK HERE TO JOIN THE VIRTUAL READING.
Join us for a book launch and reading to celebrate HYPERTEXT REVIEW Spring/Summer 2020. Contributors include GKS Waller, Trevor Lisa, Thomas Benz, Amina Gautier, Ann L. Hemenway, Andrew Allegretti, Peter Ferry, Anastasia Jill, Miho Nonaka, Barbara Ungar, Anne-Marie Oomen, Julie Lambert, Nicole Schnitzler, Maija Rothenberg, Nicole R. Zimmerman, Kathleen Quigley, Becky Sisco, Matt Geiger, C. Christine Fair.