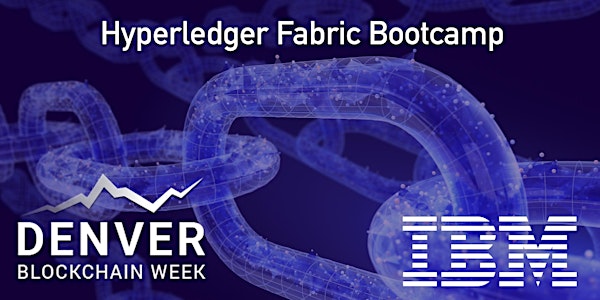 Hyperledger Fabric Bootcamp
Join Hyperledger and IBM ambassadors as we explore Hyperledger in an intensive workshop.
When and where
Location
Resolution Research & Marketing, Inc.® 490 South Santa Fe Drive #Unit E Denver, CO 80223
About this event
What is a Bootcamp/Workshop?
A bootcamp/workshop is where we help get community members up to speed on how to contribute. Most of the participants are fairly new and we understand that contributing to your first project can be daunting. This process takes the fear out of the process. For existing contributors and maintainer, this is the ideal place to recruit more help for your project or group.
Who should attend and why?
Anyone that wants to contribute. This includes: developers, designers, writers, organizers, artists, and of course project managers. Anyone that needs contributions. There isn't a better place to recruit and get to know new participants. Don't limit yourself to thinking the only contributions you need at first are code! Most contributors start out by fixing documentation and creating or flushing our bug reports. Then they often move to fixing small bugs before making larger contributions. Also an OSS community doesn't thrive if it isn't diverse. You need writers, designers, and project managers etc. Include them in your plans.
What to bring?
Laptop, power cord and comfortable clothing. This hands-on workshop requires several gigabytes of downloads to participate. Please go to the following link and complete the `Prerequisites` Section which asks you to install Docker and Node, as well as download a git code repository and run a script to pull the required docker images.
https://github.com/swetharepakula/Fabric101Workshop
Day One - Tuesday, October 1st
8 a.m. - 9 a.m. - Registration and Continental Breakfast
9 a.m. - IBM Blockchain Platform & Multicloud Strategy Presentation
9:30 a.m. - Everyone gets an LFID, IBM Credentials and adds their name to the wiki
9:45 a.m. - VS Code Overview and Presentation
10:30 a.m. - Coffee and Group Pic
10:30 a.m. - 12:30 p.m. - Workshop Begins - Build a Smart Contract and Deploy it Locally
Noon - 1 p.m. - Lunch Break
1 p.m. - 3:30 p.m. - Working Sessions
4 p.m. - 6 p.m. - Presentation and Reception provided by Messner Reeves
Day Two - Wednesday, October 2nd
8 a.m. - 9 a.m. - Registration and Continental Breakfast
9 a.m. - How did it go yesterday?
9:15 a.m. - IBM Enterprise Blockchain Presentation
10 a.m. - Sessions
Noon - 1 p.m. - Lunch Break
1 p.m. - 3 p.m. - Sessions
3 p.m. - Remind everyone to get their changes posted for approval & everyone talks about accomplishments
4 p.m. - 6 p.m. - Presentation and Reception provided by Husch Blackwell @ The Commons on Champa