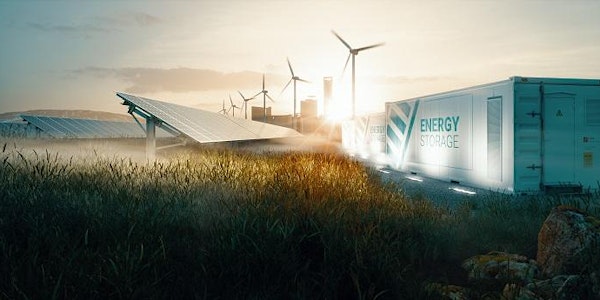 Hydrogen Valley Summer School - Learn to Design a Hydrogen Valley
During the Hydrogen Valley summer school we will learn how to design a hydrogen valley through presentations, case studies and discussions.
About this event
Hydrogen Valley Summer School
Knowledge to knowledge exchange for potential collaboration between The Netherlands and Israel
17 August 2021 Day 1 – Introduction in Hydrogen 9:45-15:00 Israeli time/8:45-14:00 Netherlands (CET) time
9:45 Log-in, welcome and settling down
10:00-10:00 Welcome note by HE Hans Docter, Netherlands Ambassador to Israel
10:05-10:30 Introduction by organizers, by Dr. Racheli Kreisberg & Jochem Durenkamp
10:30-11:30 Why hydrogen? by Frank Wouters
The energy transition as context for hydrogen, origin and history
Role of hydrogen in energy transition, system integration
Hydrogen characteristics and comparison to natural gas Frank Wouters
11:30-12:15 Production, transport, storage of hydrogen, the economics, by Leon Stille
Production methods, the colours of hydrogen
Transport and storage options, carriers: hydrogen versus electricity
Hydrogen in natural gas grids, pure or blending?
Hydrogen economics – basic terms (capital and operating costs, economy of scale, hydrogen stocks)
12:15-12:30 Break
12:30-13:15 End use of hydrogen, mobility, industry, built environment, by Leon Stille
The versatility of hydrogen in end-use, sector coupling
Outlook for end-use applications: industry, mobility and the built environment
13:15-13.55 Lunch Break
14:00-14:35 Hydrogen Valleys – Lessons learned from global hydrogen project development and Q&A, by Uwe Weichenhain, Roland Berger
14:40-15:00 Closing discussion, Leon Stille
18 August 2021 Day 2 – Case Study on Hydrogen Valleys
9:45-10:00 Log-in, welcome and settling down EDI
10:00-10:15 Keynote FCH-JU, by Bart Biebuyck
The importance of Hydrogen Valleys from an EU and global perspective
Funding EU hydrogen valleys
10:15-10:55 Introduction to Hydrogen case background, Patrick Cnubben, HEAVENN
Designing and implementing a National Hydrogen Valley – an innovative ecosystem
Developing a green hydrogen value chain within the valley
10:55-11:15 Introduction to Hydrogen case, EDI
Explaining the case
Group division in breakout sessions – logistics
Background material: https://www.h2v.eu/analysis/reports
11:15-13:00 Hydrogen Case work in breakout session, including short break during case work
Work on case
Feedback from experts during session
13:00-13:45 Lunch Break
13:45-14:45 Plenary discussion on case work, Patrick Cnubben, HEAVENN and Spanish Hydrogen Valley
Feedback on case work
Discussion the findings
Conclusion and wrap-up
14:45-15:00 Sneak preview day 3, round-up, closing discussion
Home assignment: the groups will each hand in a written summary of their design of Hydrogen Valley
19 August 2021 Day 3 – Hydrogen opportunities in Israel and the role of Hydrogen Valleys
9:45-10:00 Log-in, welcome and settling down, EDI
10:00:11:00 World Hydrogen Outlook, by Praveen Bains, International Energy Agency (IEA)
What is happening in the world?
Who will be the key players and why?
11:00-11:15 Break
11:15-12:00 The playing field: Hydrogen projects in the region, by Tarik Hamane
Hydrogen in the MENA region
Lighthouse projects explained: NEOM, Helios
12:00-12:25 EU strategy on hydrogen in the context of energy diplomacy, by Luca Polizzi
Hydrogen and international cooperation
12:25-12:45 Israel & Hydrogen and the potential of creating Hydrogen Valleys in Israel, Gideon Friedman
Current status of hydrogen in Israel
Hydrogen opportunities in Israel
Potential locations for Hydrogen Valleys in Israel
12:45-13:45 Break
13:45-14:45 Plenary discussion – Hydrogen Valleys in Israel? Moderated by Leon Stille
Plenary discussion about today's topics between experts and participants
14.45-15.00 Round-up, closing discussion
15.00 End of Summer school