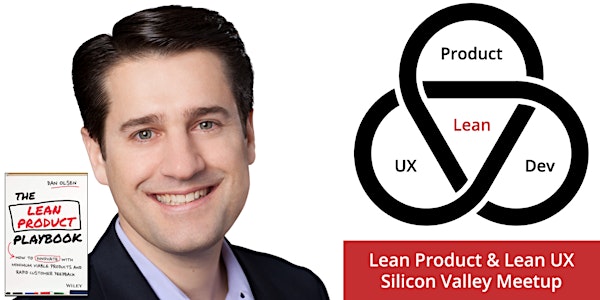 How You & Your Product Team Can Excel at User Experience Design, Dan Olsen
Product trainer Dan Olsen, author of The Lean Product Playbook, shares advice on how product teams can create a world-class user experience.
About this event
User Experience is a crucial element for your product to be successful. While it's no secret how important User Experience (UX) Design is, many product teams lack the understanding and skills required to excel in this area. Many product team members view UX Design as a black box: mysterious and off limits to everyone except the designer.
While the designer should be the team's expert in this area, creating a great user experience requires contributions from product managers, developers, researchers, QA, and others on the team. On many of the world's best product teams, other team members have an understanding of UX Design and make significant contributions.
In this new talk, Product team trainer and author Dan Olsen will teach you the important principles of UX design, illustrated with real-world examples. Dan will share relevant advice from his book The Lean Product Playbook.
This session will help you work more effectively with designers to create a compelling user experience. And it will help you step up in those situations when you don't have a designer. If you're a designer, this session will help you work more effectively with your product managers and developers.
Come learn how you can help create a better user experience for your products!
Our Diamond sponsor Heap is generously purchasing 40 ebook copies of The Lean Product Playbook that will be raffled off to attendees!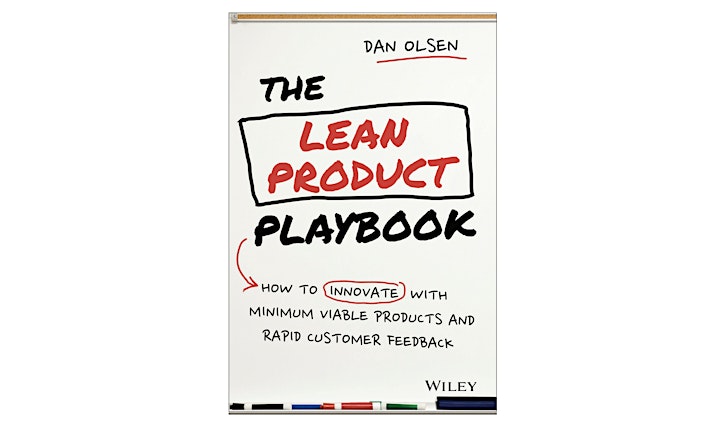 Dan's talk will be followed by audience Q&A.
Join us for an informative and engaging session!
Eventbrite registrants will receive an invitation link via email the morning of the webinar.
About Dan Olsen
Dan Olsen is a product management consultant, trainer, speaker, and author. At Olsen Solutions, he works with CEOs and product leaders to help build great products and strong product teams. Dan's clients include Google, Facebook, Box, Amazon, Uber, Microsoft, Walmart, Medallia, and One Medical Group.
Prior to founding Olsen Solutions, Dan was a product leader at Intuit and several startups. Dan founded The Lean Product Meetup in 2014.
Dan wrote the bestseller The Lean Product Playbook. Dan earned a BS in Electrical Engineering from Northwestern, a Master's in Industrial Engineering from Virginia Tech, and an MBA from Stanford.
You can view Dan's talks on YouTube and SlideShare.
You can find Dan on Twitter at @danolsen and on LinkedIn.
Raffle Prizes
In case you aren't one of the lucky 40 initial ebook raffle winners, we will also raffle off several copies of Dan's ebook The Lean Product Playbook at the end of our event, courtesy of our Diamond sponsor Heap.
Schedule
5:25 pm: Zoom webinar opens
5:30 pm: Intro
5:35 pm: Dan's talk
6:30 pm: Audience Q&A
Note: tickets are non-refundable.
About our Sponsors
Our sponsor UserTesting enables companies to put their customers at the center of every business decision by leveraging the power of human insights to uncover actionable insights that drive ROI. Learn more at usertesting.com.



Our sponsor UserVoice provides a single, centralized product feedback solution that gives you everything you need to gather, aggregate, analyze, and follow through on feedback from customers and internal teams. Learn more at https://www.uservoice.com.

Our sponsor productboard is the product management system that helps you understand what users need, prioritize what to build, and rally everyone around your roadmap. Learn more at https://www.productboard.com.

Our sponsor Balsamiq is the easiest way to wireframe your product ideas. Learn more at balsamiq.com.

A big thank you to Intuit for providing the space for our event!