Description
Your gameplan for building events attendees and sponsors love.
Join Mia Monroe, Conference & Event Manager at NASA, and Vasil Azarov, Founder at Growth Marketing Conference in this actionable, practical, ROI-delivering event in San Francisco on what it actually takes to drive engagement and sponsor commitment at events in 2018 and beyond.
You'll learn:
How to effectively leverage the latest technology to engage with attendees, conference exhibitors, & partners on Mia Monroe's (NASA) perspective

Why VR is the best-kept secret to selling sponsors on the value of your event

What event-marketing strategies & tactics Growth Marketing Conference personally used
It's all happening on Thursday, July 26 at Riverside Studios (1062 Folsom Street) in San Francisco.
Here's your schedule:
5:30 -6:00 PM: Event registration, including appetizers

6:00 – 6:30 PM: Introductory remarks by host, Antonio Trincao, CEO & Co-Founder, Youcanevent.com

6:30 – 7:00 PM: Fireside chat with Vasil Azarov and Mia Monroe, moderated by Antonio Trincao

7:00 – 7:30 PM: Showcase of Growth Marketing Conference in a VR environment

7:30 – 8:00 PM: Networking with attendees, speakers, & host
Courtesy of our generous partners:
River Studios

Event Marketing School

Growth Marketing Conference

Youcanevent.com
You can visualize this event TODAY on the Youcanevent VR world at http://eventvendors.youcanevent.com/river-studios-july-26th no need for headsets, you can do it on your phone!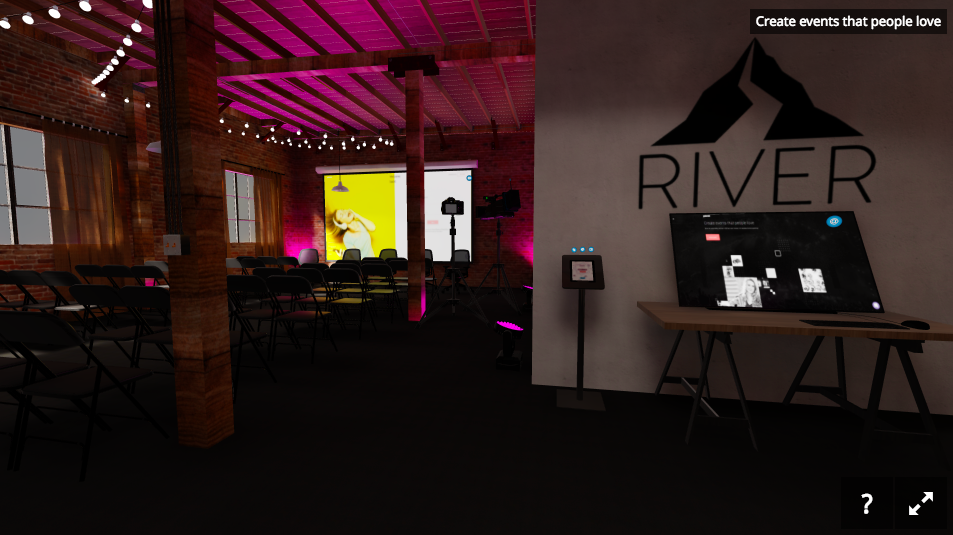 Past event at the Microsoft Store in the Westfield Mall: