Location
WeWork 600 California Street
600 California Street
San Francisco, CA 94108
Description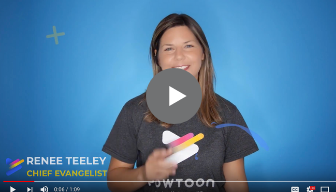 Want to find out the secret to leveraging great video content to drive business results? The SF Video Marketers Club has got you covered!
Join us on October 4th as we are hosting an amazing panel featuring various professionals from the video marketing industry. Attendees will get their burning questions answered and be able to mix and mingle with others in the same industry.
Food and beverages on us, so come hungry! We will be featuring a scrumptious Taco Bar from San Francisco's own Uno Dos Tacos.


---
So now that I have your attention...
Here are the details of the event:

// AGENDA //
6-6:30pm - Registration + Food
6:30-7:15pm - Discussion with the Panel
7:15pm - Q&A from the Audience
7:30 - Networking until close


---
// MODERATOR //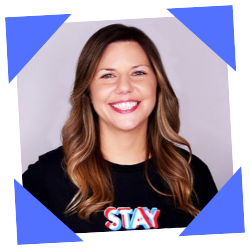 Renee Teeley is a digital marketing leader with extensive video and content strategy experience. She is the Chief Evangelist at Powtoon and founder of a video production company called FFWD Studios.
Renee previously served as the Global Director of Digital Marketing Solutions at Brightcove, a leading online video platform for media companies and digital marketers. She has over a decade of experience in the video technology and media space. She has worked with some of the biggest brands and enterprise companies worldwide as well as numerous startup companies to launch content marketing and video initiatives.
---
// SPEAKERS //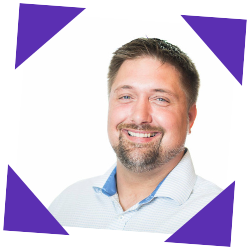 Scott Frost, Technical Product Marketing at Adobe

Scott Frost leads product marketing and evangelism of Document Cloud and strategic partnerships for Adobe. He is a video veteran and has spent over 12 years in the video streaming and delivery industry. Prior to his current role at Adobe, he served on the Adobe Primetime team focused on building video experiences for networks and broadcasters. He has held engineering, professional services, consulting, and management roles in multiple Silicon Valley companies including Akamai, Ooyala, and Kaltura.
▶︎▶︎ LINKEDIN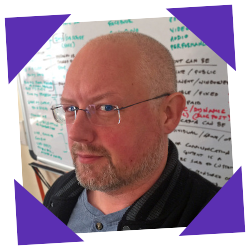 Brian Alvey, CEO of Clipisodes
Brian Alvey is a leader in online publishing and has built software used by hundreds of global media and retail brands including Engadget, TMZ, Gucci, AOL.com, BusinessWeek, Netscape, Tourneau, Mashable, Michael Kors, Capgemini, Dow Jones, Red Bull, Uniqlo, Best Buy and The Ellen DeGeneres Show. Brian is the creator of Clipisode, an app TechCrunch calls a "talk show in a box." Clipisode lets you make video shows with your fans inside apps they're already using — including Twitter, Instagram, Facebook, Snapchat, YouTube and Twitch.
▶︎▶︎ LINKEDIN
Harrison Westwater, CNET Executive Producer & Head of Video
Harrison is the Executive Producer and Head of Video at CNET.com, the world's #1 global tech news and reviews brand. Before that, he Co-founded the production & consulting company Bootstrap Media. Earlier in his career, he was the producer of the "Bloomberg West" broadcast on Bloomberg TV, the only daily news broadcast from the U.S. West coast, focused exclusively on technology and innovation. Originally from central Ohio, he's been working in news and technology for more than a decade and has extensive knowledge of the media landscape and content creation trends.
▶︎▶︎ LINKEDIN
---
Sponsored by: