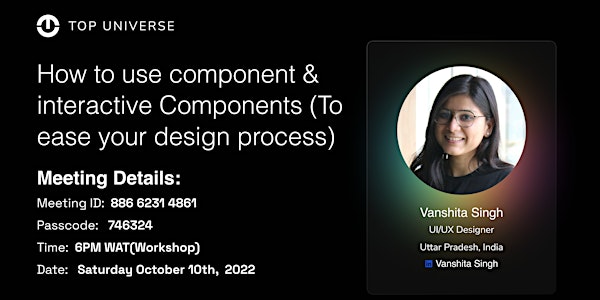 How to use Component and Interactive Components to ease design process
Components are elements that can be reused throughout your designs.They aid in the creation&management of consistent designs across projects
About this event
Components are elements that can be reused throughout your designs. They aid in the creation and management of consistent designs across projects.
You can make components out of any layers or objects you've created. These could include anything from buttons to icons to layouts and more.
Join us as Vanshita walks us through the process of using components in our designs.