Event Information
Location
Intuit, Building 9
2600 Casey Ave
Mountain View, CA 94043
Description
Join us as former Netflix Product VP Gib Biddle shares his advice on How to Translate Product Strategy into Execution.

Many product teams struggle with defining their product strategy. Teams that do have a product strategy often run into challenges translating their strategy into execution.
In this presentation, former Netflix Product VP Gib Biddle will share the two models he uses to define product strategy. He'll then share how he puts strategy into practice by using carefully defined metrics and tactics. Gib will also describe how to run a product strategy meeting, demonstrating the fast-paced "debate, decide, then do" environment at Netflix. He will illustrate his advice with two modern-day Netflix case studies.
Join us for dinner, a great talk, and inspiring conversations.
About Gib Biddle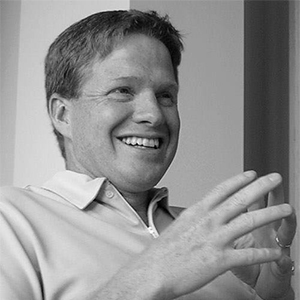 Gib Biddle has lots of experience building world-class products, teams, and companies. He was VP of Product at Netflix from 2005 then in 2010 became the Chief Product Officer of Chegg, a textbook rental company that went public in 2013.
Today, Gib is a Product Executive-In-Residence, adviser, and teacher at Stanford and Dartmouth graduate schools.
You can learn more about Gib on his website and on LinkedIn.
Raffle Prizes
After Gib's talk, our new sponsor Pendo will be raffling off a prize. We will also raffle off several copies of Dan Olsen's book The Lean Product Playbook: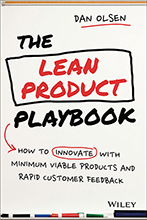 Schedule
6:00 to 6:30: Check-in and networking over dinner
6:30 to 8:00: Gib's talk plus Q&A
8:00 to 8:30: Prize raffle followed by networking
Note: tickets are non-refundable.
About our Sponsors
Our sponsor UserTesting makes it easy to obtain user feedback on your product so you can improve your customer experience. Learn more at usertesting.com.

Our sponsor Pendo helps product teams deliver software users love. Pendo captures product usage patterns and user feedback, and lets you communicate in-app to onboard, educate and guide users to value. Learn more at www.pendo.io.


Our sponsor Coreography provides corporate video and webinar solutions. Learn more at coreography.com.
A big thank you to Intuit for providing the space for our event!
Date and Time
Location
Intuit, Building 9
2600 Casey Ave
Mountain View, CA 94043