Location
San Francisco SBA Entrepreneur Center
455 Market Street, Suite 600
San Francisco, CA 94105
Description
How to Survive as a Small Business Owner
There are times when pivotal decisions have to made to stay in the game as a small business. In order to remain competitive and suistainable you have to remain driven and focused. Come hear what tips that these business owners suggest for business survival.

Brigette LeBlanc, San Francisco African American Chamber of Commerce Board Member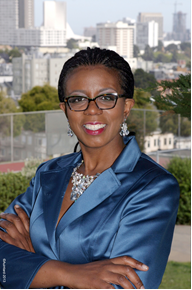 San Francisco African American Chamber of Commerce/LeBlanc and Associates, LLC – Event Management Brigette R. LeBlanc, a native of San Francisco is the principle of LeBlanc and Associates, LLC. Formerly, LeBlanc Events in Washington, DC. In 2002 Brigette returned to San Francisco and launched her business in 2006. Brigette has taught in the Hospitality Department at San Francisco City College and facilitated youth development and leadership programs around college preparedness at Stanford University, San Francisco City College and Metro High School in San Francisco.
Fernay McPherson, Chef & Owner of Minnie Bell's Soul Movement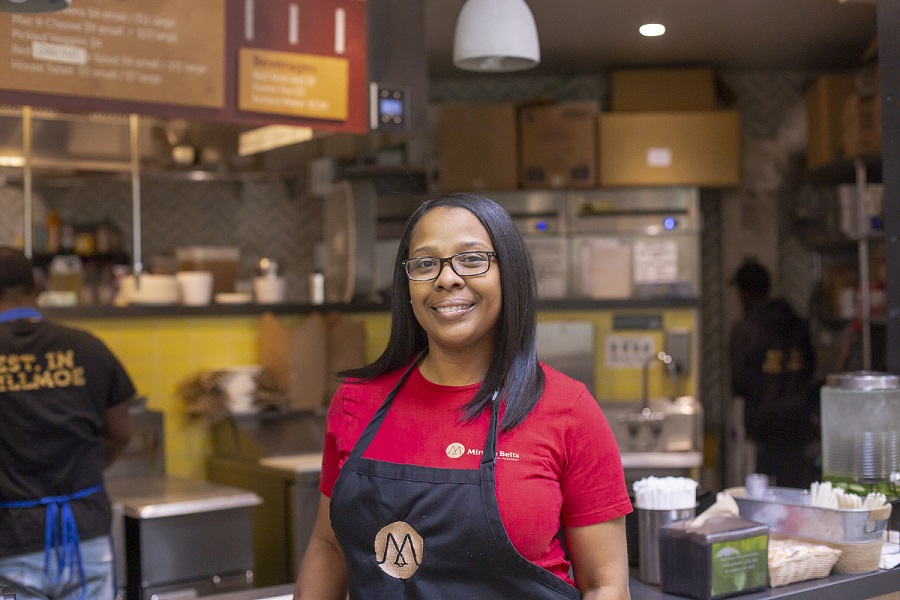 A native of San Francisco, Fernay began her culinary journey with Minnie Bell's catering and teaching youth cooking classes in the Fillmore district of SF. Working with La Cocina, Enterprising Women and Main Street Launch, Fernay has grown her business through roving pop-ups and by catering to big companies. In 2017, Fernay was chosen as one of SF Chronicle Rising Star Chefs. Minnie Bell's currently has a home inside The Public Market Emeryville.

Vaneese Johnson, The Boldness Coach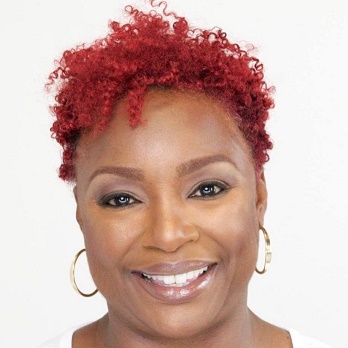 Vaneese Johnson, The Boldness Coach™, is a Global Leadership Coach, Keynote Speaker, Brand Strategist and Author. She teaches, empowers, and challenges professionals to step into their Bold, Big & Bad ™ and up-level their career choices and successes with intention, ownership and self-direction.
The 15th Annual San Francisco Small Business Week recognizes San Francisco's 120,000 and growing, small businesses. Filled with networking opportunities, business-building workshops and inspiring content, the week-long event serves to educate and empower entrepreneurs who are starting, staying and growing in San Francisco. For more information about the week, please visit sfsmallbusinessweek.com.
---
---
---
---
---
---
---
---
---
---
---
---
---



Thank you for interest in this event and for sharing it with others who might be interested.
Should you need to cancel your reservation, please return to Eventbrite and cancel your ticket there.

We host hundreds of events for small business owners each year – to see other upcoming events in our center please visit sbatrainings.eventbrite.com. You can also see all of the workshops that we host throughout Northern California on our website.

Sincerely,
San Francisco SBA Entrepreneur Center
Co-Sponsorship Authorization #: 19-0912-17
SBA's posting of events is not an endorsement of the views, opinions, products, or services of any cosponsor or other person or entity. All SBA programs or cosponsored programs are extended to the public on a nondiscriminatory basis. Reasonable arrangements for persons with disabilities will be made for SBA events, if requested at least 2 weeks in advance. Call 415-744-6820 or email sfomail@sba.gov.
---
---
---
---
---
---
---
---
---
---
---
---
---
FAQs
How can I contact the organizer with any questions?
Call 415-744-6777 or email sfomail@sba.gov.
Do I have to bring my printed ticket to the event?
Seating is on a first come first serve basis. We work hard to not oversubscribe our events, but we encourage all participants to arrive early to ensure that you are able to find a seat.
How do I get to the San Francisco SBA Entrepreneur Center?
The San Francisco SBA Entrepreneur Center is located on 455 Market Street in Suite 600 on the 6th floor. The front desk can provide directions to our floor or the elevators. There are no special requirements to enter the building. The closest public parking garages are located on Fremont or Mission Streets. The parking vendor in this building is ABM Parking. This vendor closes at 8PM. The nearest BART stop is the Montgomery Street Station. For detailed travel planning please visit 511.org