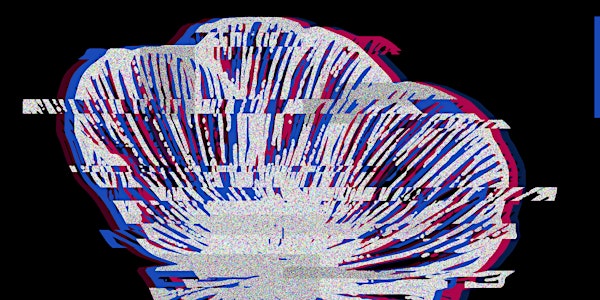 Multiple dates
How to Survive a Pandemic
Written and Directed by Kaitlyn Fiery and Shira Weiss
Date and time
February 12, 2021 · 5pm - February 14, 2021 · 12:30pm PST
About this event
Hello Players, and thank you for reserving a ticket for How to Survive a Pandemic! In this email, you will find the link to join the performance as well as some important information.
Show Link:
Here is the link to join the show: https://us02web.zoom.us/j/86389811069
A Note on Process
The testimonies you hear during the show are pulled verbatim from the transcripts of interviews we conducted with Northeastern students. While we are billed as the "writers" for this piece, these words are not ours. Our goal was to act as facilitators and sculpture artists, shaping and giving structure to words that were generously shared with us.
Community Agreements
This production asks that audience members actively participate in the chat. In doing so, you agree to the following guidelines. Any individuals who engage in inappropriate behavior via the chat will be removed from the performance.
You may not engage in the targeted harassment of someone or encourage others to do so. We consider abusive behavior as an attempt to harass, intimidate, or silence someone else's voice.
You may not promote violence against, threaten, or harass other people on the basis of race, ethnicity, national origin, caste, sexual orientation, gender, gender identity, religious affiliation, age, disability, or serious disease.
You may not use your username, display name or profile information to abuse or threaten anyone.
You may not use Zoom to threaten or call for violence, serious physical harm, death, or disease to an individual or group of people.
Technical Information
This production will take place over Zoom. For the best experience, please watch this on the Zoom app on a computer; however, Zoom on a tablet or phone will work as well. We will ask that your Zoom is on fullscreen mode and that you hide non-video participants. We will also be asking you to participate in the chat. For more detailed instructions, please see this document.
Please be aware that audience video and audio will be disabled throughout the show. The Zoom will open 15 minutes prior to showtime. Additionally, there will be an optional short Q&A after the show. Stay tuned for a digital playbill!
If you experience technical difficulties before or during the show, please reach out to howtosurviveapandemic@gmail.com or private message Shira Weiss in the Zoom chat.
Please reach out to howtosurviveapandemic@gmail.com with any questions or concerns.
Best,
The How to Survive a Pandemic Team
On March 11, 2020, in-person classes at Northeastern University were cancelled. 3 days later, students were evacuated from their dorms. Boston went into lockdown. Northeastern POV: BYEEEEE! Between the global pandemic, the wildfires, the impeachment, the murder hornets, the election, and white people's newfound attention to the very-much-not-new issues of racism and police brutality, 2020 was a lot. In search of a day beyond Blursday, Northeastern University students Kaitlyn Fiery and Shira Weiss set out to listen, learn, and connect with their peers in response to this surreal moment. They conducted interviews and story circles with undergraduates and graduates at Northeastern to examine 2020's impacts on their lives; those transcripts became this play. Through the aesthetic of gaming, HOW TO SURVIVE A PANDEMIC celebrates human resilience, asking who and what keeps us afloat in times of crisis.
Content Warning: The content of this play includes mention of an eating disorder and descriptions of racism and police violence against black people, including the deaths of Ahmaud Arbery and George Floyd.