Description
Interested in spending the day surrounded by creative, hustle-focused individuals, in a brand new, and gorgeously designed co-working space?
Join MakeOffices & BYT for a community focused co-working day, to celebrate the opening of their new office location at The Wharf. In partnership with WDCEP and 202 Creates, the day will center around supporting entrepreneurs and businesses large and small throughout the District through exciting and informative panels, discussions and activations, as well as FREE COWORKING SPACE ALL DAY.
RSVP's are FREE, but make sure to sign up and save your spot!
Event Schedule:
9:00am - Get fueled for the day with juices + lattes from JRINK , and baked goods from SEYLOU Bakery & Mill, and coffee from The Coffee Bar!

9:30am - 10:30am - Panel #1: The Journey to Brick & Mortar - Think "How I Built This",. The panel is full of powerhouse business owners here in the District, including Becky Waddell from Take Care Shop, Mallory Shelter and Carolyn Misterek of Brief Assembly, Kate Murphy from Jrink Juicery, Sunyatta Amen from Calabash Teahouse and Cafe, and Cait Lowry and The Coffee Bar, moderated by Maryann Lombardi, the Chief Creative Economy Officer of the DC gov's Office of Cable TV, Film, Music and Entertainment.


10:45am - 11:15am: BYT Breakout Sessions! : Session Social Media Engagement with Kaylee Dugan, Marissa Rubenstein & Jenn Tisdale, and How to Effectively and Non-Annoyingly Pitch Press w/ Svetlana Legetic and Brandon Wetherbee!
11:00am-3:00pm - Open Flat Lay Photo Studio! Bring your props, products and decor to shoot in one of MAKE's well lit conference rooms- turned photo-studios!
11:00am-3:00pm- Local Makers and Vendor Market!
12:30pm-1:30pm: Panel #2: Creating and Sustaining a Creative Life - Hear from leaders in the D.C. creative scene, including Peter Chang of No Kings Collective, Creative Theory agency co-founder and GQ Insider Tamon George, Dim Sum Media's Farrah Skeiky, Yasmin Radbod of Femme Fatale, and moderated by creative strategist Victor Nguyen Long.

2:00pm-3:00pm- Free yoga with Yoga Factory!
2:15pm - 3:00pm - Desk Organization and Productivity Workshop with Rachel Rosenthal. - Join organizing expert Rachel Rosenthal of Rachel and Company, in a workshop focused on the best practices and realistic tips for achieving an organized office and desk space. Since 2007, Rachel's firm has worked with 2,000+ clients, and teamed up with everyone from West Elm to Pottery Barn to The Container Store. Rachel's organizing tips and expertise has been seen by millions and in 60+ publications, including Real Simple, Martha Stewart, House Beautiful, and local NBC, ABC, and Fox morning shows.
3:00pm- 5:00pm - Free mini meditations with Take5 Meditation.
3pm - Happy Hour, with ltd. qty bites from Cava, Sweetgreen, and Laoban Dumplings and tastings from from Sip City and Bring Your Own Cocktail!
3:30pm - 4:30pm - Panel #3: Social Media Marketing & Innovation - The DMV is home to many creative companies and individuals, using, and innovating with social media to market their services, products or projects. Panel members will include Cava's Meg Schiffman, social media influencer and coach, Michell Clark, creative strategist Victor Nguyen Long, senior account executive at REQ Christina Brathune, and will be moderated by blogger, artist and consultant Meg Biram.

~~PLUS~~

Amazing giveaways from The Anthem, including tickets to see Fleet Foxes, Sylvan Esso and Mac Demarco!

+ Local Pop-Up Market featuring Shake Shack, Take Care Shop, lululemon, Galley, Territory, Rich Bars, and more!
+ Mini-screenings throughout the day + meet the director + producer behind the new DC- based documentary New Chefs on The Block
+ OFFICE SPACE GIVEAWAYS!
+ Free to use photography/flatlay studio!
+ pop-up art gallery from JRH Graphics!
+ raffles and more!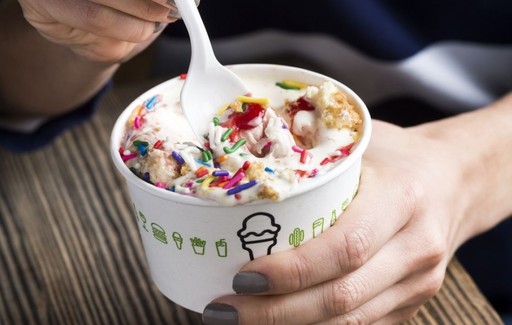 Details:
Wednesday, February 21st
9am - 5pm
MakeOffices at the Wharf
800 Maine Avenue
Suite #200
Washington, DC 20024
RSVP Required for Entry!
~~~~

ADDED BONUS: Come work in MakeOffices new location at the WHARF all day for free! Just RSVP to secure your spot!
GETTING THERE:
Metro
Green/Yellow - Waterfront is ~10 min walk
Orange/Silver/Blue/Green/Yellow - L'Enfant Plaza, there is a District Wharf shuttle that runs every 10 minutes and drops you off right in front of MakeOffices. More info and up to the minute arrival times here.
Roundtrip Shuttle Route + Addresses
The Wharf at 800 Maine Ave. SW
L'Enfant Plaza Metro/VRE station at 7th St. and Maryland Ave. SW
National Mall at 7th St. and Independence Ave. SW
L'Enfant Retail on 10th St. SW
Parking is limited (there is a pay garage underneath the Distirct Wharf) we recommend lyfting/ubering.
More about our Co-Working Partners:
The Washington DC Economic Partnership (WDCEP) is a non-profit dedicated to promoting business development and economic opportunities in the Washington D.C. area.
202 Creates is Mayor Muriel Bowser's initiative to celebrate and create a creative economy and promote local makers and artists.
~Stay Informed~
Facebook.com/BrightestYoungThings
Twitter.com/BYT
Instagram.com/BrightestYoungThings
~~~
BrightestYoungThings.com
https://makeoffices.com/locations/washington-dc/the-wharf/


RSVP does not guarantee entry, we reserve the right to turn away people if we reach capacity