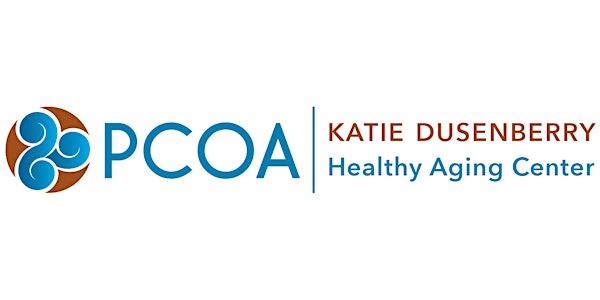 How to Start a Neighbors Care Program (NCP)
How to Start a Neighbors Care Program (NCP)
Date and time
Thursday, February 9 · 10 - 11am MST
Location
PCOA Katie Dusenberry Healthy Aging Center 600 South Country Club Road Tucson, AZ 85716
About this event
Coretta Scott King said, "The greatness of a community is most accurately measured by the compassionate actions of its members."
Learn how you and your neighbors can contribute to a great community by exploring PCOA's Neighbors Care Alliance at this informational session. The session will include highlights about the NCA's 20-year history, an introduction to some of our diverse Neighbors Care Programs, a review of Neighbors Care Alliance recommendations and benefits, and answers for your questions. Allow us to journey with you—and your neighbors—to create a Neighbors Care Program in your neighborhood!
In accordance with CDC guidelines, masking at PCOA facilities is recommended and encouraged for staff, volunteers, and members of the public. Masks will be available if needed at our front desks. CDC recommends people at high risk of serious illness from COVID 19 discuss when they should wear masks and other precautions with their healthcare provider. PCOA representatives will gladly put on a mask at your request. For the time being, food will not be permitted to be served indoors at our facilities. Participants at in-person event(s) will be expected to adhere to distancing and safety guidelines as provided. For small or large group settings where 6 feet of physical distance cannot be always maintained, masks will be required. Guidelines for functions held in community sites not operated by PCOA may vary.
About the organizer
Americans With Disabilities Act - 504 Rehabilitations Act ADA Notice
It is the policy of Pima Council on Aging not to discriminate based on disability in admission to, access to, or operation of its programs, services, and activities or in its hiring and employment practices. Individual with disabilities who need accommodation, including auxiliary aids for effective communication in programs, services, or activities, are invited to make their needs and preferences known to the office staff.
Section 504 of the Rehabilitation Act and Americans with Disabilities Act (ADA) Notice of Nondiscrimination.
Applicants for services, clients, client family members, persons with disabilities, applicants for employment, employees, volunteers, and individuals holding professional agreements with Pima Council On Aging (PCOA) are hereby notified that this agency does not discriminate based on race, sex, color, national origin, age, or disability in admission or access to, or services or employment in, its programs and activities. Any person having inquiries concerning the agency's compliance with the regulations, implementing Title VI, Title IX, The Americans with Disabilities Act (ADA) or Section 504 is directed to contact the following individual who has been designated by PCOA to coordinate efforts to comply with the regulations regarding nondiscrimination:
Name: Jennifer Billa
Title: Human Resources Director
Phone: 520-790-0504