Location
Merci Event Space
274 Hawthorne Rd
Brisbane, QLD 4000
Australia
Description
"How to stand out in your industry through words"
A workshop brought to you by Level Up Republic and hosted by Wordfetti!
In today's ever-changing digital world, there remains to be one constant: competition.
You'll need words that connect, stick & sell.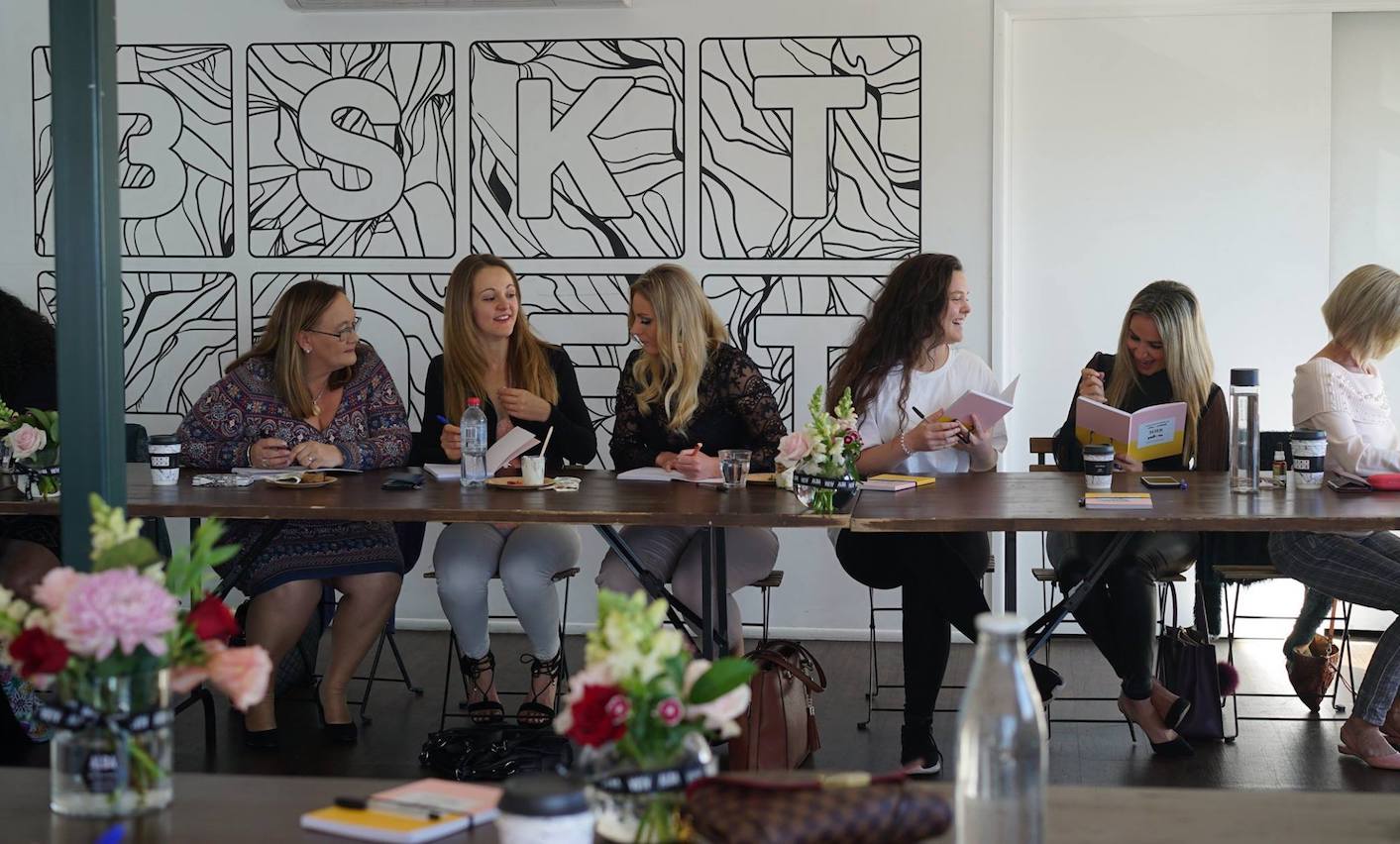 Our market landscape is becoming saturated day by day with the internet making it easier than ever to start a business. Or if you have a brilliant new business idea? Chances are, it won't be long until someone tries to join the club. #justbeinghonest.
So if you're a brand that wants to be around for the long haul and not only be seen, but HEARD - then this workshop is for you.
Through this 4 hour non-boring workshop, we will dive deep into not only learning how to write great copy, but we will dive into the psychology and strategy of copywriting and teach you the tricks of the game using the same method we at Wordfetti take our clients through.
$239.00 Ticket includes:
4 hour workshop designed to give you a whole lotta confidence and actionable tools (full takeaways scroll down)
Delicious platters, tea & coffee
BONUS 55 Instagram Caption templates - from Wordfetti's Word-shop to get you started on building brand awareness, engagement and connection with your audience.
**Payment plans available** - email hello@leveluprepublic.com.au
We also have a videographer and photographer on the day!
Here's the run down:
Session A - Who are we? Why is copywriting important for business + copywriting and psychology + verbal identity + copywriting on social media (1.5 hours)

Break: 45 minutes

Session B - The Pink Flamingo Method by Wordfetti to building a strong brand message + Content calendar planning + practical tips (1.5 hours)
You will walk away with the confidence, and tools to plan, write, and distribute content on a completely different level.
Bio
Anita Siek is the founder and director of Wordfetti, a copywriting studio that specialises in helping brands stand out through the power of words, psychology and strategy. A lawyer turned Copywriter, Anita also holds a degree in Social and Organisational Psychology. And what began as a humble side-hustle, today in 18 months have become a small team of 4.
Hmmm, but why should I care about copywriting?
Unbeknownst to a lot of people, words play a dominant role in your brand identity. They are one of the first things your clients and prospective clients will come across when they see your brand and exist also at every single touch point. They research. They read. And through it all - it is the words that help them piece together the puzzle and story that makes your brand, you. What do the words to your business say about your brand?
The 101's
Why copywriting is a skill all business owners need to have

How copywriting is not just about putting good sounding sentences together

Basics of psychology and copywriting

The difference between good copy and great copy

How to write great copy for your business to build brand awareness, connect with your clients authentically and get more sales

Copywriting for social media

Content planning
This workshop is for you, if:
You're lost for words when it comes to creating content or writing words for your brand.
You are unsure how to identify and articulate what makes you special, and what your customers should give two hoots about;
You want to understand how to apply behavioural psychology concepts to your copywriting
You don't want to be a one-hit-wonder. You see the long haul and acknowledge the importance of building brand loyalty.
You want to have a really, really great day and make some fantastic new connections with other amazing business owners.
What you'll take away:
(BONUS) 55 Instagram Caption templates - from Wordfetti's Word-shop to get you started on building brand awareness, engagement and connection with your audience.

Copywriting essentials - From tried and tested formulas to understanding the relationship between words, consumer behaviour and psychology, to how to write copy that is not only clear and succinct, but will build brand loyalty.

Clarity and confidence - to not only communicate what you do, but the why you do what you do

The Pink Flamingo Method - A unique 5-step framework that we at Wordfetti use ourselves for our clients to craft a strong brand message.

A roadmap - to mapping out your Instagram content so you never have to be "lost for words" again.

A content plan - we will guide you to creating for your brand for the next 6-12 months
TICKETS ARE LIMITED AND NON-REFUNDABLE. IF YOUR CIRCUMSTANCES CHANGE YOU ARE WELCOME TO GIFT YOUR SEAT TO A COLLEAGUE OR FRIEND.