Description
The acronyms and jargon around data and analytics can be confusing. What is big data and how is it used in HR? What do we mean by descriptive, predictive, and prescriptive analytics? What are visualization techniques and how can HR use them? These questions and more will be discussed in this 1-hour session. We will pull back the curtain and see how easy it is to get started in visualization and analytics projects. A demonstration of a visualization tool called Tableau Desktop will also be included and you'll walk away with the ability to "speak geek".
This session is one of a series of 3 designed specifically for HR professionals at all levels. Watch for these upcoming sessions in this series:
- Candidate Experience - Treat applicants like customers and win the recruiting war!
- Ditch your Performance Appraisals: How Creative Destruction can provide better results

Bio of presenter: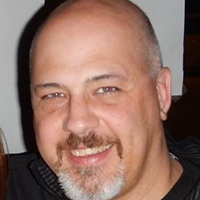 Dr. Rich Huebner has concentrated his 20+ year career on all things data. He has held positions as a database administrator, data architect, IT project manager, software engineer, and data analyst. Currently, he is a Principal Data Architect for New England Quality Care Alliance, located in Braintree, Massachusetts, where he leads and executes the planning, design, and implementation of data warehouse and analytics solutions. He has served as faculty at NECB since 2013, and teaches graduate courses in HR Analytics, Statistics, MIS, and Operations Management. He is a published author having over 15 refereed articles in the areas of data mining and information security, and data science. His educational credentials include two Master's degrees (one in Management and the other in Information Systems), a Graduate Certificate in Information Security, and a Ph.D. in I.T.
Register here: https://attendee.gotowebinar.com/register/6049968559020818947
** Please note when registering for the event to check your junk mail for confirmation and access to the webinar**