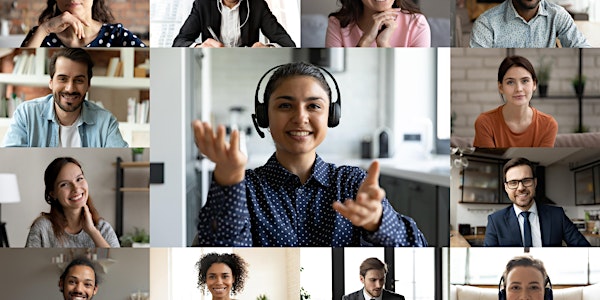 How to Really Network- Interactive Workshop with an Expert Networker
Interactive Workshop
Date and time
Friday, March 31 · 9 - 10am PDT
About this event
Brought to you by Equipt, your professional development community, to network, learn, and collaborate with professionals and recruiters through live online workshops and events.
Access workshops, discord community, recordings, and partner jobs @ JOINEQUIPT.COM/REGISTE
This is a structured presentation & interactive workshop
How to Really Network
Achieving career success starts with acknowledging your uniqueness and skills and then applying the right combination of strategy, creativity, and resilience to building relationships. This class will teach you to develop and embrace the right habits and skills to succeed in your career pursuits through networking and taking a strategic approach.
Facilitated by Hubert Dagbo
Hubert is an entrepreneur and investor with over ten years of experience at Morgan Stanley, Credit Suisse, EY, and private equity fund DPI and as the CEO and co-founder of Equipt. Hubert has consistently obtained exciting career opportunities by building meaningful relationships and networking.
Class Details/FAQ
Who should attend this? Professionals looking to build their networking skills
What is the event format? Presentation / Interactive Workshop
What will I leave with? Practical examples of how to network online and in person
Are there job opportunities? To be announced
About the organizer
Equipt facilitates workshops and bootcamps in partnership with leading companies to upskill diverse talent and build inclusive and diverse workforces. These 60-minute online weekly workshops focus on soft, hard skills and networking. Participants seeking new opportunities can also be prioritized for jobs in tech, sales, and business development.