Description
Whether you are a solopreneur or a corporation, a cyber-attack is eminent and is the most dangerous thing that can happen to your business. The good news is that cyber-attacks are preventable.
Your Business Greatness presents Jessica Robinson who will discuss How to Protect Your Business from a Cyber-Attack in 6 Steps.
In this webinar, you will learn:
Why great security is key to increasing your clients' trust

Simple precautions to protect your firm against online predators

How to increase your security without investing a fortune, wasting money, or spending hours getting it right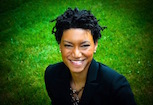 Jessica Robinson is Founder and CEO of PurePoint International helping people and companies to be safe by bridging the gap between physical and cyber security. She is CEO of the #1 security company of choice for women-led and/or owned businesses and organizations globally and is the winner of the JCI Philippines-New York ICON of IMPACT Award for International Affairs and Women's Security.
As a business cyber security and personal security expert, she supports clients with outsourced Chief Information Security Officer, CISO services including cyber security board governance, creating cyber security policies and procedures, conducting security assessments and employee training on cyber security prevention, information protection, and threat prevention.
Jessica has spoken at the Social Venture Network Conference, TriBeCa Film Festival Anti-Summit, Filipino Press Club NYC, ACEDS Conference, United Nations, Microsoft, NAWBO-NYC, IAMCP - Women in Tech and numerous other organizations, and has published articles with various publications including Security Director Magazine. Jessica has been featured in the BBC, CNN and interviewed by numerous talk shows, radio shows and podcasts and is a Women's Media Center SheSource Expert. Ms. Robinson is a member of various security and IT related industry associations. Jessica is a board member, and Cyber Security Chair, for the Safe America Foundation, and is a board member, and leads the Safety and Security Committee, with World Pulse.
Date and Time
Refund Policy