How to Prioritize AI/ML Projects in Your Organization
Plan, prioritize and prepare for AI/ML to maximize the potential for success in your organization
About this event
As AI/ML becomes popular, every product/service organization is looking to add these capabilities to improve business outcomes. A number of such organizations embark too quickly on these projects, only to face various roadblocks and eventually fail. How do we plan, prioritize and prepare for AI/ML to maximize our potential for success?
Join us for a live event on why should we prioritize AI/ML projects, how do we generate innovative ideas, experiment through test & learn, long term vs. short term horizon, etc!
Special thanks to FourthBrain for co-hosting the event with us!
Event agenda:
Why should we prioritize AI/ML Projects?
How do we generate innovative ideas?
What criteria to consider while prioritizing Ideas?
What roadblocks will we encounter?
How do we measure success?
10 mins Presentation from Andrea Stefanucci, Head of Product Management, AI Research at J.P. Morgan
Moving towards an AI-first mindset: In an AI-powered enterprise, business leaders and employees at all levels consider AI as a key tool to solve problems and generate new opportunities.
Long term vs. short term time horizon: AI investments need to be valued with a future-value lens in addition to immediate financial benefits: Many business problems have off-the-shelf AI solutions, but many don't. Sustainable transformative AI is not available "off-the-shelf" and takes time and investment.
Experimentation thru test & learn: large companies often fail to innovate at a quick pace on new ideas. This applies to AI & ML projects as well. One of the reasons is the long iteration cycle from engaging with the end users to conceptualizing the product. To address this shortcoming, we need to shed the notion that an idea needs to be fully baked or a business tool must be perfectly deployed. On the first iteration, AI applications rarely have all their desired functionality. We need to encourage a test-and-learn mentality.
Driving scale: As AI adoption takes root across the organization, while the operations are different across the lines of business, we realize that there are many commonalities from an AI point of view across use cases. In reaching a set of common capabilities, any new use case can leverage existing developed capabilities.
20 mins fireside chat moderated by Greg Loughnane, Head of Product, FourthBrain
20 mins Q&A: taking live questions from our community on Discourse
How to participate in Q&A
- Join our community on Discourse to post questions to our speakers and discuss with others.
- After logging in, go to the AI in the Real World category, and then the subcategory of Prioritizing AI/ML Project. Post your questions there or upvote others.
- If you are new to Discourse, click here to sign up first
- To participate, simply ask a question by creating a topic, upvote others', or reply to posts!
How to attend the event:
If you register, you will receive a livestream link via an email 3 days before the event.
Can't attend the live YouTube event? Don't worry. Register now to get the recorded session after.
About the speakers:
Kumaran Ponnambalam is a technology leader with 20+ years of experience in AI, Big Data, Data Processing & Analytics. His focus is on creating robust, scalable AI models and services to drive effective business solutions. He is currently leading AI initiatives in the Emerging Technologies & Incubation Group in Cisco. In his previous roles, he has built data pipelines, analytics, integrations, and conversational bots around customer engagement. He has also authored several courses on the LinkedIn Learning Platform in AI and Big Data.
Andrea Stefanucci is Head of Product Management, AI Research at J.P. Morgan in the New York office. Andrea has 15 years of experience in strategy, innovation, AI and product management in the financial services industry.
Previously, Andrea was a Senior Engagement Manager at McKinsey and Company, providing strategic consulting to some of the world's largest financial institutions. Prior to that, Andrea worked at Samsung, Bain and Accenture in internal strategy, innovation and management consulting roles.
Andrea holds an MS in Computer Engineering from University of Pisa and an MBA from INSEAD.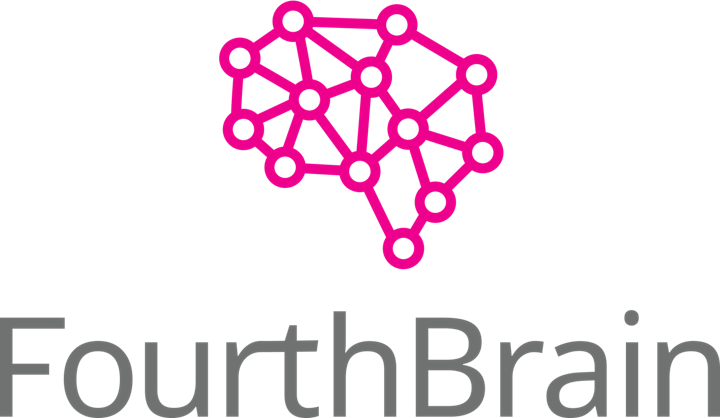 About FourthBrain
FourthBrain's mission is to bring more people into the growing fields of Machine Learning and Artificial Intelligence. We are increasing the talent pool and enabling more people to make an impact in this field with our flexible, accessible education programs that create pathways into ML and AI careers.
We offer 2 Programs:
1. MLOps Applications Program: Our 12 week program will help get you prepared with the MLOps tools, skills, and best practices for deploying, evaluating, monitoring and operating production ML systems.
2. Machine Learning Engineer Program: Our 16 week program will prepare you with the technical skills to be a machine learning engineer including web analytics, deep learning, computer vision and time-series analysis.
With FourthBrain's live, online, instructor-led programs in Machine Learning, you can join a career path that has been ranked as one of the best in the world. Our programs are designed with a flexible and practical curriculum, paired with hands-on projects that apply the concepts you've learned to make you career ready. FourthBrain is backed by the AI Fund, which was founded by Dr. Andrew Ng in 2017.