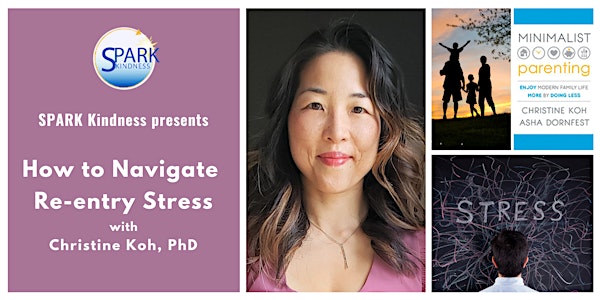 How to Navigate Re-entry Stress
SPARK Kindness presents this FREE program: How to Navigate Re-entry Stress with Christine Koh, PhD
About this event
During the pandemic, many families delighted in a slower, more intentional way of life and are now overwhelmed by the demands and pressures of re-entry. Author (Minimalist Parenting) + podcaster (Edit Your Life) Christine Koh will share practical advice for how to navigate re-entry stress, including tactics to manage calendar creep, maintain boundaries, protect time for yourself and with your family, and continue to tap into the things you and your family truly care about.
ASL interpretation will be provided at this event.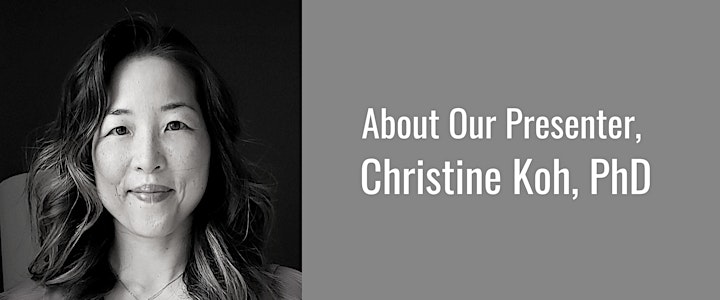 About our Presenter
Christine Koh is a music and brain scientist turned multimedia creative. She is a fierce believer in the power of humans, small moments and actions, and vulnerable, authentic storytelling. She communicates on these beliefs through her work as a writer (she is a regular contributor at the Washington Post, Boston Globe Magazine, and CNN; co-author of Minimalist Parenting; and founder of the award-winning blog Boston Mamas), podcaster (Edit Your Life, Hello Relationships), designer (Brave New World Designs), and creative director (Geben Communication). You can find her at @drchristinekoh on Instagram, Twitter, and Facebook.