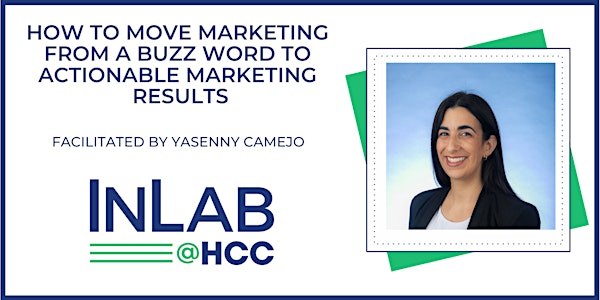 How To Move Marketing From A Buzz Word To Actionable Results - Via ZOOM
Discover the true meaning of marketing. Take actionable items to start or revamp your marketing strategy.
About this event
PLEASE NOTE, this workshop will be delivered virtually through Zoom video, as part of the Hillsborough Community College InLab@HCC.
Due to security concerns we will send a Zoom link 24 hours prior and again one hour prior to the workshop start date and time. Please login to Zoom five minutes prior to the event start time. You will be placed into a virtual "Waiting Room" until the event begins.
Yasenny is a 23-year marketing professional that consults small and medium businesses in the area of sales growth through marketing efforts.
She is a creative, analytical and business savvy senior marketing professional with progressive leadership experience across a broad range of marketing roles. Her professional background consists of management, strategic planning, visionary and executor of marketing campaigns all centered on growth for the organization.