Event Information
Location
Berkeley Shambhala Center
2288 Fulton Street
Berkeley, California 94704
Description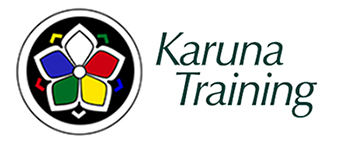 Go Deeper…
Learn to transform everyday challenges into experiences of openness and wisdom—by engaging with the practices of meditation, compassionate presence, and skillful communication.
Contemplative Psychology is appropriate for both personal and professional development. It is open to all.
What you can expect during the workshop:
Meditation training and practice
Compassion training
Cultivation of skills in relating to others
Group experiential exercises

After this workshop, participants will walk away with:
A sound introduction to the general principles of contemplative psychology
An understanding of what is referred to as intrinsic health
An experience of deep, personal exchange
An introduction to compassion training
A taste of the nature of experiential work in contemplative psychology
This one day program introduces you to Contemplative Psychology as taught by Karuna Training. It is a stand-alone class, with no prerequisites.
Saturday, November 2nd from 9:30 AM to 6:00 PM
Price: $95
Sample Schedule
Saturday Morning
Registration and Tea
Introductions
Talk: History and introduction to Contemplative Psychology
Guided Meditation instruction
Introduction to an experiential group process
Discussion
Brown bag lunch with the group
Saturday Afternoon
Meditation
Introduction to a second experiential group process
Tea Break
Discussion Circle and Closing



What is Karuna Training?
Karuna is the Sanskrit word meaning compassion, and Karuna Training is a compassion and meditation-based program that teaches how to work with intense emotions, improve communication, and genuinely connect with others. It is a journey of personal transformation where we train in keeping our hearts open in the face of difficulty.
Origins
Karuna Training is rooted in the Tibetan Buddhist Vajrayana view that challenging situations and emotions are gateways to intelligence and enlightenment. Founded in Germany in 1996 it is a two-year program that is currently running in seven countries in Europe and in Berkeley, Seattle, Albuquerque, and Baltimore in North America. Our next Karuna Training program is scheduled to begin in Los Angeles in November, 2019 and applications are now open.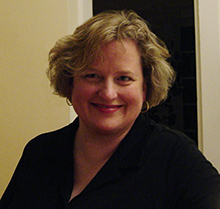 Sandra Ladley MA is the Program Director and a core faculty member for the Karuna Training program in Contemplative Psychology in North America. Sandra is a long-time meditation practitioner and a senior Shambhala Buddhist resident teacher for the San Francisco Bay Area. She teaches Buddhist, Contemplative Psychology and Dharma Art programs internationally. Sandra draws on a wealth of experience as a teacher, counselor, and manager in business, mental health, hospice, and creative arts settings to bring depth, warmth and humor to her teaching.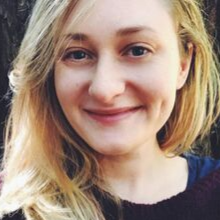 Emily Earlenbaugh, PhD is a writer and educator focused on meditation and medical cannabis education. She is Co-Founder and Director of Education for Mindful Cannabis Consulting, where she teaches cannabis patients how to utilize mindfulness practices to both improve their health and their treatment with cannabis. In her work with the meditation world, Emily is part of the Karuna Training faculty and serves on the Berkeley Shambhala Center Leadership Team. Emily has a PhD in Philosophy from UC Davis, and is a graduate of Karuna Training's Graduate Program.
Contact
For more information please email info@karunatraining.com
For more information about Karuna Training, visit our website at www.karunatraining.com
Date and Time
Location
Berkeley Shambhala Center
2288 Fulton Street
Berkeley, California 94704