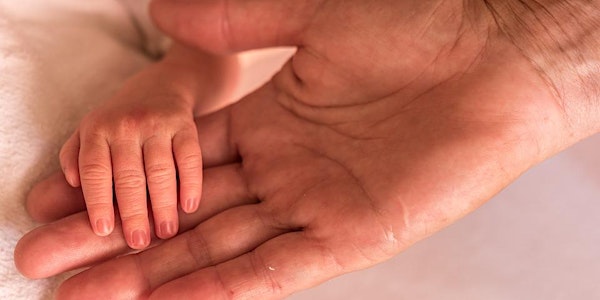 How to Heal Intergenerational Trauma & Limiting Patterns Using Genograms
When and where
Location
Congregation Beth Israel 989 West 28th Avenue Vancouver, BC V5Z 0E8 Canada
Description
Note: Refunds will be provided if the organizer is notified of your cancelation up to 7 days before event. (Eventbrite's fee is nonrefundable).
WORKSHOP DETAILS:
"Intergenerational ghosts of loss are hiding behind the symptoms of the present" - Dr. Monica McGoldrick
This workshop combines the pioneering work of Dr. Monica McGoldrick and Dr. Murrey Bowen, with recent research and understanding in the fields of epigentics, neurobiology, trauma healing, and attachment theories.
Participants will have the opportunity to sketch out/start their own three generational genogram and receive guidance with doing this, if they wish, for part of this workshop.
We will also be reviewing genograms of a couple of well known figures - including that of Donald Trump.
In this workshop you will learn:
The basics: what is a genogram and how to create a comprehensive genogram on your own.
Questions for family members that you can use to build the information
What are epigenetics; how genes are 'turned on' and 'turned off' through the generations.
How limiting beliefs are passed down through the generations
The limitations of creating a 'trauma-gram' – why a comprehensive genogram may be the better choice for your clients.
How you can identify and break the cycle of patterns which are causing difficulty/suffering.
How your genogram can be used as a catalyst for healing your family's history, present, and future
How to integrate somatic, bottom-up and right brain approaches (important for trauma healing), into your clients' Genogram session (as much of trauma is not shifted by logic and thoughts, alone)

.
Genograms can be a transformational catalyst for healing and evolution. Research has provided a tremendous amount of information on how much of our current suffering in life is transmitted epigenetically through intergenerational experiences. The way we currently perceive the world and our experiences are filtered through the 'lessons' and experiences of the generations that came before us, both at a biological level and psychological/social/emotional level. Genograms allow us to gain powerful and often transformative new insight and awareness about our family system, particularly the beliefs, 'rules' and ways of being that are transmitted through the system, to the present day. With uncovering the "story below the story" of your unique family system, comes freedom, choice, and a powerful opportunity for profound personal evolution - not only for you, but for your family generations to come.
This workshop builds upon the workshop Trauma-Informed Practice Training Level 1, but the trauma training Level 1 not a required pre-requisite.
Although this workshop will be of particular interest to counsellors, coaches, and other health practitioners, it is also open to the general public. No prerequisite is required.
FACILITATOR
Trish Walsh
Trish is a Registered Therapeutic Counsellor, life coach, teacher and workshop facilitator, located in Vancouver, British Columbia. Trish's training and focus is in the area of Transpersonal Psychology, which integrates eastern philosophies within the framework of modern psychology. Trish specializes in training programs for Transpersonal Coaching and Trauma-Informed Coaching. In addition to Trish's counselling practice, her work over the last twenty years has focused on knowledge translation: specifically, synthesizing research findings in medicine and mental health care to decision makers within Canada's Federal and Provincial Governments, and to physicians, mental health professionals and other allied health care providers, along with corporations, community groups and the general public. Trish has tremendous passion for conveying research information in an engaging and easy to understand way, aiding decision makers in their funding and public policy decisions and helping individuals to learn practical strategies for better health, happiness, and personal success. Trish has also consulted for a number of non-profit organizations and industries to bring health information to their organizations and through community outreach. For more info: www.trishwalsh.ca