Event Information
Location
Long Green Baptist Church
13010 Manor Rd.
Glen Arm, MD 21057
Description
Proactivity is at the very core of Christian missions, and today's globalized
world needs proactive followers of Jesus as much as any time in history.
Dr. Asif Mall is a proactive ambassador for Christ to Muslims in Muslim majority
nations. He will share with us how we can witness with greater skill and confidence
to the growing number of Muslims that are moving into our area.
Be Our Guest... Tickets are Required... Seating is Limited...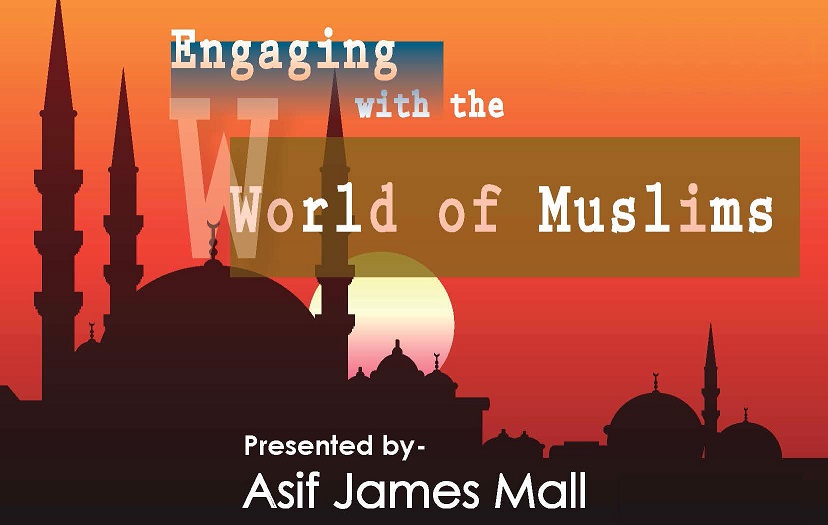 Asif James Mall
Background: Asif James Mall was born to a Christian family, in June 1969 in Sahiwal, Pakistan, a city in the Pakistani Punjab. During his school education he learned to speak Urdu, Hindi and English in addition to his mother tongue of Punjabi.
While growing up in Pakistan, Asif took the opportunity to study Islam from an Islamic viewpoint. This furnished him with an understanding of Qur'anic Arabic, and gave him the opportunity to start to research the beliefs and history of Islam, which he continues to this day. During this time, he became a committed Christian, finding the tenets of Christianity more authentic than those of Islam.
Studies: As an able student, Asif went on to Higher Education studying English Literature, Journalism and the Persian Language for his BA degree. He then went on to study English Literature at the MA level at Punjab University, Lahore, Pakistan. In 1996 he went to the UK to study for a BA (Hons) in Theology and Ministry from Sheffield University.
During his student years in Sheffield, Asif became involved with the international student ministries, helping with outreach to International students from Muslim background. He was also able to help churches around the UK in developing their outreach to Muslims in the community, and in supporting the persecuted church around the world, especially in Pakistan.
Family: Towards the end of his theological studies in Sheffield, Asif met and became engaged to Clare who was also interested in Muslim outreach. They married in September 2000; God blessed them with a son in 2003 and a daughter in 2006.
Ministry: After graduating in 1999, Asif started working full time as a missionary evangelist to Muslims with Lifehope in Birmingham; a ministry of Operation Mobilisation (OM) in the UK. Asif has been part of the Lifehope leadership team, and his roles include being the consultant for Lifehope Asian Ministry, evangelist to Muslims, apologist, Trainer, leader for the OM-Lifehope's TV ministry and mission-mobiliser for ministry among Muslims.
TV Ministry: Asif currently leads this effective ministry within OM-Lifehope, which reaches millions of Urdu speaking audience around the world. The live & interactive one hour evangelistic programmes in Urdu language are aired via a London based satellite channel, which are watched by a million Urdu speaking audiences in UK & Europe; though many more watch the three weekly repeats around the world through internet streaming (www.glorytv.co.uk) and through our website (www.theonlyway.org.uk). There are two other Urdu speaking OMers from Lifehope who are also part of the team for this TV ministry.
MTH - Markaz Tehqiq Al-Haq (Centre for Research of the Truth): Asif is the coordinator of this consultancy and resource project of OM-Lifehope, which helps churches develop effective ministry among Muslims. MTH focuses on researching and developing appropriate apologetics to reach Muslims, that 'ordinary' Christians can be trained in and use. Asif has been able to serve Churches, Bible Colleges and Christian Unions across UK & around the world through training provided by this dynamic consultancy & resource project.
MTH offers a range of various seminars on 'Ministry to Muslims'; a listing of these seminar opportunities, which are designed to help you and your church develop an effective witness to Muslims, is available upon request.
PMRO (Pakistan Minorities Rights Organisation): Asif chairs PMRO, which is a UK based advocacy & Lobbying group, dedicated to raise voice on behalf of the voiceless & persecuted religious minorities of Pakistan, especially Christians. PMRO is helping develop a support network of concerned individuals, churches & organizations in the free world, who are interested in supporting the persecuted Christians in Pakistan.
ACROSS: Asif has been seconded by Lifehope to serve as part time coordinator for ACROSS (http://www.acrosswoking.org.uk), which is a cross cultural ministry of 10 evangelical churches in Woking, UK. Asif helps organize & run various evangelistic training programmes for churches in Woking, while also mobilizing churches through talks and arranging various prayer breakfasts and other multicultural events.

Date and time
Location
Long Green Baptist Church
13010 Manor Rd.
Glen Arm, MD 21057