Description
The average tenure of Millennials at their current job is around 2 years. Did you know the cost of turnover for 1 employee is 150% - 250% of an annual salary? Retention of younger workers is crucial to your company's bottom line.


During this highly interactive 6-week workshop series, managers and executives will learn best practices of how to manage Millennial workers more effectively while collaborating and networking with other leaders dealing with the same challenges.


Week #1 (9/14) - Millennials Are Lazy & Entitled: How to Create Emerging Leaders


Week #2 (9/21) - Millennials Are High Maintenance: How to Coach & Give Feedback Without Losing Your Mind


Week #3 (9/28) - Millennials Are Poor Communicators: How to Teach Soft Skills & Embrace Technology


Week #4 (10/5) - Millennials Are Disengaged/Constantly Distracted: How to Align Purpose, Run Effective Meetings & Assign Meaningful Tasks


Week #5 (10/12) - Millennials Don't Take Initiative/Ownership: How to Collaborate & Teach Intrapreneurship


Week #6 (10/19) - Millennials Are Job-Hoppers: How to Integrate Career Development to Increase Retention Rates
Each session will use the following format

:



10:00 Welcome & Network
10:15 Topic Introduction & Challenge Explained
10:30 Group Collaboration
10:45 Solution & Application
11:00 Activity & Summary
11:15 Q & A
11:30 Dismissal
*refreshments will not be provided, so feel free to bring a cup of coffee or snack with you
These topics are offered in a half-day or full-day workshop on-site for managers of Millennials at your company. Contact Scott for more details.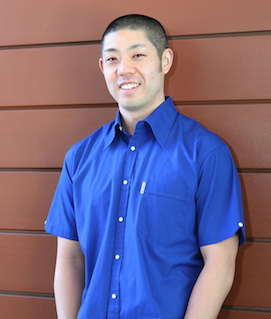 Scott Asai is a Millennial Retention Specialist for small to mid-sized companies providing workshops, training and coaching. He's worked with following organizations: USC, LMU, Pepperdine, PCMA Santa Monica, Calvary Christian School, Nikkei America and Coast Produce just to name a few. Scott is a Certified Professional Coach and Certified Strengths Coach (StrengthsFinder 2.0). He possesses a M.A. in Organizational Leadership and B.A. in Psychology. To see more of his experience view his LinkedIn Profile here.